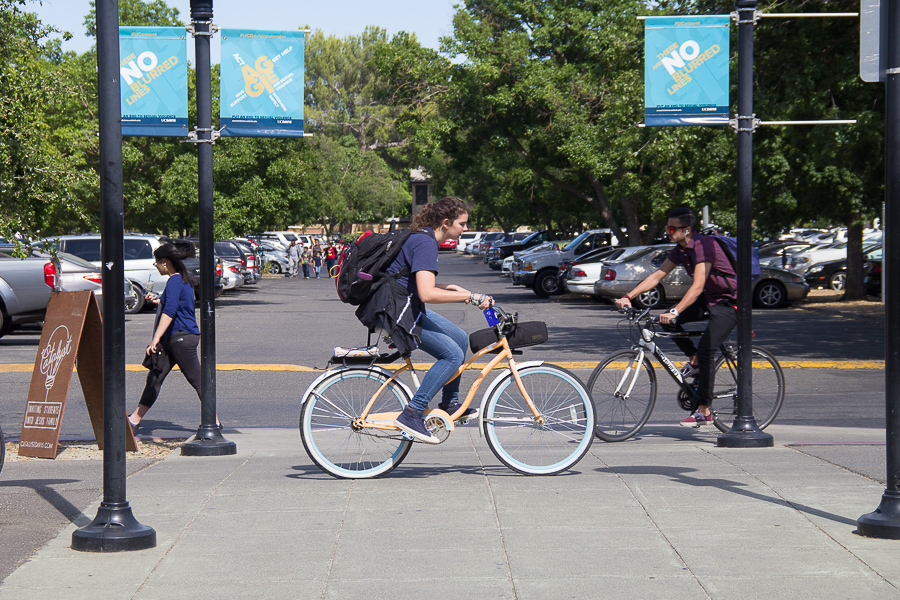 In a classic underdog upset, bikes have been voted Davis' best mode of transportation.
It may come as no surprise that the first city to have bike paths, as well as a Bicycling Hall of Fame, chose biking as its preferred mode of transportation. The quick nature of bikes make them far more preferable than walking, waiting for Unitrans or buying an expensive pass for on-campus parking.
"I'd say for our geography here — it's faster, it's cheaper, it's more fun," said Johnny Campbell, a second-year graduate student and associate instructor in the Horticulture and Agronomy Program. "What other reasons could there be? It's exercise."
Biking to campus doesn't always have to be about being cheaper or faster. Some students just enjoy the ride. Though pesky pedestrians, chaotic bike circles and fights for the nearest bike rack can be a pain, biking has blossomed into an Aggie tradition. With their low environmental impact and speedy capabilities, it is a no-brainer that biking won best mode of transportation for 2017.
Written by: Myah Daniels and Liz Jacobson — features@theaggie.org