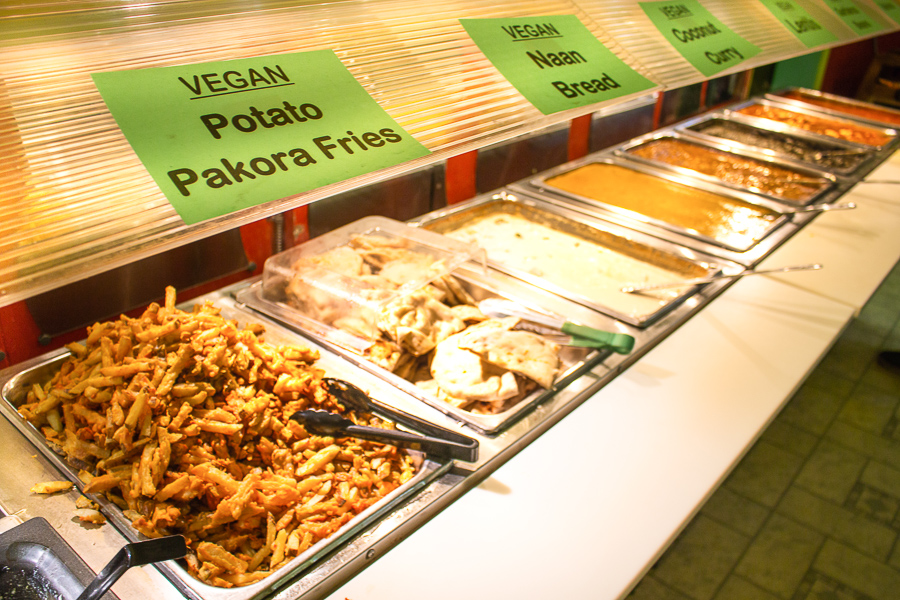 Of the Indian food choices in Davis, Raja's Tandoor gets widespread recognition from students thanks to its proximity to campus, friendly service and affordability. Conveniently located on the corner of 3rd and A streets, students can stop by Raja's for its popular "healthy Indian food" buffet every day from 10 a.m. to 9 p.m.
Raja's offers traditional Indian dishes such as chicken tikka masala and turmeric chicken curry as well as vegan options, including coconut vegetable curry, lentils and chickpeas. Customers can choose between a menu of individual entrees or the $7.95 all-you-can-eat buffet.
"The reason that I like Raja's a lot is because as a vegetarian it's hard to find places where you can get a cheap, filling meal," said Harrison Morrow, a fourth-year wildlife, fish and conservation biology major. "Raja's really fulfills that because it's 8 bucks for a buffet and they have a bunch of vegan and vegetarian options, which is really nice. I live in a house right next to it, which is also really convenient."
The restaurant also caters to students by offering stamp cards for frequent visitors and providing opportunities for fundraising events.
Raja's owner Taranbir Chowdhury is famous around Davis for his welcoming smile and daily presence in the restaurant — another attribute of Raja's that keeps customers coming back.
This is the third consecutive year that Raja's has won the "Best Indian Food" category in Best of Davis.
Written by: Olivia Rockeman — features@theaggie.org