ThePoetry-ThePoets&ThePoetesses
The Poetry
"Equus"
By Nicole Washington
Your earthy smell fills the air,
And your darkly feathered fetlocks,
Move like the beat of the Native American,
As they drum to the earth and sky,
Their moans loud and crude,
Like the treble and bass that comes from deep within your throat.
Sturdy hooves strike the earth,
Swift like lightning from the bulky thunderhead,
All bone and hardened tissues.
The rhythm of your heart can be felt as it floats beneath your well defined chest.
As one can hear the buzz of the bee,
Or the soft sounds of the bird in the fresh morning air.
The impulsion of muscle,
And forward contact with the slim skeleton.
Floating effortlessly on joints made of delicate cartilage,
You have no boundaries in your free mind.
From the curve of your hardy spine,
You carry a thousand pounds on four slender legs,
A game of balance,
Where one slight slip of the brain can throw everything off to one side,
Or the other.
But you hold yourself with dignity,
This keeps your weight from crashing down on the world.
Gracefully, you take flight,
All spectacular gestures and luscious golden honey browns,
With flowing locks of thickly textured mane,
Spewing from atop your finely crested neck.
Soft skin stretches over dilated red and blue vessels,
Churning blood like cake batter.
Sinewy, solid muscles are blanketed by hairs finer than Chinese silk.
With nimble and strong lips,
You pluck what you want from the rich soil,
And as your rounded teeth crunch heavily on your prize,
You remain attentive to the smell of the wild cat,
Or steely wolf,
With its long, pointed teeth,
And eyes made of rounded charcoal.
The world around you is reflected through wide, rectangular pupils.
With the effortless connection of your large head,
To the bulge of your finely arched neck,
The curve of your cheek gives way to flaring nostrils.
Blind, though you are,
In front and from behind,
Your coned shaped ears,
Tufted with winter growth,
Flicker back and forth,
Listening, and waiting patiently,
For the sounds of lightning to strike again.
ThePoets&ThePoetesses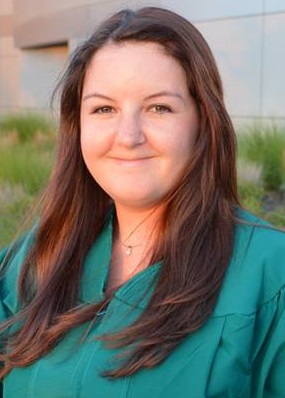 My name is Nicole Washington and I am a transfer student from Folsom Lake Community College. I recently transferred to Davis this summer and so far I am truly enjoying UC Davis. I have two Associate of Art degrees and I am pursuing a bachelor's in English so that I can go on to become a journalist. Poetry has been a part of my life for a long time. I also enjoy riding horses, reading and photography.
Be Featured in AggieAngelous
Send your poetry to aggieangelous@gmail.com with your name, major, year and a short, one-to-two paragraph description about yourself. Feel free to include your interests and/or hobbies, or maybe even your favorite quote!