Letty Uy, a third-year design major, is very interested in music, television and entertainment, "but fashion has always been [her] number one." With a summer internship at an upscale New York-based fashion design house and years of experience on the UC Davis Entertainment Council, Uy is well on her way to pursuing an exciting career in a field that she loves.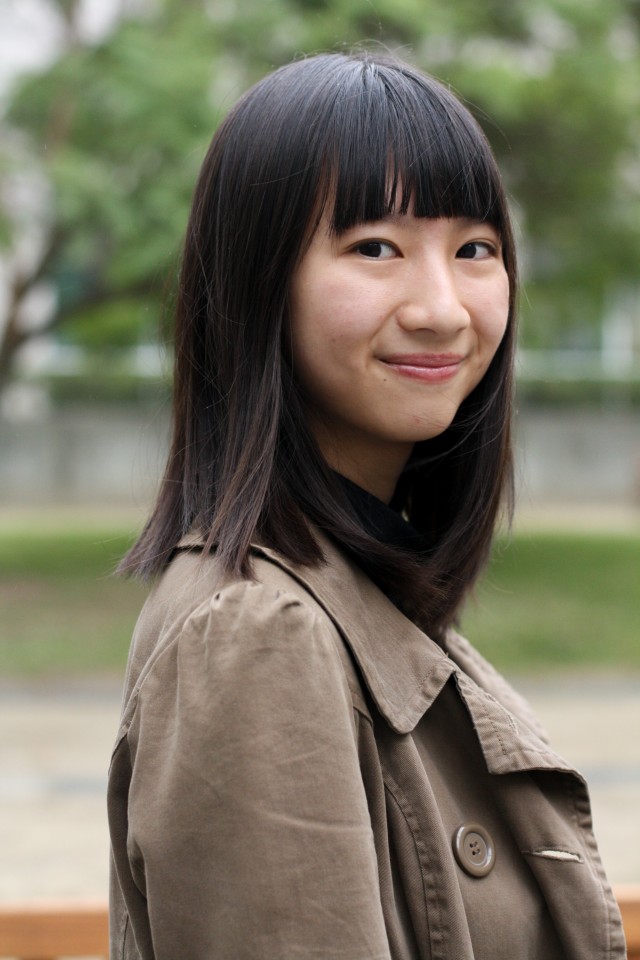 ASW: Can you tell me a little about what you've chosen to wear today?
Uy: I wore my black turtleneck. It's perfect for cold weather. It's from UNIQLO, and it actually has HEATTECH technology, which is really cool! I'm also wearing black polka dot Old Navy skinny pants. They're actually really comfortable. I can walk in them and not feel suffocated. Then I've got black ankle boots and this trench coat that I've had for about eight years. Oh, and I'm wearing a green belt for a little pop of color.
Can you give me three words to describe your style?
Simple, monochrome and comfortable.
Can you tell me a little bit about your internship with Kate Spade New York?
I was a public relations intern. It's a really great program. I got to deal with editors from major magazines such as Seventeen to People Style Watch — basically [for] anyone who reaches out to us, I help get the [Kate Spade] product out there.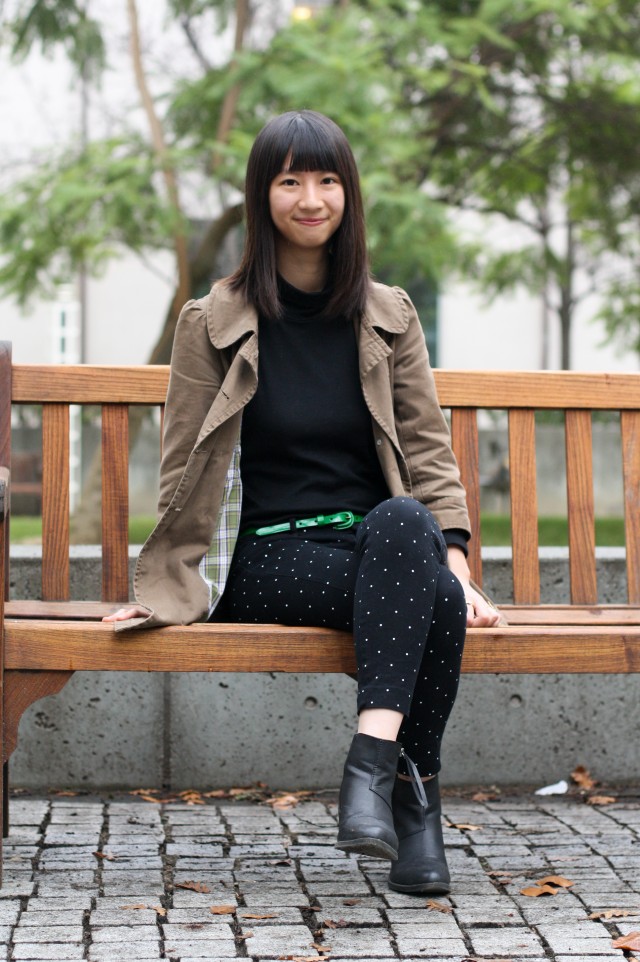 What is something in your wardrobe that you could never part with, and why?
I have these combat boots that I just can't throw away; they're almost falling apart. They're so comfortable and there are just a lot of memories associated with them.
Do your current career goals revolve around fashion?
I'm thinking about it, but I'm also so interested in other things. It's a big decision for me right now.
Have you ever made what you might consider a fashion faux-paux? For example, being extremely overdressed or underdressed.
Yeah! I was trying to keep warm here in Davis, so I had on all these sweaters and scarves. And in the end I looked like a big blob of different fabrics. It's hard to keep warm and balance it with trying to look cute.
How do you articulate your personality in your clothing?
If I'm feeling a little more playful I will wear brighter colors. I also use pattern [to show my personality]. Today, I am wearing polka dots!
Do you have a favorite designer?
Erin Fetherston. She's really interesting. Her designs are very feminine and fairy tale-like. I get a lot of inspiration from her. She actually graduated from UC Berkeley.
Do you have a style muse? Or a person you look up to for fashion inspiration?
My older sisters are definitely my style muses. I'm the youngest of four. They all dress different, but one of my sisters is very minimalist in her clothing but accessorizes with gold jewelry. And that really inspires me — like today I have on some gold rings.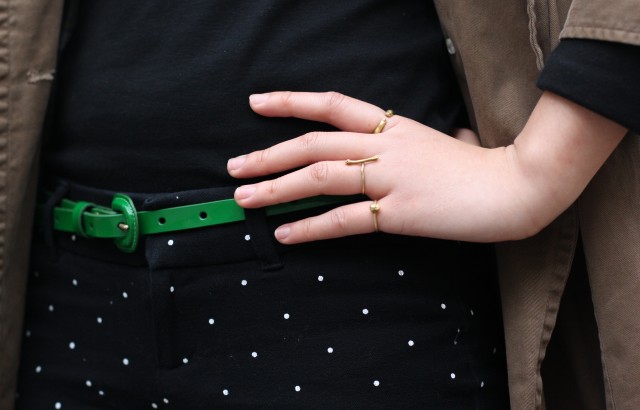 Has studying design in Davis influenced your style?
I've mainly been taking graphic design classes. Just appreciating certain forms and the way shapes come together to make a certain composition has influenced my fashion sketching. It helps me think of how things work together. I took Design 77 here and that has helped a lot with my sewing skills.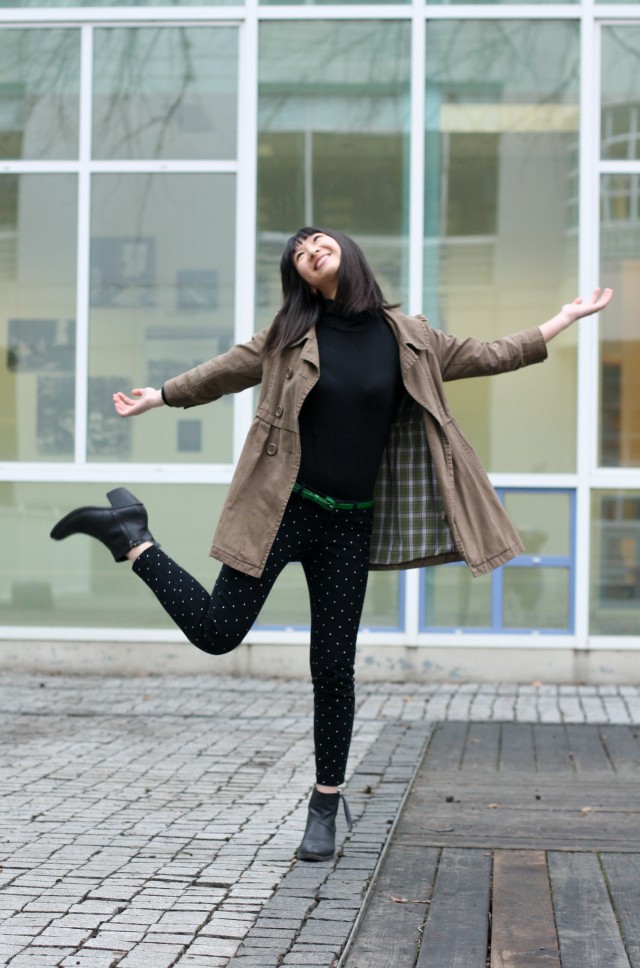 Aggie Style Watch would like to thank Letty Uy for her cheerful responses and willingness to show her playful side to the camera.
Photos by Julia Kinkela