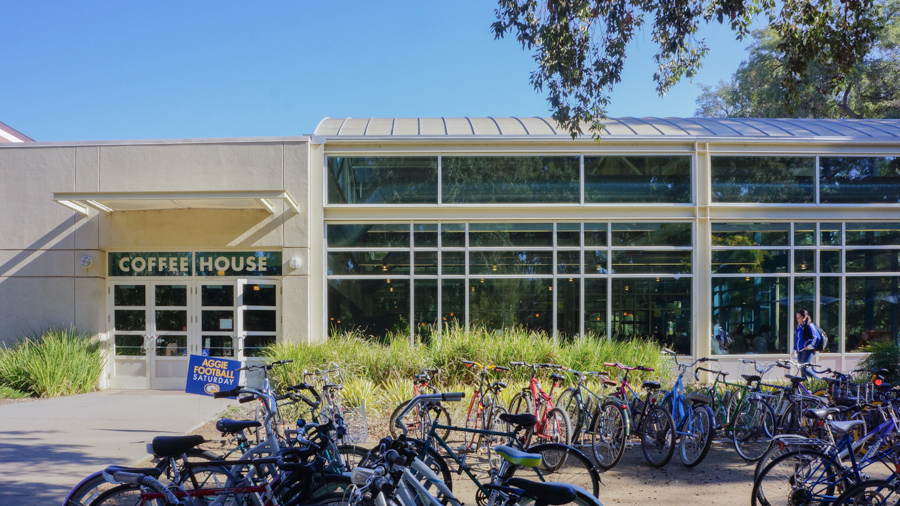 CoHo to donate proceeds toward ASUCD Scholarship Fund based on number of wrappers recycled.
The ASUCD Coffee House (CoHo) continues to become more environmentally-friendly through its participation in the New Jersey-based upcycling company TerraCycle's Energy Bar Wrapper Brigade.
Through this partnership, which began in fall 2013, the CoHo collects used wrappers in the CoHo and the dining commons and sends them to TerraCycle to be recycled in exchange for money; shipping labels and costs are covered by the brigade's sponsor, Larabar.
To support this recycling program, students can add their wrappers to the collection box by the Marketplace cashiers in the CoHo.
"They don't even have to purchase [bars] here," said Susan Houlden, CoHo kitchen production and sustainability manager. "We have [had] people bring [wrappers] in if they use a lot at home. We'll take any brand, not just the ones we sell here."
The CoHo receives points based on the weight of the wrappers sent in, and TerraCycle awards money based on these points. Houlden said that because wrappers do not weigh very much, only $50 have been earned so far.
"It's hard because we get very minimal points per bag because they weigh so light, [but] at least [the wrappers are] getting diverted from the landfill, which was our main goal," Houlden said.
The CoHo plans to donate all proceeds raised from this program to the ASUCD Scholarship Fund. The fund is a campus program run by ASUCD that awards seven undergraduate students scholarships from $500 to $1000 based on answers to a series of questions and their resumes. Any undergraduate student who is enrolled at UC Davis and is in good standing is eligible to apply for the scholarship.
"Even if you don't care about waste, you care about money to support students," Houlden said.
TerraCycle, which partners with many schools, companies and gyms to provide this recycling program, also offers a variety of other recycling brigade options.
"We have a lot [of brigades]," said Colleen Duncan, a publicist for TerraCycle. "A lot of our collections are packaging from food. We also do things like cigarettes, toothbrushes, things that you wouldn't even think are possible to recycle. We also have Glad containers [and] personal care and beauty [as brigade options], which is big in schools and colleges."
Houlden said that the CoHo is on the waiting list to participate in the chip bag brigade as well. She confirms that the CoHo is already collecting chip bags along with the wrappers, and that the unit currently has 20 pounds of chip bags ready to send in.
Hannah Ulansey, the unit director of the ASUCD Campus Center for the Environment, believes that this program has the potential to increase students' environmental awareness on campus.
"In order for UC Davis to reach the UC goal of zero net waste, it is essential to bridge the gap between administration and the student body and to get students, the over 30,000 individuals [who] make up our campus, to take a larger part," Ulansey said. "Diverting any excess waste from landfills will help [UC] Davis reach the 2020 goal, and where better to start then at the central hub of student life on campus?"
Written by: Alyssa Vandenberg – campus@theaggie.org