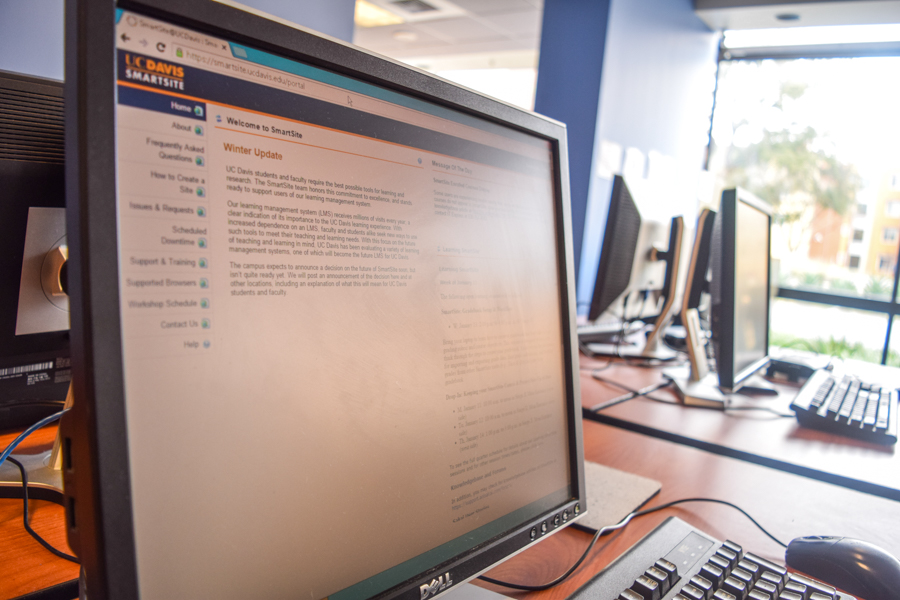 New learning management system allows students to receive class notifications via text, Facebook, Twitter
Provost and Executive Vice Chancellor Ralph Hexter recently announced that UC Davis will replace its current learning management system (LMS) SmartSite with the new system Canvas by Instructure. Students and faculty will be able to use Canvas starting in Fall 2016, but SmartSite will also remain available through Winter 2017 to ensure a smooth transition into the new LMS.
According to Andy Jones, assistant director of Academic Technology Services, the idea to replace SmartSite began about two years ago.
"This [replacement] was prompted in part by the coming end and time for renewal for the vendor for SmartSite," Jones said. "As is always prudent, whenever a contract is up for renewal, you want to make sure that you're providing the best services for students and faculty. That's when we started investigating to see what the best options were."
David Levin, director of Academic Technology Services, adds that Canvas was selected because of its dependability, mobility, flexibility and ability to host multimedia content. He also noted that many other universities are choosing Canvas as their LMS because of these features as well.
"If you look at the trends in higher education among those who are selecting new learning management systems, the vast majority of those that are making moves are moving to Canvas, and that includes many of our peer institutions," Levin said.
Jones stresses that student usability was key in choosing Canvas. For example, one student-friendly feature of Canvas allows students to receive communication from their classes via email, text message, Facebook message or Tweet.
Chair of the Academic Senate André Knoesen, who worked with the senate faculty to find the SmartSite replacement, said that concerns with SmartSite prompted them to consider a change in UC Davis' LMS.
"The main concern in the beginning was that […] SmartSite was becoming […] increasingly expensive to maintain," Knoesen said. "SmartSite was also somewhat limiting in some regards. People were finding that they wanted to use other things that can't be done in SmartSite. Also, security and reliability were becoming more and more important. There were some times [that] SmartSite went down before finals."
Constance Fuller, the transition project manager, said that people from all fields of the campus were consulted in choosing Canvas as the new LMS.
"Making the selection for Canvas was a very involved and long process," Fuller said. "We recruited stakeholders from all of the professional schools, from the faculty, staff, a representative from ASUCD, a representative from the Graduate Student Association, representatives from a technical perspective [and] representatives from an educational perspective."
Fuller believes that the students will see Canvas as an improvement over SmartSite.
"I think the students are going to be really happy with it," Fuller said.
Written by: ALYSSA VANDENBERG – campus@theaggie.org