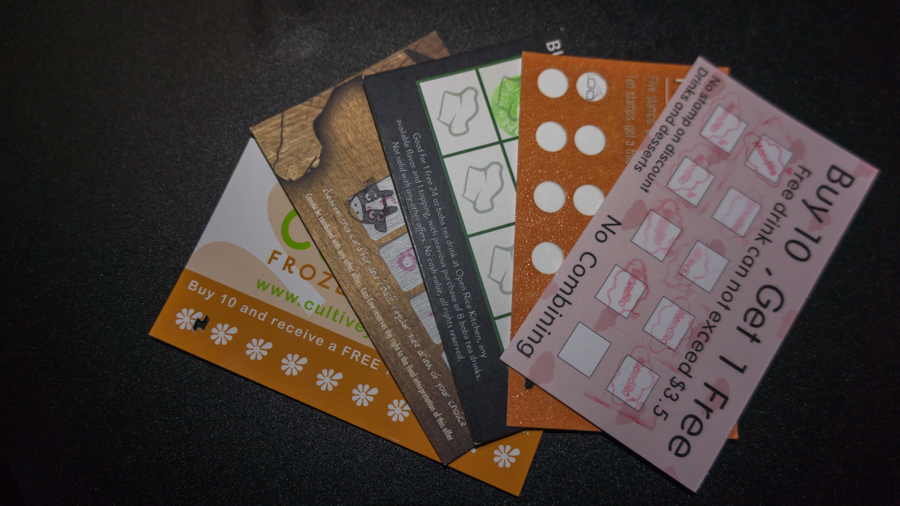 Disclaimer: In this column, I'm going to suggest you eat at Applebee's. At the risk of ruining all of my credibility, please read on:
Here in America, we love a good deal. We love paying exactly one dollar for things. We love having the option to get multiple sides. We love being friends with the person making our TxMx taco salad at the Coffee House so we get 10% more stuff in it (or 200% more if you have the right ins). The point is, for the vast majority of your meals in Davis, you'll be looking for cheaper options rather than expensive ones. This week, I'm not just going to tell you how you can eat for cheap. By the end of this article, you'll know how to stretch your dollar the farthest when eating around Davis. Get ready for the best tasting deals this side of the Mississippi. Cue Applebee's:
Applebee's: Sometimes you just want a quiet, secluded place to watch a televised sporting event without fear of running into Rosetta from BIS 2A or Norvin from Classics. On Monday nights, Applebee's does this really cool thing where on top of being a place nobody from UC Davis would ever go ever, they also offer a better-than-you-would-expect-but-still-mediocre burger that comes with unlimited fries for $6.99. If the game's on and it's Monday, you have nothing to lose (except the $7 in your wallet, and the appetite in your belly). Don't worry, I won't tell anybody I saw you there.
Dumpling House: This place, while terrific, can really add up. That's why I'm here to let you in on a little trade secret that will allow you to get as many of those ridiculously delicious fried dumplings in your mouth for as cheaply as possible. Dumpling house allows you to purchase 50 raw dumplings for only $20 bucks. Don't worry, you can get their sauce to-go as well. Fry 'em up at home as a snack and you'll save a bundle.
El Burrito: This taqueria is more than just the number one Davis drunchie favorite. It's actually not half bad— I'd argue it's at least as good as the Chipotle you probably go to across the street. If you're a fan of their coveted carne asada fries (complete with melted cheese, guac, and sour cream), I have some good news for you. Monday's through Saturday's from 3 to 6 p.m., El Burrito offers $5 carne asada fries for happy hour. It's too bad though, because you probably won't be drunk before 6 p.m., and you're judgement is too good to order something that greasy and caloric otherwise (or is it?).
Ohana's: Tuesday night is $6 BBQ Chicken night and Wednesday night is $6 Chicken Katsu night. I'm still pissed they changed it from $5 to $6, but it's still a good deal and their Katsu sauce is the nectar of the Gods.
El Toro Bravo: Taco Tuesday means each taco is $1.50. The chicken taco isn't that good even though it has guac on it. Don't fall for that trap. Chorizo, carnitas and veggie are all much better options. Also, don't pay extra for the asada. Lastly, if you want tips on how to properly show face at Taco Tues, check out my article on the Davis Classics.
Open Rice Kitchen: ORK has great deals, especially during finals week. In order to get these deals, you have to "check-in" on their Facebook page and pay cash at the register. So hit the ATM at Bank of America/Wells Fargo/US Bank/Chase (they're all a block away) and set the audience of your check-in to "just me" so that you're not actually offering ORK any free marketing. Now you're ready to enjoy your $2 potstickers, $5 orange chicken and, most importantly, their $1 boba teas.
Chipotle: If you want to get the most out of your Chipotle burrito on E Street, watch this video. It was made by Buzzfeed and you're a millennial, so you'll probably love it!
P.S.: El Burrito white sauce and Chipotle is a rare mix. If you go in and order a side of chips, they probably won't notice your burrito's from across the street (plus, they have cheaper chips than Chipotle, and they're unlimited).
Stamp Cards:
They say a penny saved is a penny earned. And if I had a penny for every time I heard that expression, I'd be rich. But in the age of debit cards, Venmo and Aggie Cash, spare change is playing less and less of a role in our day-to-day life. Let stamp cards replace the feeling of budgeted bliss you get from scrimping up enough spare change to treat yourself to lunch. Here's some stamp card strategy: invite your naïve, non-foodie or out-of-town friends to eat with you and soak up their stamps. Here are all the places in Davis that offer stamp cards (to the best of my knowledge):
Keep an eye out for these deals and keep stamping away at those stamp cards, folks! Do remember though: the best deals in town are usually going to be the least healthy. If you want something healthy and you're truly strapped for cash, I recommend Raja's Healthy Indian Food, or lunch at Delta of Venus. Now you've got a friend in the dinin' business!
JONAH VERSMAN is a third year economics and communication double major. He can be reached at jiversman@ucdavis.edu (or found at Applebee's on Monday nights).