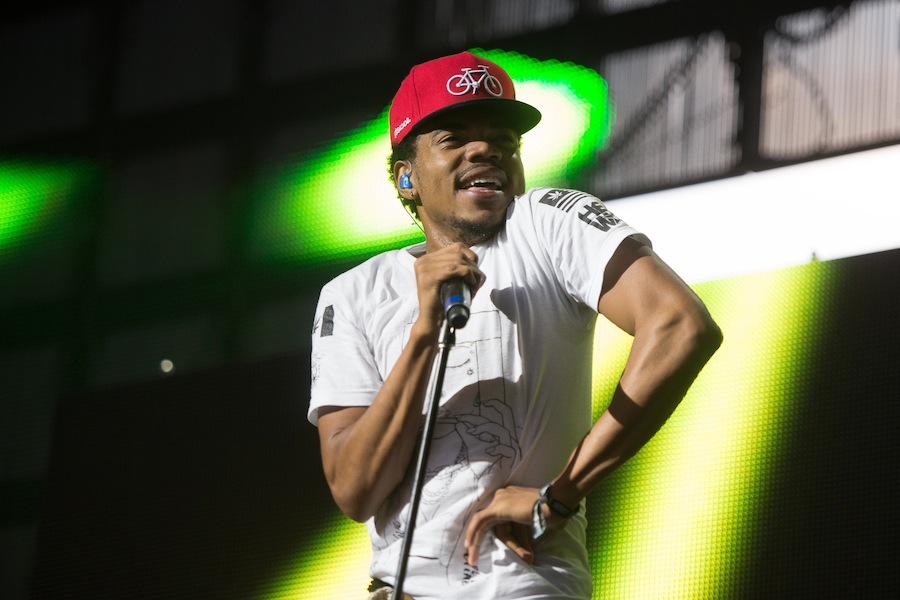 Chance the Rapper collaborates with younger brother
The 1960's soul-inspired artist, Leon Bridges, released his first album, Coming Home, to great acclaim, with critics praising the nostalgic music that few 21st century artists have achieved. Todd Michael Bridges, the musician behind the stage name, attributes his sound to legends like Otis Redding and, even more apparently, Sam Cooke. The difference between his music and these classics is very minimal — keeping in mind, of course, that Sam Cooke's top chart single "You Send Me" and the 45's accompanying B-side "Summertime" was scavenged in wooden crates of vinyl as opposed to being digitally stacked in an iTunes library.
So how did Leon Bridges achieve such success with a sound not attributed to himself, but the legend that brought gospel and soul to the forefront of America's attention? All musicians are influenced, most sing covers, and some use samples, but rarely can an artist merely replicate an older sound, without the flavorful rearrangements and remixes of their own creation, and still make it palatable to listeners.
A unique exception to this rarity includes the well-loved and aptly-titled rapper, Chance the Rapper, and his recent appearance as a feature in a song that, well, sounds a lot like his own; "Broad Shoulders (ft. Chance the Rapper)" was written by none other than his younger brother, Taylor Bennett.
The two share more than just their looks, however; even dedicated Chance fans may have to listen twice to catch the difference between these brothers' voices. As rising artists and Chicago natives, they have a talent for creating music that permeates mainstream hip-hop while remaining true-to-self. In Chance's case, this talent has carried him through a remarkable collaboration with Donnie Trumpet and the Social Experiment on their album, Surf, landed him a collaboration with Kanye West on his highly anticipated album (who is technically to blame for the delayed release) as well as Macklemore & Ryan Lewis' sophomore album, This Unruly Mess I've Made.
Despite Bennett's young age and his older brother's initial reluctance to collaborate (Chance said in an interview with Rolling Stone that he wanted his younger brother's success to be attributed purely to his own talent), he has experienced similar triumphs in the music scene. His most recent release, and considered his most official album (nothing is sampled), Broad Shoulders, boasts uplifting lyrics, piano-fused funk and the tinges of gospel that are so characteristic of his brother's content. The second standout track "Dancing in the Rain (ft. Donnie Trumpet, Brandon Fox & Shay Lewis)" even features Chance's close collaborator, Donnie Trumpet, and the jazzy horns that gave Surf its dynamic sound. "Broad Shoulders," is in fact the first publically released collaboration between the two. Luckily, we can expect another track with both Bennett brothers after the release of Chance's upcoming album, expected to come out some time this year.
And so, given that Bennett's sound embodies a more brotherly interpretation of "the apple doesn't fall far from the tree," it asks the question: is his brother an influence, or is he merely a faded carbon copy of an established and influential musician?
Arguably, it is too early to tell. At the age of only 19, an artist that claims his brother as one of his biggest influences has a lot of room to grow in both sound and intention. Rather than a replication, Bennett has used his brother as a platform for growth. So far, in the light of good music, nobody seems to mind.
WRITTEN BY: Ally Overbay – arts@theaggie.org