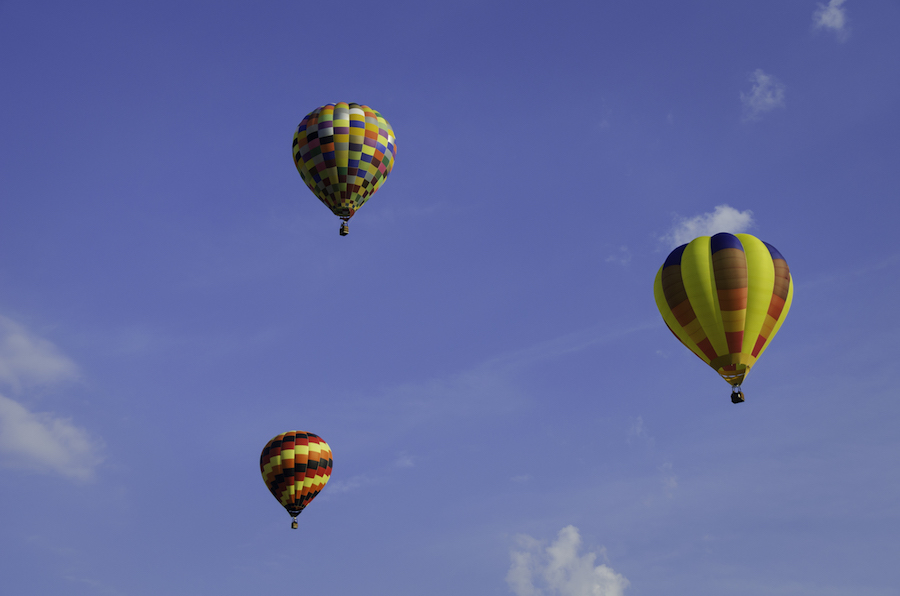 One injured at Yolo County Airport, circumstances still unknown
A hot air balloon mishap occurred at the Yolo County Airport on May 14 around 8:30 a.m. The Yolo County Sheriff's Department (YCSD) is still investigating the accident, but not many details are known yet. The accident occurred on a commercial flight with the private ballooning company, Balloons Above the Valley, which uses the Yolo County Airport for balloon takeoffs and landings.
"They were loading the balloon for takeoff and a strong gust of wind knocked [the basket] over," said Yolo County Deputy Sheriff Robert Harbaugh in a statement.
Fortunately, the YCSD reports only one woman was injured, although the circumstances of the injury are still being investigated.
"One person was transported to the hospital. That person's current condition is unknown," said Sergeant Matthew Davis of the YCSD in a statement.
Gusts of wind seem to be a relatively common cause of accidents involving hot air balloon travel. According to statistics gathered from the United States and the United Kingdom during the period of June 1985 to June 2009, weather accounts for 23 percent of hot air balloon accidents.
However, air balloon accidents are relatively uncommon and air balloon travel is relatively safe. The Federal Aviation Administration inspects the balloons used for commercial ventures after every 100 hours of flight time or at least once a year.
"People have been flying hot air balloons safely since 1783 to be exact, long before the Wright Brothers' first successful powered flight in 1903," said Australian air safety expert, Carl Holden, in a statement after a 2012 air balloon accident in New Zealand.
Before the May 14 incident, Balloons Above the Valley had no reported accidents involving their air balloons in over 20 years. The company was also recently awarded the TripAdvisor 2015 Certificate of Excellence.
"[The company] had launched a few balloons and it was a breezy morning and the balloon that hurt the lady either became untethered or got loose in the wind, it was a pretty large basket and it went about 100 yards and I'm hearing that it struck her," said Gary Pelfrey from the Aviation Advisory Committee for Yolo County Airport. "I'm not sure if there were people in the basket or not."
Pelfrey explains that this is the type of incident that the committee will review in one of their quarterly meetings in order to better understand what safety measures need to be taken to prevent future accidents such as this one.
"We talk, you know, about best practices or should something be done or was this an accident, was it a pilot error," Pelfrey said. "I think what we're looking at typically is, is there a series of events that need to be changed."
Written by: Samantha Solomon – city@theaggie.org