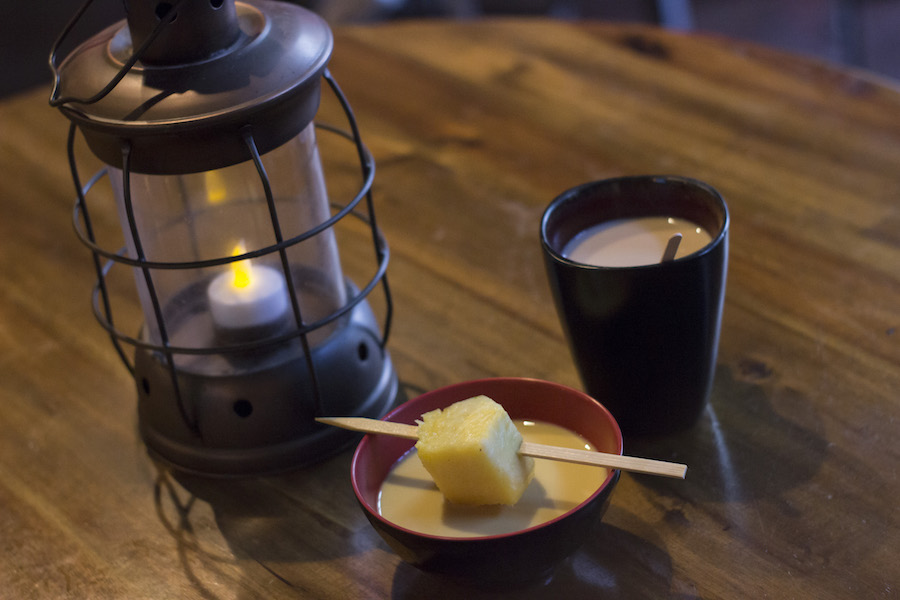 What kava is, what it's used for, common myths
Kava is a root that has been used ceremonially, medicinally and recreationally for over 2500 years in Polynesian, Melanesian and Micronesian cultures. Recently, kava bars have been popping up in the United States, and demand for the root is growing steadily.
Travis Lowin and Tyler Blythe are co-owners of The Root of Happiness Kava Bar, which has locations in Davis and Rancho Cordova. When they opened their own kava bar, Lowin and Blythe saw that there was a significant lack of testing in the field.
"Originally, what we noticed with kava is that there really wasn't a standard of quality," Lowin said. "Is it being tested for purity microbiologically? Are you [testing] for pure microbes whenever it comes in? Is it being ran through for not only the purity, but also the quality?"
Because of the lack of quantifiable standards in the kava industry, Lowin and Blythe made it a personal mission to test their products before offering them to the public, and they established a system for measuring kava potency and quality.
"Everything we serve here, you can literally pull out the binder and go through," Lowin said. "From our concentrated powders, to our lemon honey concentrate, to the raw materials in general."
Kava is largely associated with having calming properties, both for the body and the mind. Glenn Reddy, a second-year economics and computer science major at Vanderbilt University, was recently visiting a friend in Davis when he decided to go to The Root of Happiness.
"Because it was something that was entirely legal, and it was something that you didn't have to be 21 for […] I really didn't expect much at all," Reddy said. "[After a few drinks] I was very content to relax and to sit on the very plush couches. It felt really nice."
Kava's relaxing properties can be directly attributed to its chemical composition.
"The active ingredients [in kava] are kavalactones. There's 18 total identifiable kavalactones, six of which contribute the pharmacological effect," Blythe said. "It's not like a  standardized, one-chemical deal […] It's six different chemicals, and each chemical has multiple pharmacological contributions to the whole effect."
These kavalactones interact with the human body to produce calming effects in multiple ways. In addition to affecting calcium channel blockers, kavalactones interact with the endocannabinoid system, which has a role in the modulation of pain and inflammation.
"The human body already has this fascinating endocannabinoid system and within it, you [have a] very intricate network of cannabinoid receptors that our body naturally knows how to use to process naturally occurring chemicals, let's say in plants, that interact with that system," Lowin said. "We found kavalactones, [which] obviously come from kava, but directly interact with a benefit within the endocannabinoid."
As indicated by the name, the cannabinoid system is also affected by cannabis. However, it also is stimulated by black pepper, rosemary and other plants, according to Blythe.
A curious abnormality of kava usage is the reverse tolerance principle. Kava users find that the more often they consume kava, the less kava they have to take to feel the effects. This idea seems counterintuitive when compared to more commonly consumed substances like alcohol and coffee, whose effects are abated with time. According to Blythe, one possible explanation is the stability of the kavalactones.
"There's long-term acting chemicals that hang around in kava. Whether [or not] they're affecting you on a noticeable level, they're still lingering around, they are long half-life chemicals," Blythe said. "That's one explanation for what it is, is that they hang around. Maybe for a day or two, maybe for longer. After you've been [consuming the chemicals] day after day after day, it accumulates in your system."
One of the largest concerns around the root deals with a reported trend between kava usage and liver toxicity. According to Blythe, these concerns can be ameliorated.
"What happened in the early '90's to 2000's is that a bad batch of kava got made, and due to the poor quality controls, record keeping wasn't up to spec," Blythe said. "That [instance] traced back to one pharmaceutical company in Germany, Schwabe Pharmaceuticals, who had made a batch of [bad] kava extract and gotten a bunch of people sick."
Because the recordkeeping was so poor, Blythe said that there are still a lot of unanswered questions about the purity, quality and extractions methods that Schwabe Pharmaceuticals used. However, even the reported cases of liver toxicity were few and far between, according to Blythe.
"We have 500 million daily doses of kava being distributed within Europe over a 10 year period [and] 37 cases of possible correlation of liver toxicity were reported," Blythe said. "A group of three German scientists who were in charge of investigating those cases narrowed all of them down to three [legitimate] cases […] So out of 500 million daily doses distributed over a decade in Europe, due to one [bad] batch of kava, we had three cases of liver toxicity and never again."
In starting Root Of Happiness, Blythe and Lowin are excited to offer kava as an alternative to other substances. Winding down at the end of the day with a bowl of kava as opposed to the traditional cold beer is the more relaxing option, according to Blythe.
"[Kava] soothes all your day to day tension," Blythe said. "It kinda feels like how you should feel without kava. Just kind of calm, and soothing and easy going."
Written by: Meral Basit – science@theaggie.org