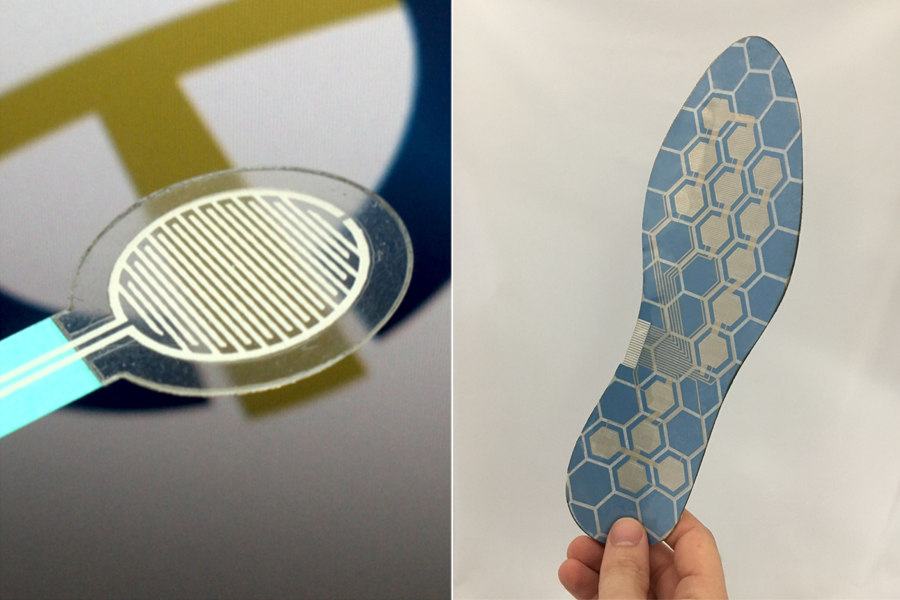 Woodland tech startup works on developing world's most sensitive pressure sensor
TacSense, Inc., a Woodland technology startup, is currently in the works of perfecting its latest and most advanced product yet — the world's most sensitive and flexible pressure sensor. With the help of UC Davis alumni and engineering students, the company aims to develop medical devices that will benefit future biomedical advancements.
The company was founded in 2013 by Tingrui Pan, a UC Davis biomedical engineering professor. TacSense operates under two divisions: microfluidics, which is the science of controlling liquids on the micro and nanoliter scale, and sensors. Many of the company's ideas and products were brainstormed in Pan's UC Davis Micro-Nano Innovations (MiNI) Laboratory, including the plans for the world's most sensitive pressure sensor.
"We're trying to take some of the really brilliant ideas we came up with in [Pan's] lab and turn them into commercial products," said Aaron Cohen, TacSense's chief technology officer and a UC Davis alumnus.
Pressure sensors are typically found in car passenger seats and control when to set off the airbags of a vehicle. They are also commonly used in the medical industry for compression therapy that helps increase blood circulation in legs.
The product developed in Pan's MiNI Lab, called a super capacitive pressure sensor, is 1,000 times more sensitive than typical pressure sensors.
"This is a really revolutionary product," Cohen said. "There aren't any products like it on the market."
TacSense employees are continuing to perfect the super-capacitive pressure sensor so that it may soon be available for future public use.
The microfluidics division has also been working on developing an advanced technology to help glaucoma patients.
Glaucoma is caused by a buildup of pressure in the eye that leads to blindness and is currently the leading cause of irreversible blindness in the world. The Brown Glaucoma Implant is the microfluidic device intended to ease pressure buildup by draining and expelling any excess pressure from the eye.
"What makes this implant special is that we use advanced technology to prevent the eye from being clogged by excess proteins and to allow the implant to be accepted by the body," said Ben Bazor, TacSense's Microfluidics division manager and a UC Davis alumnus.
According to Cohen, the device takes only a minute to install and is expected to prevent the development of glaucoma.
Since opening its doors in the summer of 2015, TacSense has hired multiple UC Davis alumni and students passionate about developing technology for biomedical advancements.
Bazor attributes his success at the company to his experience as a UC Davis undergraduate engineering student.
"I feel that taking engineering classes at UC Davis really helped me understand the framework of understanding things quickly in order to keep our projects on a timeline," Bazor said. "It's been a lot of work, but it's also been a lot of fun."
Undergraduate students have also found ways to get involved with the company and pursue their interests in biomedical engineering.
"My experience at TacSense has made me a lot more interested in pursuing biomedical technology and creating devices," said Amber Chou, a third-year bioengineering major and the production technician at TacSense. "As a biomedical engineer, I can help people do things directly [with the new technology], and that's really important to me."
TacSense hopes to expand its company into China and other eastern markets in the future, while also diversifying their products to include fabric pressure sensors embedded in clothing.
Written by: Emma Sadlowski — science@theaggie.org