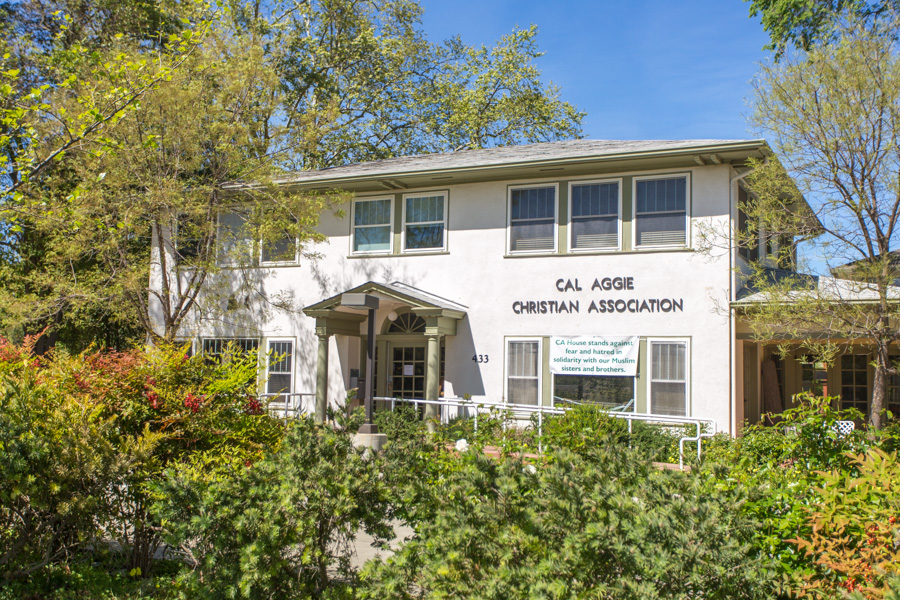 The Cal Aggie Christian Association celebrates its 100th anniversary
The Cal Aggie Christian Association (CA House) is a multi-faith living community that celebrated its 100th Anniversary on April 8. Over the last 100 years, the CA House has maintained a platform of support for all UC Davis students.
To celebrate its legacy, the CA House held its event "Walk Through History" on April 8 to provide discussions about the community and programs the CA House offers, along with tours and refreshments. The CA House was founded before the university in 1916, and has served as a pioneer to campus groups such as the Women's Studies Center.
"[The CA House holds] respect for individual cultural and religious tradition," said Jim Cramer,  the chair of the Cal Aggie Christian Association Board.
By the 1960s, the association quickly became a place of counseling and guidance for students facing the draft during the Vietnam War.
"Kids were in transition with issues that were very complicated around world affairs such as Vietnam," said Reverend Clay Ballard of the CA House. "[We] tried to help college kids who were being drafted into Vietnam […] with the fundamentals of conscious objection."
As the years continued, the CA House became known for its willingness to take in any and every student seeking a family in Davis. During the 1970s and 1980s, the CA House pushed for research regarding women's health and gender support for all sexual orientations. This led to the establishment of the Alternatives in Birth Control led by a campus minister adviser, which has now evolved into the Women's Resources and Research Center and the LGBTQIA Center. The CA House formally announced its living community as an available home for students of all gender affiliations by the late 1980s, expanding its living community on their property.
Yet, what has kept the CA House successful and growing over the last century has been its dedication to the needs and concerns of students in the context of Christian faith.
"[The association has] tried to live out progressive social justice values," said Joe Archer, the acting executive board member.
The CA House has accomplished this by being involved with major political events such as the farm worker's movement, voting rights movement, civil rights in the 1960s and current events such as the recent 2016 election.
Multi-faith intern and resident Fathima Mujahed, a second-year biochemistry and molecular biology double major, maintained that the CA House remains successful both outside and within the living community.
"[We] attain to all faiths and religions, even those who don't necessarily believe in a faith," Mujahed said.
Written by: Madison Lyznick – city@theaggie.org