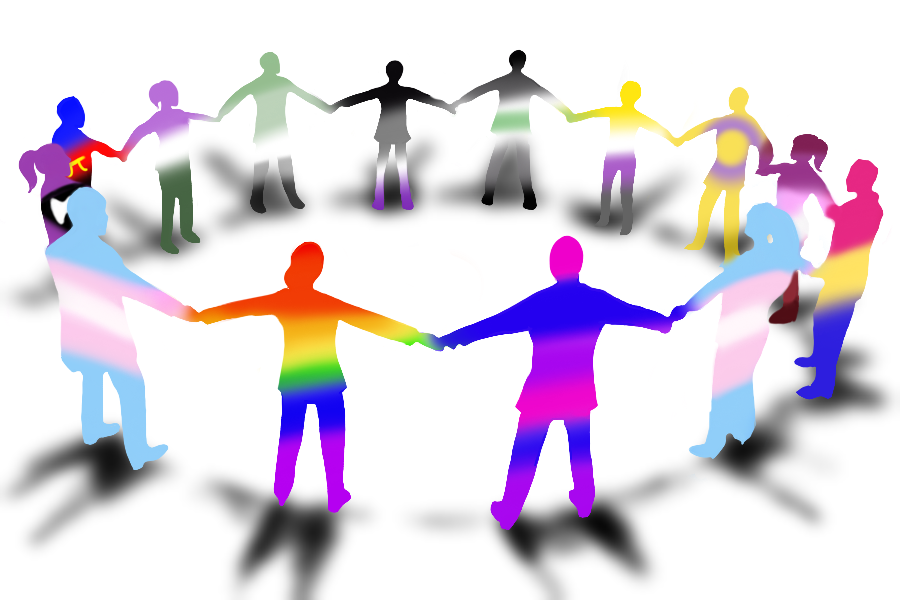 Fighting social stigmas in the community
Amid turbulent political and social climates, the Davis community aims to foster and support its local LGBTQ adolescents. Beginning this summer, Davis will welcome its first LGBTQ youth counseling group in an effort to provide local teens with resources for healthy social and emotional development.
The first LGBTQ group session will be held on July 24 and will be facilitated by Julie Weckstein, a licensed clinical social worker who specializes in working with LGBTQ youth. Weckstein recognized the value in establishing the counseling group and considered how the adolescent participants would react to the dynamics of its therapy.
"The kids [and] the issues these days are different," Weckstein said. "For almost all the kids that are in the group so far, being gay is not the issue anymore. Mostly these kids just want their own safe space to be social and to get support."
The LGBTQ youth counseling group will strive to provide its participants with social connections and emotional support within the guidelines of traditional therapeutic boundaries. Other goals of the group include the promotion of individual self-esteem, support from others and the acquisition of proper communication skills for dealing with stressful situations and potential discrimination.
While the greater LGBTQ community continues to affirm its identity, presence and rights in a rapidly changing political and social climate, Weckstein explained that the adolescent members of the LGBTQ support group are more comfortable with their identity and social integration compared to previous generations.
"It's amazing to me how articulate these kids are," Weckstein said. "They already know what feelings are. They are much more communicative and have good relationships with their parents. These kids are just very different."
The current generation of young LGBTQ individuals aims to break down barriers and rethink identity labels. Although the word "queer" was once deemed a slur by the LGBTQ community, members of the current generation have largely reclaimed the word as a positive term of self-identification. Weckstein noted that several of her younger clients have adopted the term "SAGA," or Sexual And Gender Acceptance, as an all-encompassing and alternative group identifier for the terms "LGBTQ," "LGBTQIA" and "LGBTQ+."
Lawrence Shweky, a licensed therapist and youth activist, worked with Weckstein to establish the LGBTQ youth group via the EMERGE Center for Social and Emotional Learning. EMERGE caters to local adolescents in need of social and emotional growth by normalizing discussion of mental health. As the executive director of EMERGE, Shweky assessed the unique needs of LGBTQ adolescent community in Davis.
"There's a lot of really wonderful, positive things about growing up in Davis," Shweky said. "But it can be a difficult environment in ways that adults don't often understand."
While Davis is a liberal and diverse city, the presence of a large university can also cause added stress and difficulty for local adolescents. Shweky highlighted the necessity of providing them with proper guidance and encouragement through "culturally relevant and age-appropriate"  services.
The LGBTQ youth counseling group may help participants to transition from a high school to a college environment. According to Monique Merritt, a recent UC Davis alumna, having exposure and information regarding the LGBTQ community prior to attending college benefits incoming LGBTQ college students. Monique identifies as a queer, black, cisgender woman. During her collegiate career, Monique worked at the UC Davis LGBTQIA Resource Center as its high school outreach community coordinator. Merritt believes that social networking within the LGBTQIA community can positively impact the self-esteem of queer adolescents.
"Outreach lets younger folks know that they are not alone," Merritt said. "It's important to remind folks that their identities are valid, that their identities should be celebrated and that they will find other folks like them in the future."
For more information regarding the LGBTQ Youth Counseling Group, please contact Julie Weckstein, LCSW at jaw@jps.net.
Written by: Eliana Sisneros — city@theaggie.org