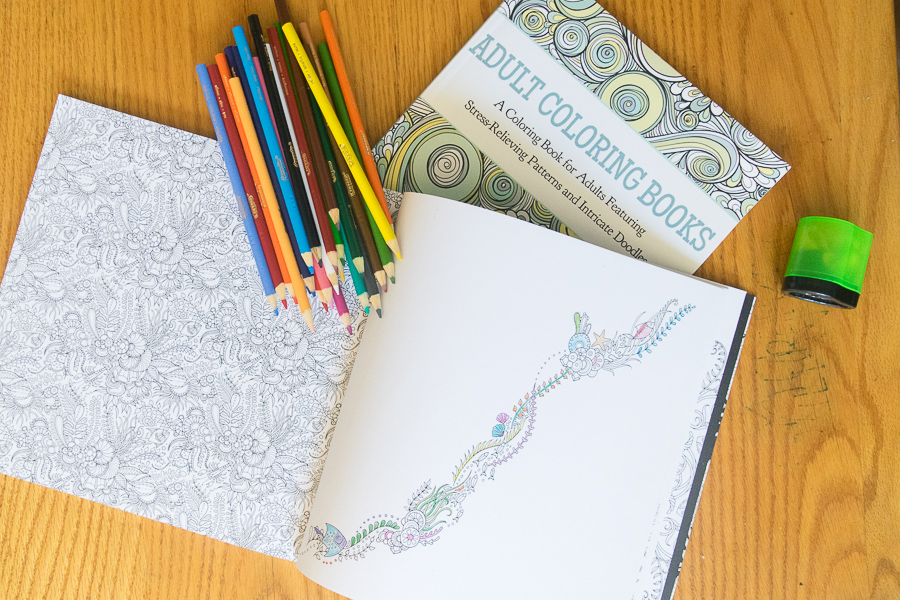 Whether it's by plane, bus, train, or car — try these
As I stare out the window of a packed plane headed toward London, hovering 35,000 feet in the air, I think about how I can entertain myself for the next 10 hours. Between my time in the air and a two-hour layover, there is plenty of time for me to occupy. In theory, I could spend that time miserable and bored, but I could also take the time to be productive and engage in several artistic and self-improving activities. And with that, here are the things I've been doing — and that you can do too — to entertain yourself on those long summer journeys.
Listen to a podcast
        As a self-proclaimed podcast connoisseur, a long journey is the perfect way to catch up on all my favorite shows. From politics to technology to business to health to society, there are endless amounts of audio content to keep me from going crazy in my confined seat. It's like having little friends in your ears — ones that will both entertain and sustain me throughout a long journey.
Some noteworthy podcasts include the following: "The Daily," a political podcast from the New York Times; "Still Processing," which addresses the arts, society and culture; "S-Town," a part of Serial Productions, a new company founded by the creators of the groundbreaking crime podcast "SERIAL."
Make (and listen to) a music playlist
        Spotify Premium completely saved my life this traveling season. With a subscription, you can download your favorite songs to your phone and sort them into playlists: one for sleeping, one for pump-up songs — and maybe even a collection of oldies. I personally like to go through the entire Hamilton cast album, though this can be tricky to not sing along to in a public space — you've been warned.
Journal
        I find this to be my personal favorite. When else can you find large amounts of free time to delve deep into your thoughts, and then write them out? They can be simple, too, just by describing your surroundings or your nerves about flying alone. Journaling also helps to preserve memories in a way that other mediums like photos and videos cannot. It not only entertains but also helps you to remember your special trip.
Draw or Color
        Maybe you don't have the greatest free-hand drawing skills, but if you can stay in the lines, adult coloring books are the way to go. They are super cheap at stores like Target or Walmart and make for a very therapeutic activity.
Watch a movie or television show
        The Netflix app completely changed my flying experience. From the new season of Orange is the New Black to Nick Kroll and John Mulaney's Broadway series Oh Hello, I was entertained with sadness and laughter for hours. If you're traveling alone via plane, most airlines provide in-flight entertainment such as movies or TV shows. Some of the films can be pretty dated though, so definitely try and download a few of your personal favorites beforehand if possible.
Games
        Sure, Candy Crush and Temple Run are classics, but since you're traveling, you can also spend some time playing instructive games like Duolingo to sharpen those language skills — especially if you're traveling abroad. Where is That? is a map game that tests you on geography all over the world. That way you actually know the area you will be visiting!
Sleep
        Okay, I take number three back; this is definitely my favorite activity. It can be hard for some people to fall asleep, but if you can find a comfortable position, I would recommend it. Between time changes and nervously not sleeping the night before, your internal clock can get completely messed up. Try to stay on track by slipping in a little nap on the plane. Bring one of those little neck pillows, and some airlines even give you blankets — go Air Canada!
        If you try all of these and still have time, try sparking up a conversation with the person next to you. People are generally pretty friendly and love to talk about their own personal journeys. Traveling is a great learning experience, and there's no better way to kick off your journey than with trying new things!
Written by: Myah Daniels — arts@theaggie.org