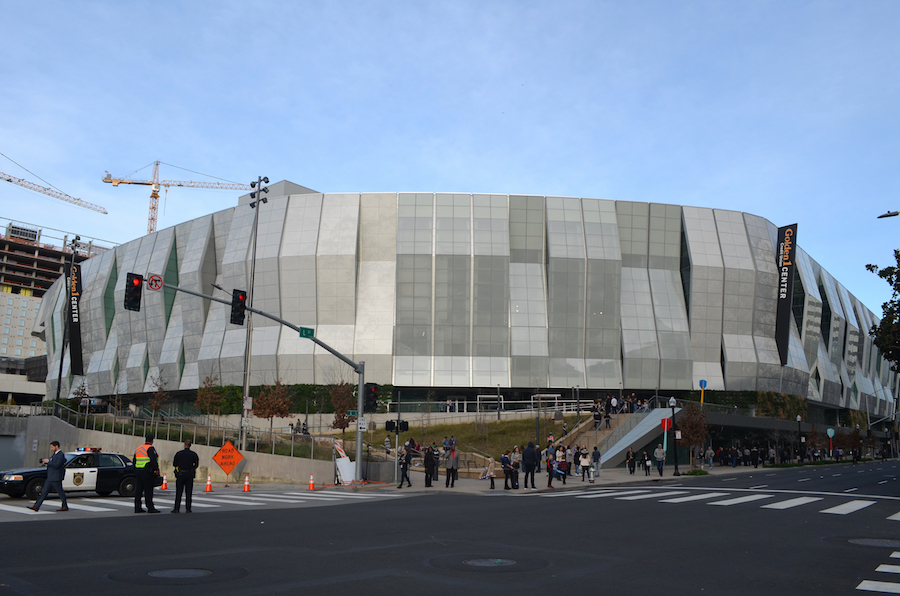 A great excuse to spend the money you made this summer
No need to be upset that festival season is over — fall is full of local concerts. The Golden1 Center in Sacramento is only a nine-minute Amtrak ride or 20-minute Uber trip away, so there is no reason not to go! The Mondavi Center is also hosting a variety of performances this year, and the venue is practically in our backyard. Here's a taste of some concerts to attend this fall:
Golden 1 Center shows:
Imagine Dragons
This concert will be held on Wednesday, Oct. 14 at 7:30 p.m. It's one not to miss, because the opening acts are Grouplove and K. Flay. This tour follows the release of their third album, Evolve. Tickets are still available.
The Weeknd
Don't miss The Weeknd's extended tour. The second leg of his tour was just announced, with special guests Gucci Mane and Nav. The concert will be on Wednesday, Oct. 11 at 7:30 p.m. Tickets are still on sale.
Guns N' Roses
This iconic rock band will be making a stop in Sacramento on Saturday, Nov. 18 at 8 p.m. This show is part of their "Not In This Lifetime" tour, and tickets are on sale now. This will be one for the books.
Foo Fighters
After releasing their ninth album, Concrete and Gold, Foo Fighters will perform their new material (and, ideally, some old) on their 2017 U.S. tour. Their shows are always full of energy and nostalgia and are not to be missed. Catch the show on Saturday, Dec. 2 at 7:30 p.m. while tickets are still on sale.
Jay-Z
After the release of his album 4:44, Jay-Z announced a tour that will not only stop in Sacramento, but will also have Vic Mensa as the supporting act. Don't miss his show on Sunday, Dec. 17 at 8 p.m. Tickets are still on sale.
Mondavi Center shows:
Amrinder Gill
This concert is part of the South Asia Without Borders initiative, started by the UC Davis Middle East/South Asia Studies department. Known for his Punjabi music and the breakout track "Paigham," Amrinder Gill is the voice of the future, with folk-rooted songs and up-tempo dance tunes. This show will be held in Jackson Hall on Saturday, Oct. 14 at 8 p.m. Tickets are on sale now.
Dorrance Dance
This dance group revitalizes the art of tap dance. The group consists of dancers, singers and a full instrumental band. The show is sure to be an amazing experience and will be followed by a Q&A session. Tickets are still on sale for this show on Sunday, Oct. 29 at 7 p.m.
Written By: CaraJoy Kleinrock — arts@theaggie.org