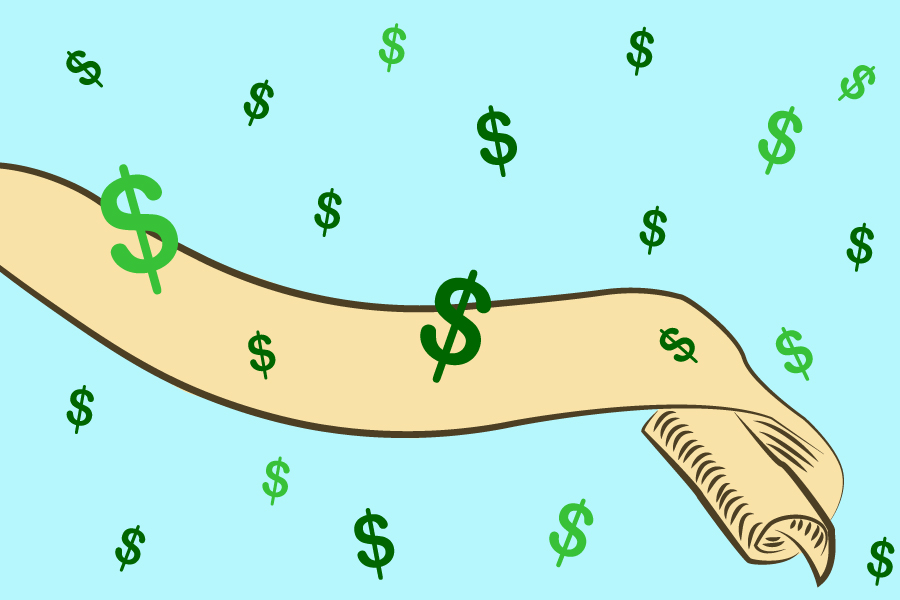 The families, foundations that support UC Davis students
Less than a year before graduation, a tragedy struck the UC Davis community as a student set to graduate lost his life in a car accident. To honor the memory of Omar George Mahshi, who was a fourth-year student in aeronautical and mechanical engineering, relatives and friends established a memorial scholarship in 1994 for future students whose characteristics aligned with Mahshi's.
The Omar George Mahshi Memorial scholarship is offered under the College of Engineering, but other scholarships are available to deserving students in all of the university's respective colleges.
"The amount of scholarships varies from year to year," said Ron Bynes, the assistant director of Undergraduate and Prestigious Scholarships. "We have about 300 that are endowments, meaning [students] get money every year, and then we have anything from 50 to 150 that are just gifts."
In the College of Letters and Science, one such scholarship is the Daniel J. Crowley Memorial Scholarship, named after a professor in 1960 and meant for students majoring in the humanities who also have a physical disability. The Kathleen C. Green Memorial Scholarship, in the College of Biological Sciences, recognizes the outstanding academic achievements of female biology students.
As for the College of Agriculture and Environmental Sciences, this college offers by far the most scholarships for students within this college's range of study.
"You have to look at the history [of UC Davis]," Bynes said. "We started as Berkeley's agriculture school, [and then] we started moving toward becoming our own UC Davis. [The College of Agriculture and Environmental Sciences] was the only college, so for a while you're just getting a lot of agricultural-based scholarships and that is what we are known for."
Undergraduate and Prestigious Scholarships is a student service unit where students can go to seek assistance in their process to attain scholarships. However, there are more opportunities beyond undergraduate scholarships that students can earn.
"My family endowed a scholarship through the [Cal Aggie Alumni Association], and mine is called the Stegura-Vanden Bos Family Scholarship," said Debby Stegura, the president of the Cal Aggie Alumni Association. "It's for any [incoming] student from L.A .County."
Stegura graduated from UC Davis in 1979 and double majored in political science and mass communication. Stegura's scholarship awards a handful of students anywhere from $1,000 to $4,000 to help with the cost of tuition, books, transport, rent, and more. She has also started donating to the Dream Scholarship for undocumented students.
"When I was here my tuition was $212.50 a quarter," Stegura said. "There's obviously a need for funds, even if it's a small amount of money. I wish that other donors would also recognize the need and see the big gap between […] the decreased funding and what it costs students to come through campus now."
Stegura is a proud donor, who recognizes the need for students to pay for college and supports the opportunities those students can grasp in order to fulfill those needs through scholarships.
"A college degree, no matter where you go, is the biggest social mobility tool that we have," Stegura said. "Davis has been recognized as one of the best schools for social mobility, so I think it's a good investment as a donor."
Donors and students also often have the opportunity to meet one another, whether it's through the Alumni Association or a different entity of campus. Stegura has met previous recipients of the Stegura-Vanden Bos Family Scholarship as well as the most recent recipient.
"The alumni association has a couple points of contact between the donors, if they wish, and the recipients," Stegura said. "They usually have a reception or a lunch. This fall […] they're having a reception in the evening, and the recipients are asked to be there and if you want to come as a donor you are welcome to come."
Neda Rezvani, a fourth-year biotechnology major, attended one of these receptions after receiving a scholarship from the William and Charlotte Lider Trust
"A few quarters ago there was a reception for people who actually received scholarships, like a 'thank you' to the donors," Rezvani said. "They had an entire reception with donors [and] recipients. The dean came, but unfortunately my donors never came. I wanted to meet them and say thank you, and I ended up sending a thank you letter to them anyway, but I was hoping to meet them in person."
Rezvani encouraged other students to take advantage of scholarships offered at UC Davis, not only for the financial aid, but also for the recognition of a student's merit — a gift for exhibiting a talent or something special.
"There are a lot of things that students gain from scholarships," Bynes said. "It's also something you get to add to your resume and help you [develop] skills. We build [the application] so you're working on those skills and we try to do workshops and things around those so we can get students to understand that this is a skill that's going to help you later on."
Written by: Marlys Jeane — features@theaggie.org