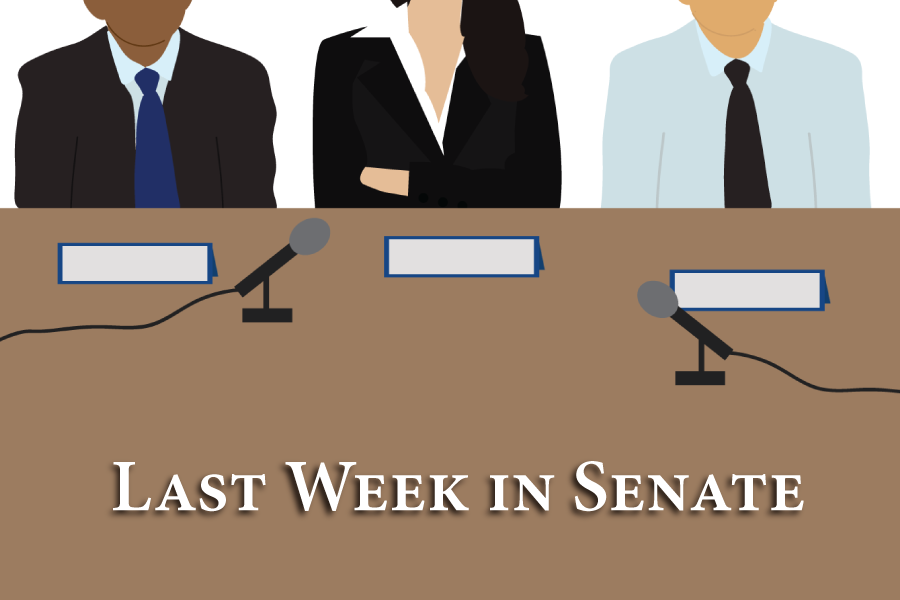 First Senate meeting of year takes place on Oct. 5
The Senate was called to order by Vice President Adilla Jamaludin at 6:10 p.m. on Oct. 5 on the third floor of the Memorial Union.
Senator Rahi Vijay Suryawanshi was absent. The remaining eight senators were present. The Senate had three open seats from previous resignations which will be filled by interim senators until either the upcoming Fall Election or the Winter Election.
The meeting began with Senator Simran Grewal nominating Senator Julie Jung for pro tempore. Jung received the nomination with no objections.
Next, senators spoke about possible ways to update Aggie Job Link to make the platform more user-friendly.
Senators then met with a representative from Lincoln40 to discuss plans to develop student housing on Olive Drive. The complex itself will be 20 percent below market renting rates and around 30 percent below renting rates for double bedrooms. The representative estimated a monthly cost of $900 to $1,250 for a double bedroom. The project aims to keep rent 30 percent below market value regardless of market fluctuations. Because this project is located so close to the train tracks, developers are looking to install trees as a natural sound insulator as well as focusing on window design and sound cancellation.
The Senate then voted to confirm Janin Rodarte, a third-year environmental analysis and planning major, Daniel Feinberg, a fourth-year environmental policy analysis and planning major, Jose Flores, a third-year community and regional development major and Emma Newman, a second-year managerial economics major, to the Environmental Planning and Protection campaign. The four were confirmed with no objections.
Representatives from the Peter J. Shields Library gave a presentation which included updates about reorganizations and renovations for the new school year. The library is in the process of hiring new personnel to aid in research and scholarship opportunities. New furniture will be added and plans are in place to increase areas with 24-hour access to students.
Senators discussed the possible reinstatement of the Library Committee to address student needs for studying.
Sabrina Castaneda, a fourth-year animal science and art studio double major, and Monica Dwight, a fourth-year political science major, were confirmed as directors of the Whole Earth Festival. Both students plan to implement staffing changes for the upcoming festival. Both said they hope to educate their staff and vendors to create an inclusive environment free from cultural appropriation for students. Senator Grewal motioned to confirmed and the motion was seconded by Senator Meneses.
The Senate took a recess at 7:49 p.m.
After the break, senators assigned units and committees that they will be overseeing.
Senators updated one another on their upcoming projects for the year and discussed the upcoming Senate elections. Controller Jin Zhang reported that the previously voted-on 2017-18 budget was approved.
Projects senators are working on include creating a microwave center in the Coffee House, developing a platform to connect underclassmen students to upperclassmen and working to establish free cooking classes for students.
The meeting adjourned at 8:52 p.m.
Written by: Ally Russell — campus@theaggie.org