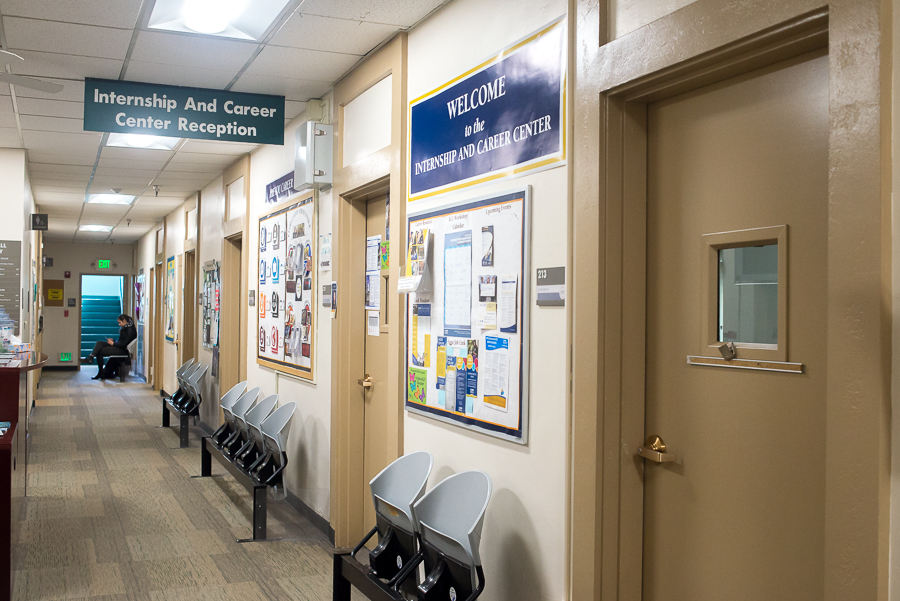 Scammers contact students posing as potential employers
In January, students were contacted via email by fake employers claiming they obtained the students' contact information from the UC Davis Internship and Career Center.
These postings are in fact a scam for students' money, and they appear most frequently at the start of every new term.
According to Marcie Kirk Holland, the executive director of the ICC, the fake job postings often claim they are in some sort of emergency that requires a quick transfer of funds and they ask the students to make this transaction from their personal accounts.  
The address that students are asked to send their personal funds to is often outside the U.S., typically in the Philippines or Russia.
In exchange for handling the "emergency," the fake employer promises to reimburse the students with a significant bonus. Students will often receive a check or money order soon after from the fake employer. Holland sent an email to The California Aggie concerning the fraud.
"This often tricks people into the false assumption that this is a legitimate request and the check or money order must be valid," Holland said via email. "Banks cannot detect counterfeit money orders, nor bad checks until the checks bounce or money order is rejected. They will not know to question you when you make your deposit. Standard practice is that if you deposit funds, you are vouching for their legitimacy and your bank will not reimburse you if the funds are insufficient or counterfeit."
As a result, when students transfer their money to these fraudulent employers, they not only lose the money that they sent, but their banks may also close their accounts.
The ICC was recently informed that a student who fell victim to the scam had lost several thousand dollars and had their bank account closed.
"I think it's really unfortunate that scammers are exploiting students who often barely have enough money to pay for our housing, transportation and food," said fourth-year communication major Stephanie Pomales.
The ICC reminded students that "NO employer or internship supervisor should EVER" have students use their personal bank account as part of their position.
"Although the vast majority of Aggie Job Link postings are legitimate, students should know that con artists seem to be preying on students nationwide at the start of each quarter," Holland said in the email. "They post positions that seem legitimate and are therefore approved for posting. In addition to the ICC's screening, it is important for YOU to evaluate a position before you accept it."
Holland also published an article on the UC Davis website with more tips on how to avoid becoming the victim of scams.
Some main points mentioned in the article include refraining from sharing personal passwords or banking information with an employer, verifying that the email address of the potential employer matches the company they represent and contacting the ICC (at  ajlhelp@ucdavis.edu or 530-752-2855) with regard to suspicious job or internship offers.
Written by: Clara Zhao — campus@theaggie.org