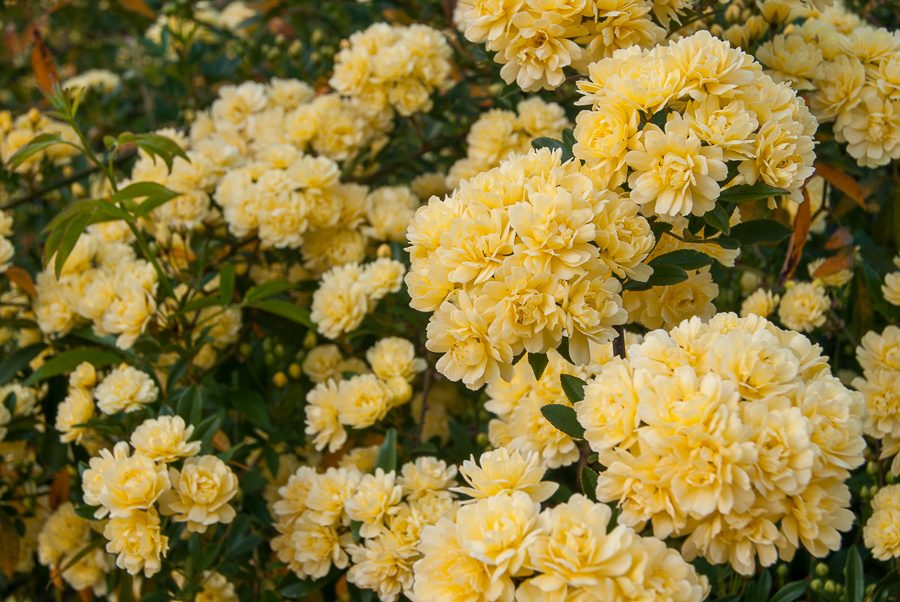 Curious behavior of native wildflowers during California's most recent drought
Initially, wildflowers appeared to be mysteriously disappearing from McLaughlin Natural Reserve, which understandably had researchers worried.
"We know from other data that some wildflower species appeared to be disappearing from this grassland site," said Andrew Latimer, a professor in the Department of Plant Sciences at UC Davis. "We wondered whether they were truly 'gone' or simply dormant, waiting in the seed bank for favorable conditions."
Researchers soon solved the mystery. California droughts can be strenuous for most plants, but not for wildflowers. Native wildflowers use a strategy called seed banking to handle California's temperamental climate, where they keep a portion of their seeds dormant, ensuring their long-term survival. This research done by lead author Marina LaForgia, a graduate student in the Andrew Latimer Lab, is part of a larger aboveground plant community monitoring study. That project had 80 sites, each containing a 40-meter transect along which five one-square meter plots were placed. Visible plant growth was studied at these sites. This specific study took samples in 2012 and 2014, when California was experiencing major drought conditions.
"In 2012 and again in 2014 we took soil cores from each of these five plots per transect, aggregated them together to get one sample per transect, mixed the sample with sand, and laid out the soil in flats in an outdoor bench space in the UC Davis Orchard Park Greenhouse complex," LaForgia said. "The flats were watered daily and every seedling that came up was identified and discarded. This continued for a year, then the plots were allowed to dry down for the summer, and watering was re-initiated in the fall for another year. After all germinants were identified and no new germination occurred, we terminated the study."
Native wildflowers were still germinating and producing seeds, but chose to save most of the produced seeds underground. They ended up saving 201 percent more seeds than normal underground, and their aboveground growth increased by 14 percent. Exotic grasses, on the other hand, depleted their underground seed bank by 52 percent and decreased their aboveground growth by 39 percent.
However, this study showed the behavior of wildflowers during one period of drought. It's possible that prolonged drought could lead to the depletion of the seed banks of wildflowers.
"I hope this study helps raise people's awareness of plant communities, the ways they respond to climate, and the ways they may be changing," said Susan Harrison, a professor in the Department of Plant Sciences at UC Davis.
Written by: Kriti Varghese — science@theaggie.org