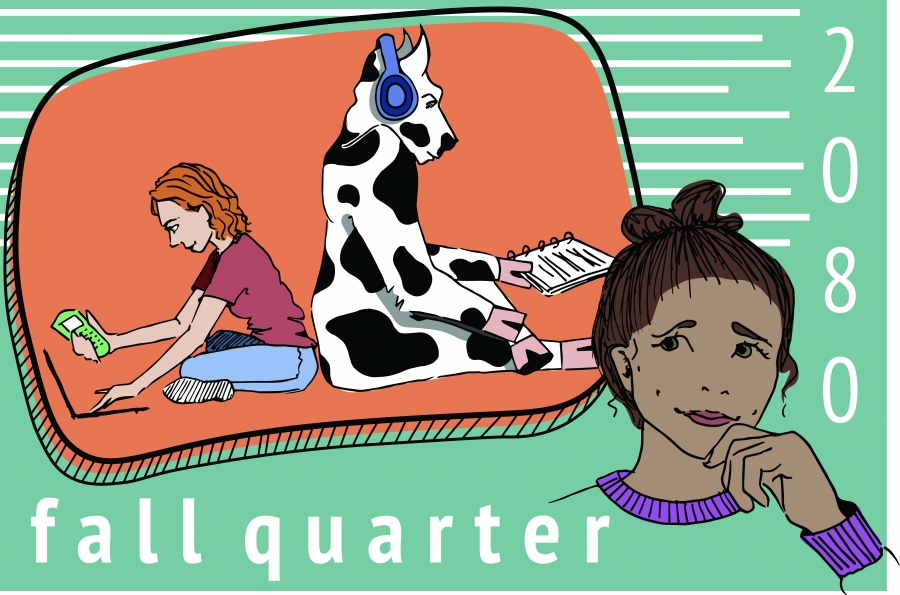 Future of downtown Davis in the works under Downtown Plan Advisory Committee
The future of downtown Davis rests in the hands of the public as the Downtown Plan Advisory Committee collects input from the community about architectural plans and design to shape the city in the years to come. The KDRT radio program "Davisville" seeks input from the committee about its work so far.
Bob Buchanan, the radio host for "Davisville," elaborated on how the radio show's goal is to help give the community a voice where they probably wouldn't be heard through conventional media. Buchanan noted his stance on the presumed changes that will be made to downtown Davis.
"It'll depend on what happens," Buchanan said via email. "And, whatever the committee comes up with will only be one factor in shaping downtown's future. I'd like downtown to remain a lively center of the community, attractive to students and to people who make their homes here. I don't know exactly what that means, in terms of details. I'll be curious to see what the committee recommends."
Michelle Byars, the vice chair for DPAC, also went on the "Davisville" radio show. Byars explained how the public can get involved in the project to transform the future of downtown.
"Bob Buchanan was excellent — [he] asked us important questions about how people can get involved and what it's all about," Byars said. "The best way to be involved is the charrette, however. We will follow up the charrette with online surveys that will be happening, which are online forums for discussions and taking comments. They'll have important pieces of the presentation posted so others can understand what is happening."
Meg Arnold, the committee chair for DPAC, made it clear that DPAC is solely advisory in nature. The community can contribute its input on what it foresees in Davis' future.
"The purpose of that discussion was to raise awareness among Davis residents of the Downtown Plan process and to encourage broad participation by residents in the public process — especially in advance of the multi-day 'participatory design workshop' that took place last week, April 24-28," Arnold said via email. "Input from as many residents as possible is important in these types of design workshops, so the consultants hired by the City, as well as DPAC members themselves, invested a fair amount of energy in conducting outreach and raising awareness. For example, one DPAC member took it upon himself to provide information about the design workshops to all of the public schools in Davis, so the information would be sent home to parents of all the school kids in town."
Arnold mentioned that no one can be sure about the changes in downtown Davis in the following years, but people will certainly need to adapt.
"I've lived in Davis for 16 years and recall that, for most of that time, downtown storefronts were full," Arnold said. "Now, we have significant vacant storefronts, because some buildings have been sold, new landlords have raised rents, and local merchants have had to depart. A Downtown Specific Plan cannot, on its own, solve this problem, but it can contribute to its resolution, and can provide a foundation for private property owners and developers (as well as business owners and downtown residents) to have much greater confidence that all parties understand what types of building proposals are likely to be approved by the City."
Bob Wolcott, the principal planner for Davis' Community Development and Sustainability Program, explained the committee's upcoming plans.
"The current plans for the downtown are reflected in the current Core Area Specific Plan adopted in the 1990s, downtown zoning districts, and the Davis Downtown and Traditional Residential Neighborhood Design Guidelines," Wolcott said via email. "These are the policies and codes that are being studied for consolidation and clarification, in addition to implementing a new community-based vision to be developed through the plan process."
Arnold added that new infrastructure could be in the works in this downtown plan.
"The City is looking to create guidelines for the future development of downtown Davis that will help to shape how these future impacts are reflected in the physical layout and design of downtown," Arnold said. "This might include taller buildings, changes in how our streets and roads are allocated to different types of transportation (cars, bike, peds), standards for energy sustainability, and much more. The intent is also to simplify the current complex set of design, zoning, and other requirements that makes any development activity in downtown complex and uncertain — for both developers and neighbors."
Changes will not happen right away but will come over time.
"Plans for cities take many years to implement and involve both the public and private sectors," Wolcott said. "A good plan guides both public and private investments."
The next charrette to gage public opinions will be from July 10 to 14.
Written by: Stella Tran — city@theaggie.org