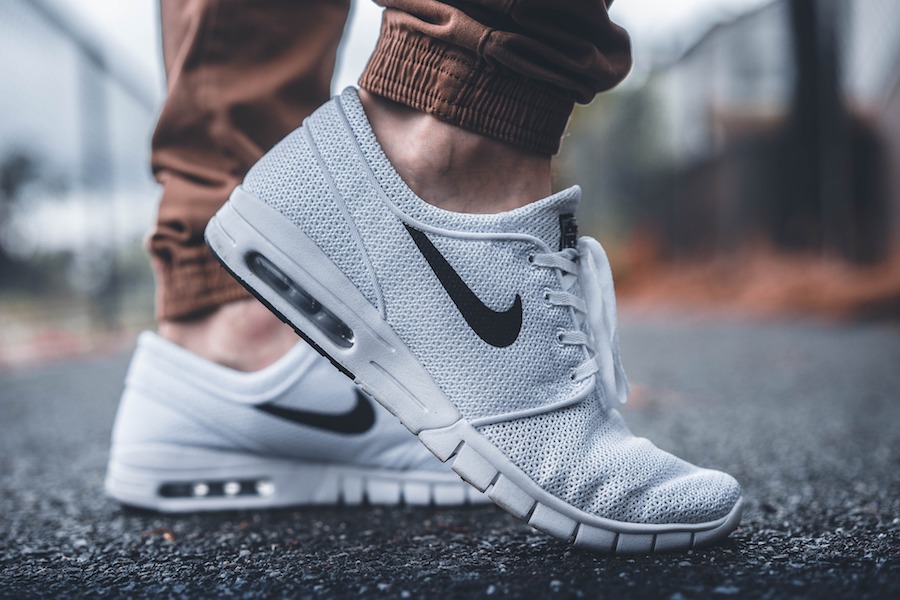 Debate lingers over what it means for Kaepernick, Nike
On Monday, Sept. 3 free agent NFL quarterback Colin Kaepernick caused a fresh round of controversy when he tweeted out an image of his face with one short message attached: "Believe in something, even if it means sacrificing everything. #JustDoIt."
The tweet, which was later joined by a television commercial, not only announced Kaepernick's new multi-million dollar deal with Nike, but another round of debates about the marriage of sports and politics. While other athletes such as tennis superstar Serena Williams and NFL star Odell Beckham Jr. also appeared in the multimedia ad campaign, it was Kaepernick who grabbed a bulk of the praise and dissent, despite the fact that he is currently entrenched in a legal battle with the NFL after alleging that owners colluded to keep him out of the league following his silent protests.
Damien Barling hears all sides of the Kaepernick argument as not only the co-host of his afternoon sports show, "The Lo-Down" on KHTK Sports 1140, as well as his more politically-based sports podcast, "Be Conscious with Damien Barling." According to Barling, the controversy surrounding the ad campaign is not surprising, citing the attention that Kaepernick has garnered since first protesting violence against people of color in 2016.
"[Kaepernick] is polarizing," Barling said. "Everyone has an opinion on him. When you see him on social media you have to comment. You can't scroll past a tweet or an article or a picture without commenting. It's unlike anything I've ever seen."
The reactions to the campaign went far beyond sports and business media and found the national political sphere almost immediately. For some, it was a brave political message from a company, while to others it was a betrayal of their beliefs. Some, such as former ESPN writer Jemele Hill, praised the move as business savvy and bigger than sports or shoe sales. Others, including President Donald Trump, used the opportunity to decry the move as anti-military, anti-police and anti-American, and gloat the following day as Nike stocks took a slight plunge (Nike has since had an uptick in sales that is expected to continue in the weeks since the ad's rollout).
Barling doesn't think the pushback from the President, as well as people across social media pledging to boycott Nike and cutting the tags off of their personal belongings will mean much in the long run.
"The pushback is irrelevant," Barling said. "The crowd that's jumping up and down and screaming 'he hates [the] troops' isn't the crowd that Nike targets in their ads, anyways. Something so commonly forgotten, or just ignored, is the fact that Kap has a lot of support. I'd be more than willing to bet he has more supporters than detractors and those supporters are going to rock Nike as a political statement."
While Kaepernick isn't the first athlete to be embroiled in political turmoil, social media and an already divisive political landscape have made Kaepernick an unprecedented character at the crossroads of sports and politics. Barling points out that while athletes such as Muhammad Ali, Tommie Smith, John Carlos and Jackie Robinson faced political backlash for various reasons, it was of a different kind.
"[Those guys] never saw anything like this," Barling said. "Ali's likeness wasn't marketed until he was a beloved figure and the hatred he experienced in the 60's was erased from history."
Barling sees a similar path for Kaepernick. While many look back at the Ali's and the Jackie Robinson's through their celebrated images, many contemporaries of theirs did not share that same enthusiasm that we do now through decades of historical revision and a shift in public perception.
"Colin Kaepernick is one of a kind," Barling said. "A couple years ago, Kap was going to wind up just another quarterback. Now, he'll be remembered in history as something so much more. It's impossible to see this now, but his name will be mentioned in the category of Muhammad Ali as people who were so much bigger than their sport."
In the end, like so many others, Barling feels like the Nike deal, the commercials, and the financial gains will not matter. Rather, it will be the lingering impact of the sentiment behind what made the ad possible.
"Nike will always be Nike, with or without Kaepernick," Barling said. "Kaepernick, with or without Nike, will remain one of the most polarizing figures in the history of modern sports. I think it was a conscious effort on Nike's part to be bigger than athletics."
The controversy shows no signs of letting up, and Kaepernick's name still bears a different meaning to everybody who hears it. Only time will tell what the long-term results of this historic deal will be.
Written by: Bradley Geiser — sports@theaggie.org