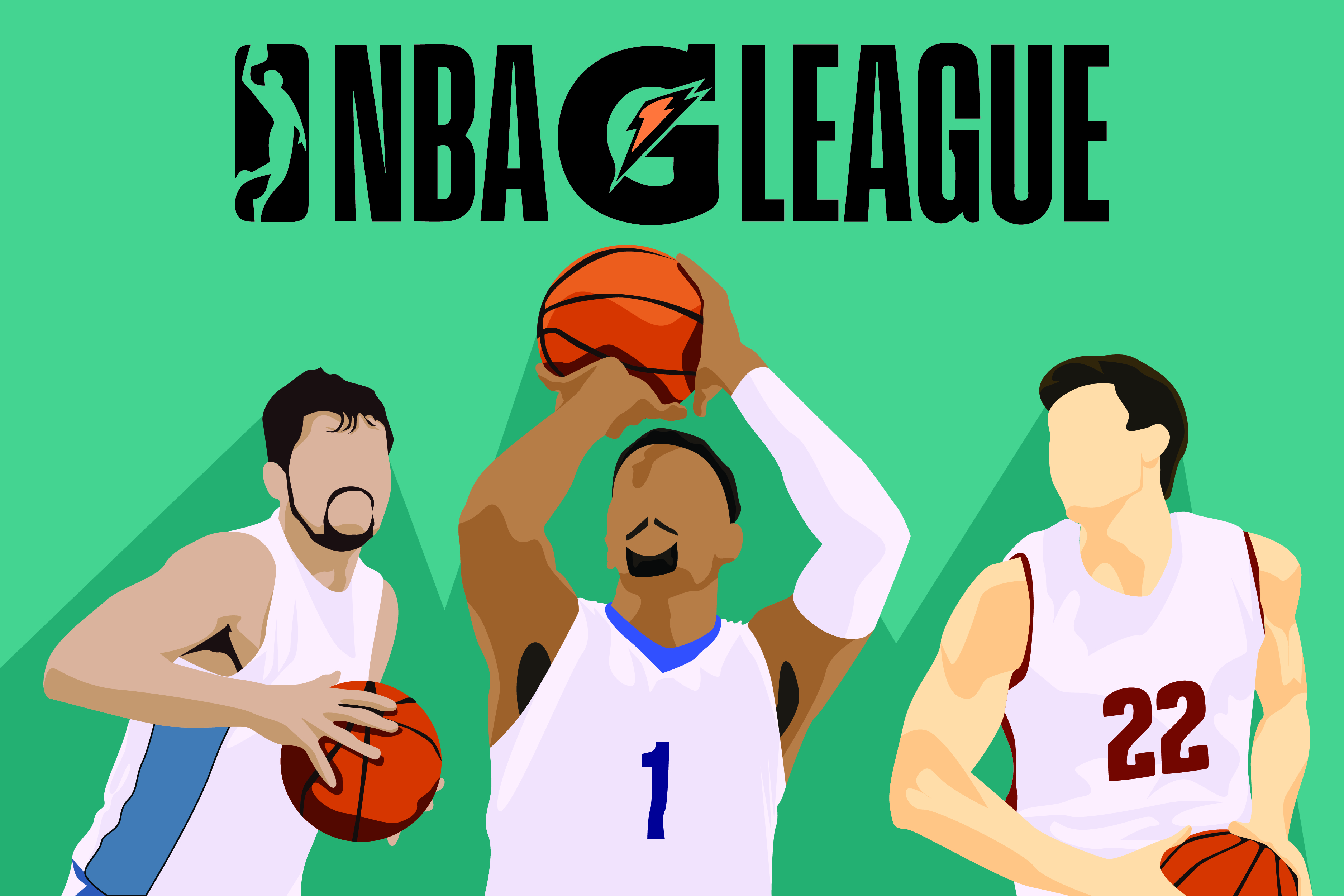 Top NBA prospect Darius Bazley signs shoe deal with a guaranteed $1 million payout
With the decision to increase player salaries in the NBA minor league, also known as the G League, next season, increasing numbers of prospective players are putting off college in hopes of entering the G League straight out of high school.
In April, officials approved a new salary extension for G League players, increasing player pay from either $26,000 or $19,000 for the five month season to $35,000, or $7,000 a month. These changes will represent either a 35 or 84 percent raise depending on the classification of the player. NBA teams now also have the option to offer select G League players extended contracts worth around $125,000.
An increased salary provides a new option for high school prospects, incentivizing them to enter the G League immediately instead of pursuing a college career. One of this year's top basketball prospects, Darius Bazley, is taking full advantage of these new options.
The 18 year-old, 6-foot-9 forward attended Princeton High School in Cincinnati and originally planned to play forward at Syracuse University.
In a surprising decision, Bazley announced that playing in college was no longer his priority. He informed Syracuse that he would instead be taking a year off to wait for the 2019 NBA Draft in hopes of joining one of the current G League teams.
Bazley signed with agent Rich Paul this year. Paul currently represents some of the top NBA players, such as Lebron James and John Wall. With a new agent to guide him, Bazley recently announced that he would spend most of the upcoming basketball season as an intern at New Balance. The only difference between Bazley and other interns: a shoe contract worth a guaranteed $1 million with a possibility of up to a $14 million payout if he reaches certain performance incentives, including Rookie of the Year.
With the decision to take time off before joining the NBA, Bazley can now wait for the official salary changes to take place next season and try to capitalize on a G League deal with a hefty check that could reach up to $200,000, if he is drafted. Bazley will use the time to train for next year's draft and work with the New Balance marketing department.
"There will be some things he misses out on, but I'm not worried at all — not with the talent and skill set he has," Paul told the New York Times in a recent interview. "No matter what we do this year, he still has to be developed in the NBA. You see it even with the highest draft picks — it's not like you come into the league as a rookie and set the league on fire."
Basketball fans, including Syracuse men's basketball Head Coach Jim Boeheim, will be waiting to see if Bazley will become a NBA-level athlete in the time he has chosen to take off. With new avenues being offered to young basketball prospects in an effort to strengthen the attention given to the G League, Bazley's journey could prove instrumental in forging a path for future high school stars.
Written by: Ryan Bugsch — sports@theaggie.org