Despite an unceremonious end, this is only the beginning.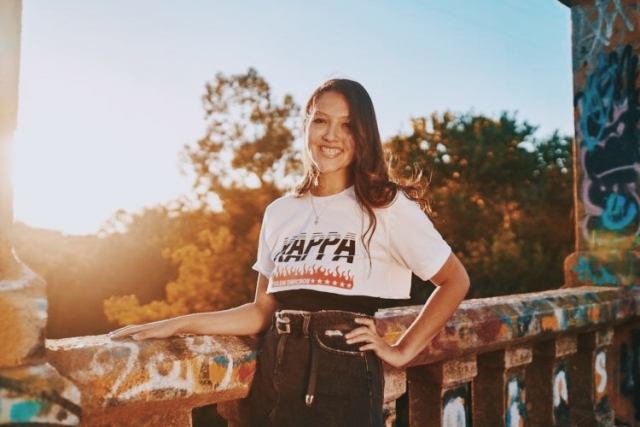 Strangely enough, I've always loved newspapers. As a kid, I can remember snatching the Los Angeles Times off its newsstand, flipping through the pages and skimming the black and white text for words I recognized. I remember hoarding every magazine I could get my hands on — from teeny bopper tabloids to the weekly Architectural Digest that came in the mail.
Although I have always been fascinated by journalism and its interminable pursuit of truth, I never understood what it would mean to love a newspaper as much as I now love The California Aggie — to believe in a paper as much as I believe in The Aggie. It's a publication that stands for so much, has achieved so triumphantly and given so generously to all who are fortunate enough to walk through its basement doors.
The Aggie taught me to embrace everything I now love about my self — my practicality, steadfastness and tenacity. In tough situations, I learned the importance of seeking out every viewpoint in the room, never leaving a stone unturned. But my four years at The Aggie also taught me to look harder at the parts of myself that demanded I be better. To hold myself accountable and surround myself with colleagues and friends that would push me to my greatest ends. That's what they call "growth," I suppose.
My growth in college can be attributed to many things — lots of different people and places that I've encountered throughout my time in this tiny agricultural town. It feels anticlimactic — and not at all how I imagined in my head — to graduate from university like this. I never thought I would say goodbye to people who had become my family and a place that had become my home over something as frivolous as a Zoom call or an Instagram post. This doesn't seem like the grand finale to a chapter of my life that was most certainly grand in the best way possible. But despite how insignificant it may feel to graduate without the big ceremony and tear-stained goodbyes I imagined, I'll still remember UC Davis in its vivid technicolor. Purple and pink sunsets, lush greenery, shady trees and twinkly lights — my secret sanctuary. I can't thank this place enough.
Thank you to my best friends — for us, I know this is only the beginning.
Thank you to my housemates — for laughing with me, crying with me and putting up with me.
To my sisters in Kappa Kappa Gamma — for seeing something in me when I didn't see it myself.
Thank you to my mom for believing in me — for always building me up and never tearing me down.
And finally, thank you to The Aggie. Thank you to the basement of Freeborn Hall. Thank you to this fearless staff — to the incredible people who make this paper great.
Thank you for everything.
Written by: Sydney Odman

Sydney Odman was the 2019–20 social media manager for The California Aggie. She joined The Aggie in fall 2016 as an arts & culture reporter, where she fostered her love for entertainment journalism. She then joined The Aggie's managing staff as the new media manager in 2018. She is graduating with a bachelor's degree in communications and a minor in professional writing.
This column is a part of our 2020 Senior Issue. The rest of the issue can be foundhere.