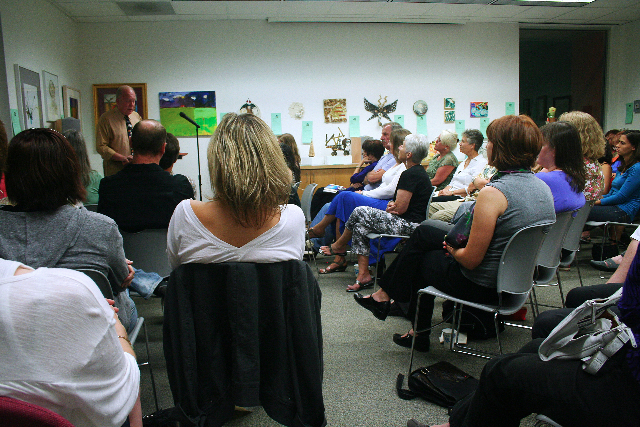 When a story is dramatically read straight from the page, the piece is brought to life without losing any of the writer's original intention, at least that's what Stories on Stage Davis founder Jeri Howitt believes.
Stories on Stage is a monthly story reading (running from September to June) in which local Yolo County actors and writers collaborate to create dramatic prose readings to present and perform for the Davis community.
Since branching off from its Sacramento origin a little over a year ago, Stories on Stage Sac, Howitt's team has found a niche in Davis' creative community.
"Usually [when presenting a work of literature to an audience], the author reads their own work. Some of them can read [prose well aloud], but some of them haven't got a clue," Howitt said. "The actor brings a totally different set of skills with hesitations, timing and tone. I've spoken with every featured author, and they are all stunned by what the actors have done with their work."
At Stories on Stage Davis readings, guests gather in the Pence Gallery in downtown Davis. The event features works by both an established, often widely-published author and an emerging author (two authors altogether) whose future in prose-writing looks promising. Having both an emerging and established authors' stories read provides a twist on an already acclaimed work as well as a stage for up-and-coming writers.
Naomi Williams is one of the editors, curators and organizers of Stories on Stage. She received her MA from the UC Davis Creative Writing Program in 2007.
"When selecting pieces of short fiction [for Stories on Stage], ideally it's a complete short story, but it can [also] be a standalone piece or excerpt of a longer novel," Williams said.
In addition to selecting and sometimes excerpting stories, choosing a capable and dynamic actor is paramount.
"We have to be careful [of] what kinds of stories we choose, so that the actor can [physically imply complex scenes], but they are constantly stunning me. Our actress Kat Miller, who read from Kinder Than Solitude [last month], did these subtle things with how she turned her body so you could always tell who was being talked to," Howitt said. "They cannot be dramatic in the sense of using their body, so it's a unique experience to quietly learn how to act."
After the actors are selected, the emerging and established writers' stories themselves are considered, and every effort is made to ensure that the moods are similar and that the two pieces balance each other thematically.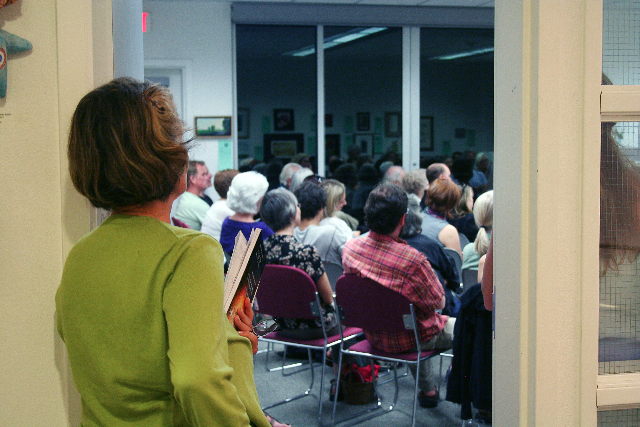 The upcoming Oct. 25 event features emerging writer K. E. Montieth and New York Times Bestselling Author and UC Davis Creative Writing Program Maurice Prize endower John Lescroart, whose selected works thematically compliment one another through their shared focuses of mystery and intrigue.
Lescroart's featured short story The Last Confession is from the Mystery Writers of America's Cold War Ice Cold anthology, a collection of fiction work about the Cold War.
"John Lescroart brought us a very different kind of story than he's written before […] it's overlayed with the paranoias and the fears of the Cold War period," Williams said. "It's a fantastic story; I actually cried at the end."
Lescroart expressed that he does not want to have any hand in choosing which excerpts from his novel will be read.
"I'm staying out of the planning process entirely and am looking forward to seeing it the day of," Lescroart said. "The story is in the first person, so [I feel like] the main event is really [going to be] the actor."
At the Oct. 25th reading, doors will open at 7 p.m., and attendees should provide a five-dollar donation that goes towards paying the actors and authors. The donation will also help to continue the program for another season.
Please note that Stories on Stage normally takes place on the second Saturday of the month. For more information, visit storiesonstagedavis.com.
Photos by Jim Lane, Jeri Howitt