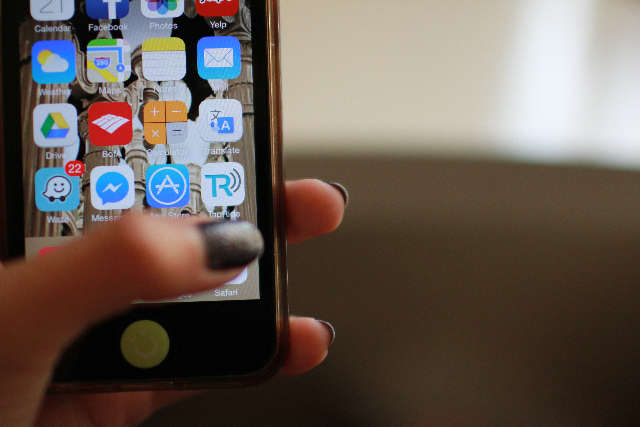 The UC Davis Police Department (UCDPD) is currently implementing new programs, while also revamping existing ones, to promote student safety on campus. Pushing to better serve the campus community, the department has been working on several projects to be released this fall.
Safe Rides, the police escort service, has previously provided students transportation around campus during late hours. The free service is now extending its hours as well as its drop-off limit. Campus-to-campus transportation still runs from 5 to 10 p.m. Beginning Oct. 20, however, students have been able to request rides from campus to anywhere within the city of Davis when Unitrans stops running from 10 p.m. to 6 a.m. For the first time, more than one vehicle will be employed, in hopes of reducing wait times.
Safe Rides is an inclusive service that now offers 24/7 VIP wheelchair transportation around campus at UC Davis. Off-campus VIP service runs the same hours as Safe Rides seven days a week. Escort services previously operated with a vehicle that was not wheelchair accessible. With a 12-passenger van, 8-passenger van and wheelchair assistance vehicle, UCDPD can provide safe transportation for all UC Davis students. The department also ordered a multi-purpose six-person golf cart with wheelchair access.
According to UCDPD Chief Matthew Carmichael, escort ridership was low, with approximately 7,000 to 8,000 student riders last year. In addition to negative feedback from students, Carmichael said that the vehicle's graphics were unclear to those unfamiliar with the service. With police sergeant Ray Holguin's graphic design of Gunrock on the doors, however, Safe Rides' vans are visually noticeable. Safe Rides anticipates an increase of 20,000 in ridership because of all its improvements.
"We've had the Safe Rides program for years, but as we studied it last year we [realized that we] were falling short," Carmichael said. "Students were walking because the wait time was too long, calling the dispatch center was cumbersome and then [calling] back to get an update was difficult. So with the technology in addition to the vehicles, this is one of our ways that the police department can proactively combat sexual assault on campus."
Escort vehicles are operated by Aggie Host security officers who have all been fingerprinted and background-checked and are California DMV pull system-compliant. Each van will utilize DVD players to play safety and incident reporting tips during the rider's drive.
Also in development is a smartphone application called TapRide, in which users can request Safe Rides services on demand and view wait times and vehicle locations. The app requires users to log in with their Kerberos username and password to electronically verify all riders as UC Davis affiliates. Real-time tracking will allow users to see the closest shuttles and all requests will be sent directly to Aggie Host drivers via iPad. The aim of the application is to alleviate the inconvenience of having to contact the non-emergency dispatch line for ride requests, although the line will still be accessible for non-smartphone users. Other universities, such as Oregon State and Northwestern University, already utilize TapRide. The app is currently available to download and UC Davis is to launch its services shortly.
Striving to strengthen the relationship between the campus community and the department, the UCDPD implemented a 10-foot rule in high frequency areas on campus. Public safety personnel will serve as a friendly presence by acknowledging and greeting those who are within 10 feet of them.
"We are really going to target making contact and allowing the community and our department to get to know each other through highly congregated areas during the business day," said Benjamin McNulty, Aggie Host Security division manager and a UC Davis alumnus. "We want you to know that we're there and that we're here to help — and that goes for faculty and staff also."
McNulty hopes the increase in personnel presence will act as a crime deterrent as well.
Photos by Jennifer Wu
Although research building patrol has already been in effect for approximately 18 months, critical building checks will be conducted more frequently and student Aggie Host Officers are pushing to patrol the 24-hour Reading Room twice an hour.
"To sum up this entire program, it's students serving students," Carmichael said.
This boost in security calls for an increase in Aggie Host Officers and the department anticipates going from the current number of 120 officers to hiring an additional 15 to 30.
The department is also bringing some new energy to its patrol staff in the form of Officer Charlie, a 3-year-old Labrador-retriever mix specializing in explosives detection, article searches and obedience. Charlie was rescued in the Davis area by a private training group called Law Dogs, and UCDPD adopted him on Sept. 1. Charlie had no prior training before his eight-week program to become a working K-9. As a recent graduate of the program, Charlie can detect any item as small as a hair pin with human scent. He will support the Yolo County Bomb Squad, conduct sweeps at large events and make appearances at places such as the UC Davis Children's Hospital. The department hopes that beginning in November, Charlie will host nights in the dorms for students missing their pets back home. Officer Charlie's official welcoming event will take place on Nov. 4, from 11 a.m. to 1 p.m.
"We'll be there from a safety standpoint, but then also stick around to interact with the campus community," said Officer Kevin Skaife, a UC Davis alumnus.
Additionally, the UCDPD is revamping its Volunteers in Police Service program. Although VIPS has existed for just under two years, the department is granting the volunteers enhanced responsibilities, such as collaborating with Aggie Host. UC Davis students in good standing may receive up to two units of credit per quarter depending on the amount of hours worked.
"They help with anything and everything from assisting the front desk, [helping with] evidence and riding along with officers," Holguin said. "This is an opportunity for students interested in public service or law enforcement to work at a smaller agency and get one-on-one time with officers."
Last Wednesday, Oct. 15, members of the campus community were invited to attend a lighting walk hosted by campus Utilities and the UCDPD. Participants were led around the campus at night to identify areas significantly deficient in lighting, to further address campus safety.