UC Davis heads to conference championships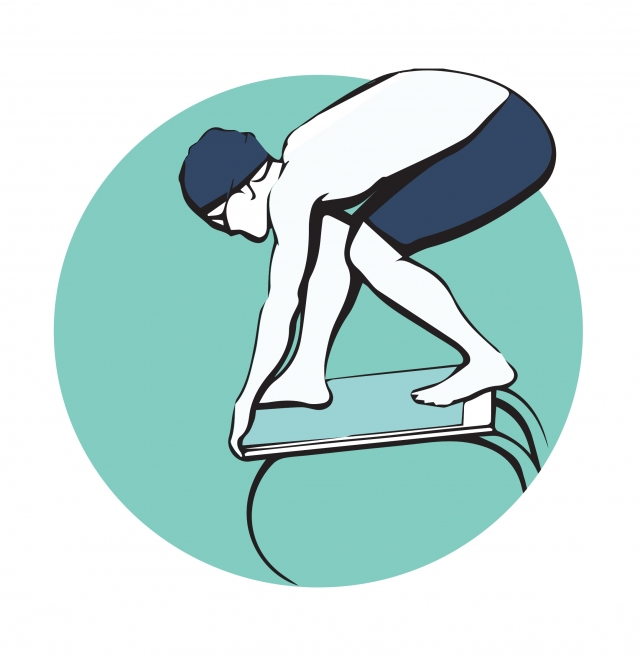 Going 9-0 in 2013-14, the Aggies had the best dual season in school history before moving on to win their second consecutive conference championship in 2014. This season, with a 5-2 record, UC Davis heads towards a third straight victory that is well within their grasp.
The UC Davis Women's Swimming and Diving Team will be competing at the Mountain Pacific Sports Federation Championships from Feb. 18-21 against seven other teams. The Aggies have a lot to live up to, as they have won the title three times in the past four years, upset only by BYU in 2012.
The swim team will go to Monterey Park at East Los Angeles College, while the diving team will compete at the Rose Bowl Aquatics Center in Pasadena, Calif.
The MPSF Championships act as the conference finale before the NCAA's, and brings along with it a sense of importance as the season comes to a close.
"The goal is always just to be the best you can be at conference," said senior swimmer Samantha Shellem. "Just trust in your training and trust that you've done all of the work, and it's going to pay off."
And done the work she has. Shellem has been awarded the MPSF/Turbo Female Athlete of the Week twice this year, which leaves her with a career-long collection of five such honors.
Hot off a meet against Pacific on Jan. 31, Shellem garnered three first-place finishes, in the 100 free (51.73), the 200 free (1:50.89) and the 200 individual medley (1:45.20) as well as contributed to the 200 medley relay win (1:45.20). Her achievements place her in prime position to be a formidable force in the pool come race day.
"I just want to finish up my last year swimming strong and represent my team well and my teammates and have fun doing it," said Shellem.
Sophomore Hilvy Cheung and senior Hilary Hunt were the two other Aggies to receive the MPSF/Turbo Female Athlete of the Week, with two and one this season, respectively.
Undefeated in the 200 butterfly this season, Cheung holds school records in the 100 and 200 fly with times of 53.55 and 1:57.50.
"Your times don't matter," said Cheung despite her impressive results. "It's all about beating the next person to score points."
The swim team knows that it is going to be a challenging meet, but the drive to succeed is there. "It's going to come down to who gets their hand on the wall first," said Shellem.
Situated in Pasadena for the duration of the conference, the diving team will have their own battle to win. But they bring with them a determination and eagerness that will be hard to match in the coming championship.
"Hawaii is definitely bringing a few really great girls," said junior diver Audrey DeNeffe, who holds the Aggie record in three events: the 1-meter, 3-meter and platform. "They're definitely our biggest competitor diving-wise… so it's always fun to compete against them and to look up to them."
DeNeffe and junior Lucy Lafranchise both qualified in the 1 and 3-meter events for the NCAA Zone "E" Diving Championships on Mar. 9-11. This is a first for DeNeffe, and the third time Lafranchise has qualified. With a minimum qualifying score of 265.00 on the 1-meter and 280.00 on the 3-meter, Lafranchise received respective scores of 275.85 and 282.45 while DeNeffe dove her way to 278.55 and 296.85, easily clearing herself for the Zone.
A goal for the diving team was to "improve enough to bring six girls [to conference]," said DeNeffe. Last year the team was only able to field four divers for competition, but they were able to realize their year-long effort.
In the end, it comes down to keeping a calm and relaxed composure. "I hope that I trust my training and have a good time," said DeNeffe. "That's all that matters."
The scores will reveal themselves over the next few days, but the UC Davis Swimming and Diving team looks strong going into the MPSF Championships.