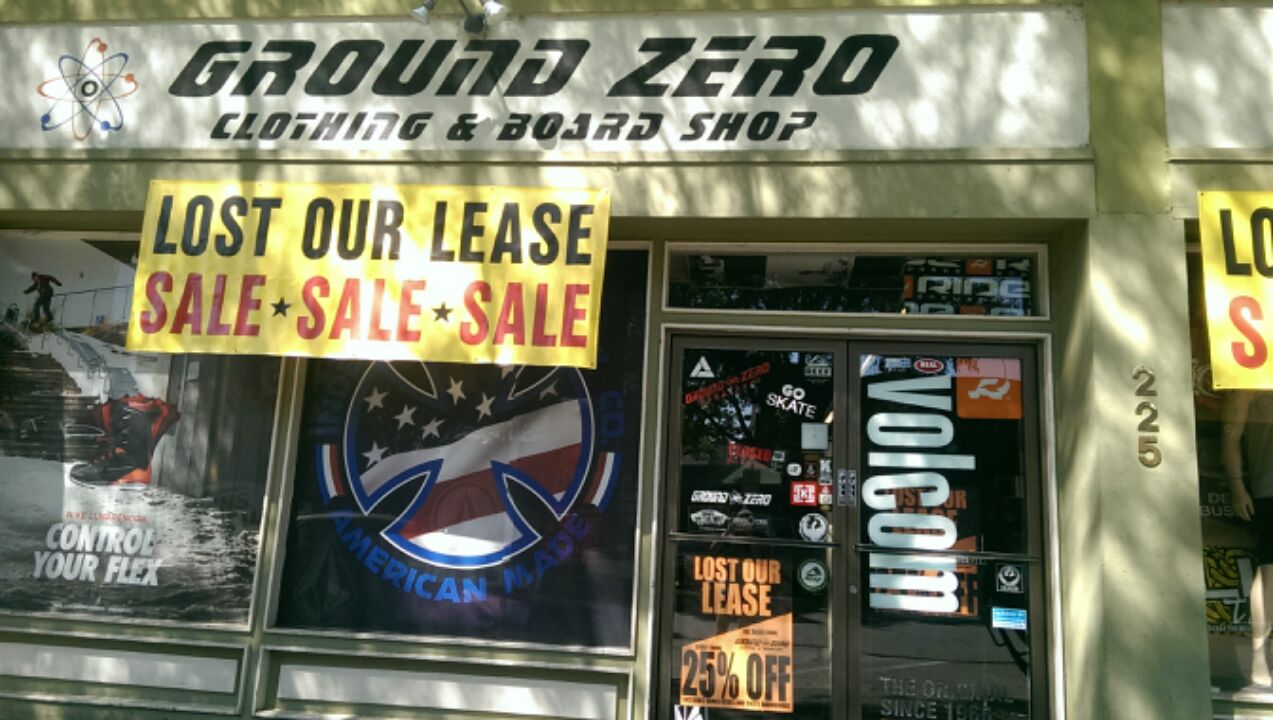 Downtown sees increase in restaurants, decrease in retail

After 18 years of business in downtown Davis, Ground Zero ski shop will be closing its doors on June 28. Ground Zero's lease contract was up for renewal and according to Executive Vice President of Ground Zero, Brendan Mohr, their landlord doesn't believe that the business can handle the rent increase because they are a retail business as opposed to a restaurant.
Mohr said that over the last few years he's observed a large increase in restaurants moving into the downtown Davis business core, and an exodus of retail businesses. Mohr attributed this to the fact that people tend to leave downtown Davis to do their shopping. He identified Target as an example, among others, as the kind of retail store that draws people out of the downtown area for shopping.
"Although it doesn't affect us directly, it takes people away from the business core of Davis," Mohr said.
Mohr said that he understands why retail isn't as attractive as a restaurant for a long-term tenant from a landlord's perspective. He said restaurants are more able to handle the high-leasing rates of downtown Davis. This year several new restaurants such as Blaze, Firehouse Subs and Shabu Shabu Extreme have all opened in Davis within a span of a month.
"For the health of the commerce community and the general public, it is important to focus on what's most popular," Mohr said.
Stephen Jaycox, chief marketing officer and design director for the Davis Commons said that he feels the businesses within the Davis Commons have been stable because they have maintained relevance within the community.
Jaycox said that one of the reasons some businesses haven't lasted in the Davis Commons was because businesses over time lost sync with the consumer base.
"Some were very very specific operations like [The] Melt, where it looked like the brand needed to respond to the shifts in consumer taste," Jaycox said.
The Melt closed its doors in February. Although Jaycox could not disclose what business will be going into the space that The Melt most recently occupied, he did say it would likely be a culinary experience as it is located next to the outdoor tables and chairs that line the walkway in front of the Davis Commons storefronts.
Ground Zero will maintain their original Natomas location, but Mohr said they've enjoyed being part of the Davis community.
"I strongly urge people to support their community because it does come back to them," Mohr said of supporting local business.
Graphic by Jennifer Wu.