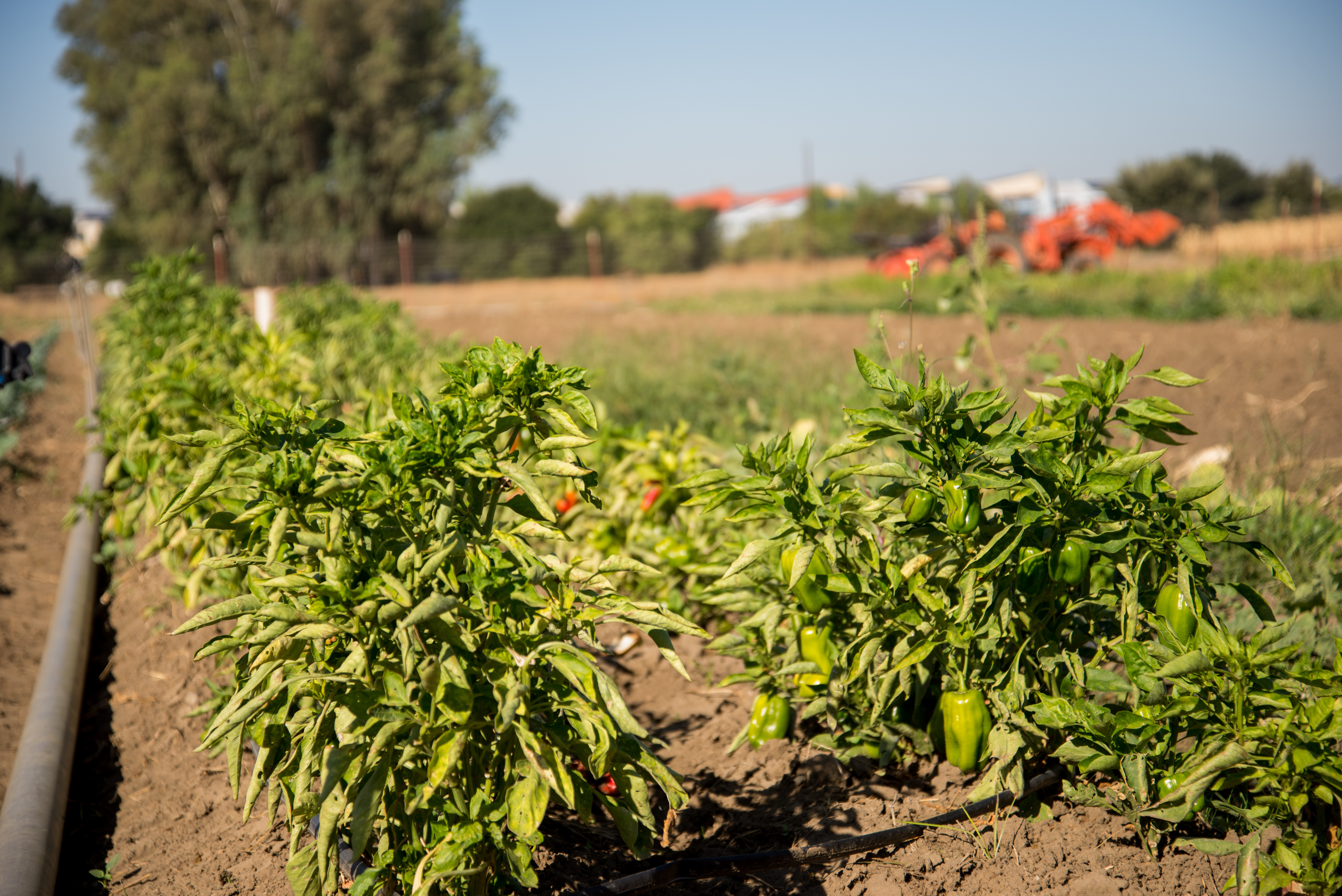 Local couple recognized for providing food bank with fresh produce
Local farmers Jim and Deborah Durst were the recent recipients of the Yolo County Hunger Action Hero Award, which recognizes hunger relief work in the county.
The Dursts, honored for their efforts fighting food insecurity from their farm in Esparto, CA, were presented with the award by District Supervisor Don Saylor. Their work includes leading the Shared Harvest Initiative, a project that seeks to increase the amount of fresh produce on food bank shelves by encouraging Yolo County farmers to allocate a portion of their harvests for donation.
"We're very fortunate to be in this area — it's a great agricultural area," said Jim Durst, who also serves on the board of directors for the Yolo County Food Bank. "We produce a multitude of different kinds of crops in this ecosphere between Sacramento and Yolo County and Solano. We're trying to get more farmers involved in donating fresh foods or dry foods too […] so the food bank doesn't have to rely upon government commodities or leftovers from supermarkets."
The Yolo County Food Bank (YCFB) currently has fresh produce distribution sites in Woodland, Davis and West Sacramento. YCFB distributes four million pounds of food to over 40,000 individuals annually. The Dursts recognize the need for healthy food options in local food banks and decided to act.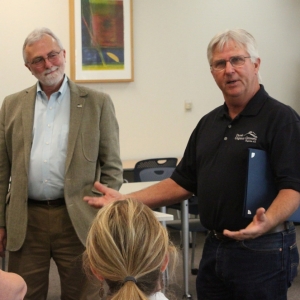 "[YCFB] can actually give away great food, nutritious food […] we don't want this image of the food bank to be Cheerios and Fruit Loops. We want it to be potatoes and carrots and melons and tomatoes and fresh vegetables," Jim Durst said.
Erika Maria Hapa, a fourth-year human development major and UC Davis Food Pantry unit director, also spoke about the need for food bank programs in the community.
"It's just really important that we have these places that really try to eradicate hunger. We're just trying to make sure [people] aren't skipping out on meals," Hapa said.
Kevin Sanchez, executive director of YCFB, actively works with the Dursts and discussed food insecurity in Yolo County, where one in four children lives in poverty.
"The need is tremendous," Sanchez said. "There are so many people who are hungry in this county and our food bank has moved toward healthier food offerings and fresh produce. When you think of the statistics […] [they're] astounding. It's what drives us to create these types of programs that benefit children directly."
In the future, the Dursts and YCFB will continue to supply quality food to those in need.
"[The Dursts] have big hearts and a tremendous spirit. They're just a joy to be with and to have affiliated with us," Sanchez said. "It's truly an honor to have them as part of our organization."
For more information about the Yolo County Food Bank and how to get involved, visit www.yolofoodbank.org.