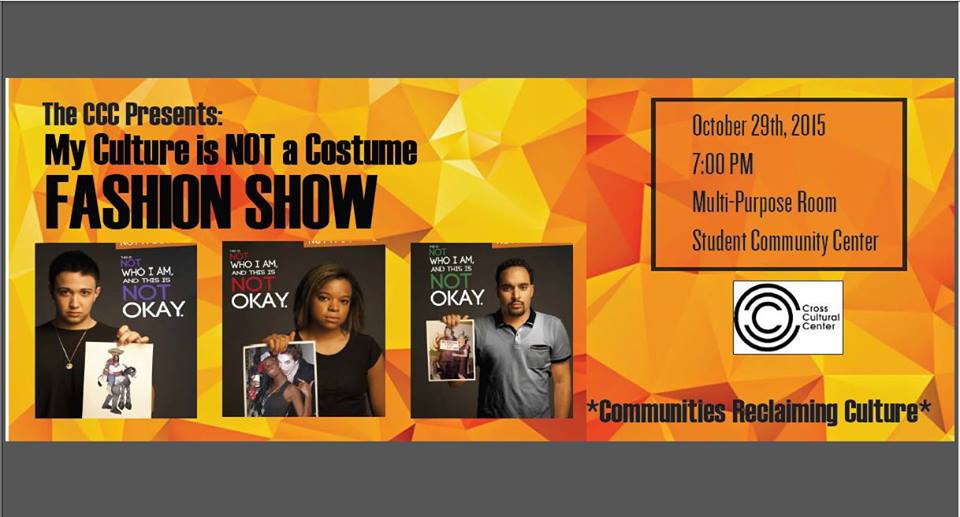 Cross Cultural Center to present fashion show
Between choosing a Halloween costume, juggling midterms and attempting to try every pumpkin-flavored item on the shelf, October can be a busy month for a UC Davis student. However, no matter how you celebrate the month of October, it is crucial to do so with respect toward different cultures.
As a response to the culturally insensitive outfits that some people choose to wear for Halloween, the Cross Cultural Center (CCC) is hosting a "My Culture is Not a Costume" fashion show on Friday at 7 p.m.
This event is open and free to all members of the UC Davis community and intends to highlight both traditional and modern fashion from different cultures. The Chicanx, Filipinx, Native American, Southeast Asian, Pacific Islander and the Black Diaspora communities are some of those who plan on taking part in the fashion show.
Elly Oltersdorf, a third-year history major and one of the coordinators of the fashion show, pointed out the importance of being respectful of others' cultural dress.
"People underestimate what it means to feel at home on this campus," Oltersdorf said. "It is easy to paint a picture that we have moved past that, but we do not live in a post-racial society."
Oltersdorf continued to explain how many of the cultural groups whose cultures are appropriated and mocked during the Halloween season have historically been ostracized from the United States. It is difficult for students to feel comfortable in the university because seeing their culture mocked creates an unwelcoming atmosphere.
Erica Perez, a fifth-year community and regional development major and another main coordinator of the fashion show, hopes that this event will be an empowering experience for both those who participate and those who attend.
"I want allies [in other communities] to realize that our culture is not a costume. This is especially important on a university campus where you don't see many people who look like you. Why do certain people think that [wearing a culturally insensitive costume] is okay?" Perez said.
If you would like to show your support for the different communities on campus and to celebrate fashions from all over the world, come out to the CCC this Friday.
Omar Abdel-Ghaffar, the third coordinator of the event and third-year political science major, has high hopes for the educational and proactive influence this event will have on the campus community.
"It is important for students who may wear an offensive costume to realize that what they're doing is hurtful to people who share their campus," Abdel-Ghaffar said. "This is someone's history and it can't be simplified and commodified in this way."
The show begins at 7 p.m in the multi-purpose room of the Student Community Center. For more information, please visit the CCC's Facebook event page.