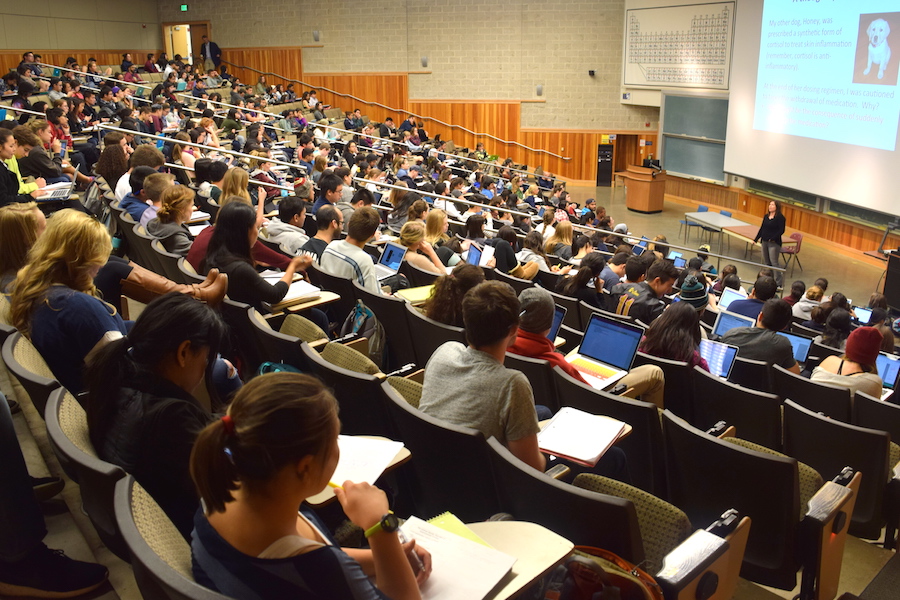 Napolitano plans to expand graduate student enrollment, increase non-resident tuition in addition to massive in-state undergraduate expansion
From Nov. 18 to 20, the UC Board of Regents convened at the UC San Francisco Mission Bay Conference Center to discuss and vote on UC President Janet Napolitano's plan to expand in-state undergraduate enrollment by 10,000 students.
The enrollment would be across all nine UC undergraduate campuses. The first expansion will include an increase of 5,000 in-state undergraduate students by the 2016-2017 school year. The plan also seeks to enroll 2,500 additional in-state undergraduates by the 2017-2018 school year and another 2,500 in-state undergraduates in the 2018-2019 school year, for a total of 10,000 students.
The plan also includes an increase of non-resident tuition by eight percent, with the goal of collecting $68.7 million in new revenue.
"The University of California is committed to ensuring educational opportunity for current and future generations of students," Napolitano said in a public statement. "That imperative is the driving force behind the proposal to increase access for Californians, to sustain that expanded access and to maintain the excellence of what is commonly considered to be the best research university in the world."
The UC is also requesting an additional $6 million in state funding to enroll 600 more graduate students by the 2016-2017 school year, and will seek to continue increasing graduate student enrollment at a proportionate rate to the undergraduate increases for the following two years.
On Nov. 19, the Committees on Finance and Long Range Planning gave preliminary approval to Napolitano's enrollment plan as part of their consideration of the university's proposed operating budget for the 2016-2017.
The increase in California undergraduates is made possible by a state budget allocation of $25 million, with an additional $25 million provided by the university.
Nathan Brostrom, the UC system's chief financial officer, said in a public statement that the UC's efforts in growth are due to its commitment to the California Master Plan for Higher Education, a plan that sets a coherent system for postsecondary education, defining specific roles for the UC schools, the California state colleges, California State Universities and the California Community Colleges system.
"The history of the UC shows it has consistently added students in order to meet the Master Plan and make sure that there is access at UC campuses for students that are qualified," Brostrom said.
Under this plan, California residents in the top 12.5 percent of their graduating class in terms of academic standing are guaranteed a spot at a UC school.
Jesse Wong, a third-year psychology major, expressed her negative feelings toward the plan, stating that she does not think it is a very good move on behalf of the UC system.
"It's more detrimental than beneficial," Wong said. "As a third-year, I've noticed it's been difficult for me and my transfer peers to get classes at this point in time. If we accept even more students, it isn't fair to the current students who have been working so hard to get the classes they need and are being held back by this huge influx of students. And it isn't fair to the freshmen if they can't get the classes they need because of overpopulation."
Video footage from the meeting as well as a full agenda can be found online.
Written by: Demi Caceres – campus@theaggie.org