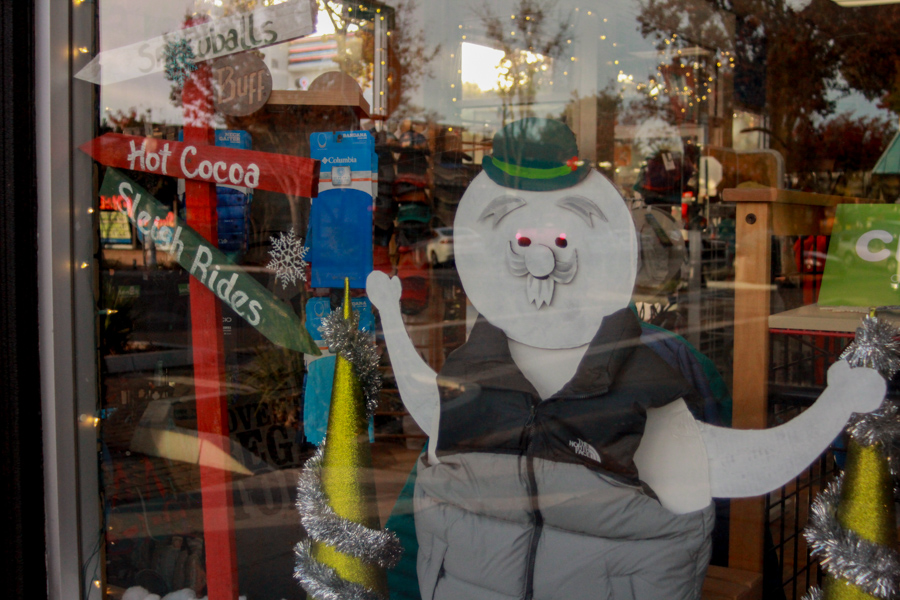 Downtown Davis stores prepare for fourth annual window decorating contest.
The winners of the 4th Annual Davis Downtown Window Decorating Contest, which began on Nov. 27, will be announced during the week of Dec. 13. With 28 downtown stores competing, the competition is heating up for this Davis tradition.
"We have three place winners this year: the first place winner gets $250 in downtown gift cards, the second place winner gets $125 in gift cards and third place is $75. We also have the People's Choice Award and that's going to be a $100 reward. The People's Choice Award is where the general public can go take a look at the windows and vote online for their favorite window. We also have the Director's award which is $100," said Stewart Savage, executive director of Davis Downtown Business Association, which runs the competition.
In its four-year history, Savage emphasizes that retailers have been overwhelmingly positive toward the program. A steady stream of around 30 retailers continue to participate year after year, many of whom are repeats.
"We participated last year and the year before. We don't [know what our design will be yet] but we're going brainstorm it this afternoon and come up with something, but it will probably be something music related," said Paul Wilbur, manager at Armadillo Music.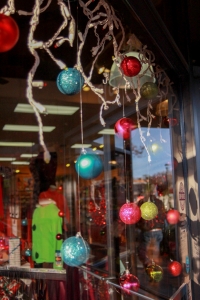 Though Armadillo Music has never won the competition before, Wilbur highlighted another motivation for embracing this Davis tradition.
"It's just to get downtown businesses to participate more in the holiday, be a part of what's going on holiday-wise," Wilbur said. "There [are] a lot of businesses that don't get into the holiday spirit, so to speak, and we want all the businesses to participate and be active in making downtown festive for the holiday."
Newcomers are also welcome in the competition and Christine Blackman, CEO of the Davis Chamber of Commerce, has decided to support their partner organization, Davis Downtown Business Organization, by signing up for the contest.
"As far as I know, this was the first year that we've participated. Obviously as a local business organization we do want to focus our community on the importance of shopping locally and what it does for the local economy," Blackman said. "We focused [our window decoration] on shopping locally. We have kind of a holiday tree, fireplace theme with milk and cookies and essentially the statement of having a holly-jolly holiday while shopping small in Davis."
With all these participants, enticing more of Davis residents to shop and relax in downtown is a key factor in businesses' desire to decorate their shop windows. In doing so, they are creating a more festive environment for Christmas shoppers to be taken in by the holiday season.
"What we wanted to do is just bring some life and festivities to Downtown. Festivities make it a more enjoyable place to hang out during the holidays, eat at restaurants [and] shop," Savage said.
While Davis residents wait for the contest results to be announced, they can look forward to an increasingly holiday spirited Downtown for the winter season.
Written By: JUNO BHARDWAJ-SHAH – city@theaggie.org