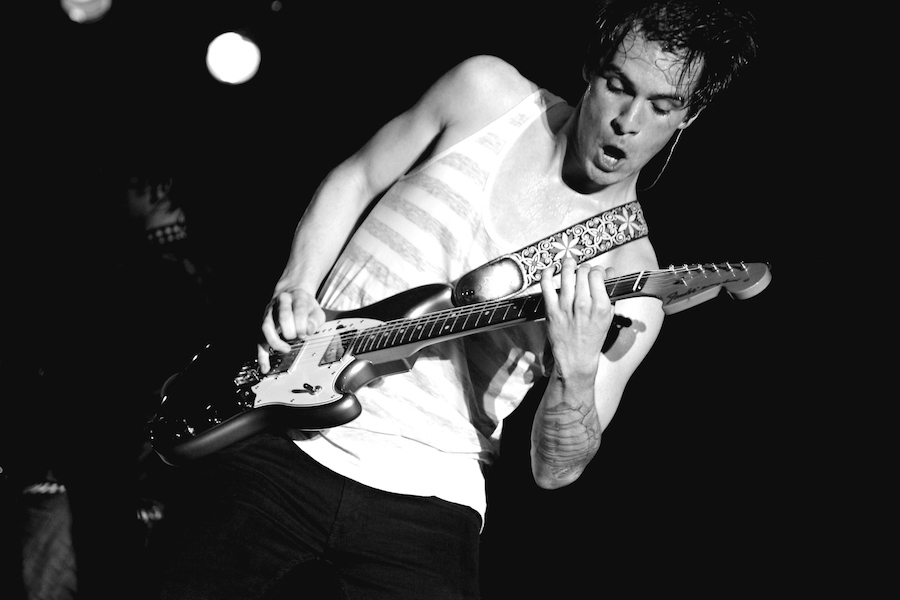 Brendon Urie's new album has hits and soon-to-be fan favorites
Panic! At the Disco (P!ATD) released its fifth album on Jan. 15, marking a glorious return to the sounds of 2005's A Fever You Can't Sweat Out, with added panache. Brendon Urie, the group's frontman, recorded the entire album as the only remaining member of the band. This release is a celebration of Urie's own brand of cabaret-esque emo glam, and the entire album listens like a Broadway Circus, if there ever was such a thing.
The chanting chorus of "Victorious" kicks off the album with a bang, proclaiming, "Tonight we are victorious / Champagne pouring over us / All my friends were glorious." While the lyrics could easily come off as a cheesy attempt at Top 40 pop, Urie's vocals and the synth notes in the background turn it into a sure party anthem.
Track two, entitled "Don't Threaten Me With a Good Time," samples the well-known song,­ "Rock Lobster," from The B-52's self-titled 1979 album. This unexpected sampling is indicative of Death of a Bachelor's genre-bending quality. Urie manages to blend the band's original brand of emo rock with touches of new-wave pop as well as some notable jazz influences.
"Emperor's New Clothes" is the fourth track of the album and is as magnificent and catchy as P!ATD's earlier work. Their line up has been in flux since the creation of the band, with Urie the only remaining member. With this album, he has finally moved beyond the stress of replacing members; this song is his powerful celebration of independence. Urie sings, "Welcome to the end of eras / Ice has melted back to life / Done my time and served my sentence." Urie is finally his own emperor, and the album is better for it.
"Death of a Bachelor," the album's title track, is smooth and velvety. Urie's vocals are accompanied by a sweet but subtle bass line. He somehow weaves Sinatra-esque vocals over a sensual and modern rhythm section. The song seems to be inspired by Urie's recent marriage and offers a tender message: "How could I ask for more? / A lifetime of laughter / At the expense of a bachelor." The track feels definitively Urie. It is new, it is different and it all meshes extremely well.
The second half of the album gets nostalgic. "Golden Days" and "House of Memories" are both songs about growing older and looking back on better times. Though "Golden Days" listens more like an appreciative tribute to youth, "House of Memories" drips with danger and focuses on past lovers. The two tracks complement each other and attest to Urie's unique ability to make what could be tired lyrical content sound fresh and radio-ready.
The album's finale, "Impossible Year," is another Sinatra-inspired number with slow-rolling piano and lamenting vocals. The song feels melancholy and ends the collection on an underwhelming note, with lines like "There's no sunshine / This Impossible Year/ Only black days and sky gray / and clouds full of fear." The last track gives a different impression from the rest of the album, so beware. Don't let it leave you with the wrong vibe — the album is lively, triumphant and a true listening pleasure.
Panic! At the Disco is back with Brendon Urie in his rightful place-at the helm. Death of a Bachelor is an excellent release, filled with soon-to-be hits and fan favorites. Withholding the odd addition of "Impossible Year," the only legitimate complaint about this album is that it is only 11 songs.
Written by: Sara Williams – arts@theaggie.org