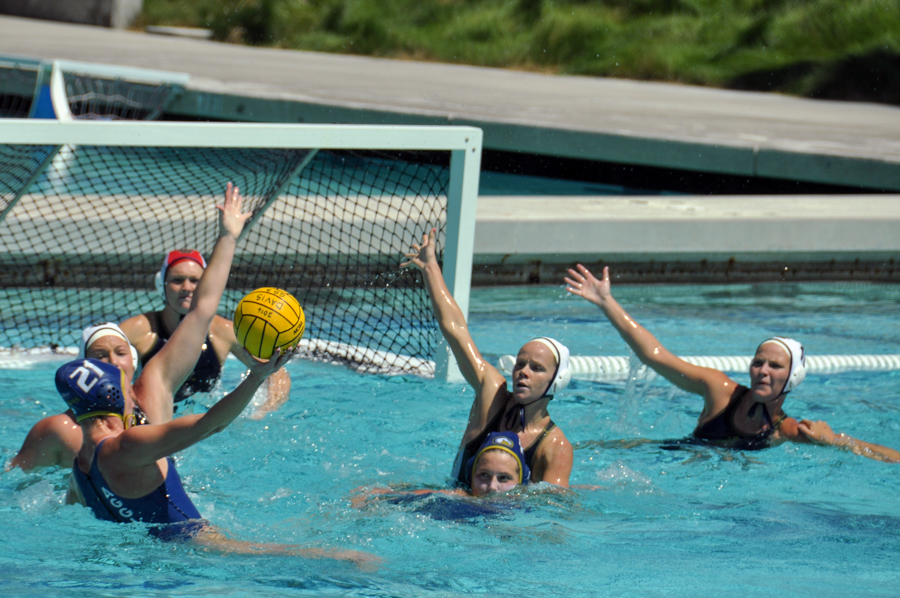 UC Davis women's water polo team defeats UC Irvine 6-4
The joyous air of Picnic Day over campus was surely present at the Schaal Aquatics Center this past Saturday, April 16, as the UC Davis women's water polo team took down UC Irvine 6-4.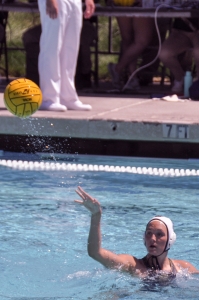 The tie in the first quarter would lead any spectator at the event to think that the Aggies were going to face a tough matchup, and they did. UC Davis went on to tie the Anteaters four times throughout the game.
Freshman utility Annie Kutt made a tremendous impression on head coach Jamey Wright early on in the game.
"Kutt gets a start in the game, takes the first shot, scores it; it just got us going," Wright said. "It was just really really really impressive today."
However, Kutt was not the sole star of the game. Six Aggies, including junior utility Bryn Lutz, junior center Carla Tocchini, sophomore center Greta Kohlmoos, freshman center McKenna Hauss and junior utility Hannah Harvey, all shared the pride of scoring against the, now, 3-2 Big West Conference team.
Yet, there was still one player who made the biggest impact on the turnout of the game. Senior goalkeeper Haley Cameron led the Aggies by managing to save 10 total shots on goal, despite the Anteaters' great strength and precision behind each attempt.
The water polo team had to work hard to get the ball in UC Irvine's net, making the goal scoring especially noteworthy throughout the entire game.
"Both goalies were on today," Wright said. "Both goalies played great today and we just had to keep taking our shots and eventually they are going to go in."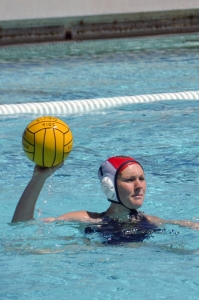 Wright was right. UC Davis kept pressuring the goal, causing UC Irvine's Mackenzie Milham to foul a dark cap with seven seconds left in the game. Tocchini took this opportunity to take a shot from outside, hitting the top of the goal post to splash down, skidding the ball against the unsteady water's surface to score the final point of the game and secure the win.
"Our focus to begin the game was much, much better," Wright said. "The last time we played Irvine, we played them at 8 a.m. and our heads were not in it […] This game was a very tough conference game from the get go."
The UC Davis women's water polo team finishes 2-3 in the Big West Conference and advances their overall record to 17-11 following their final game of the season a day later against Cal State Monterey Bay. The team honored their seven seniors and dominated the Otters, heading into the Big West Conference championship with a confidence boosting 18-1 win.