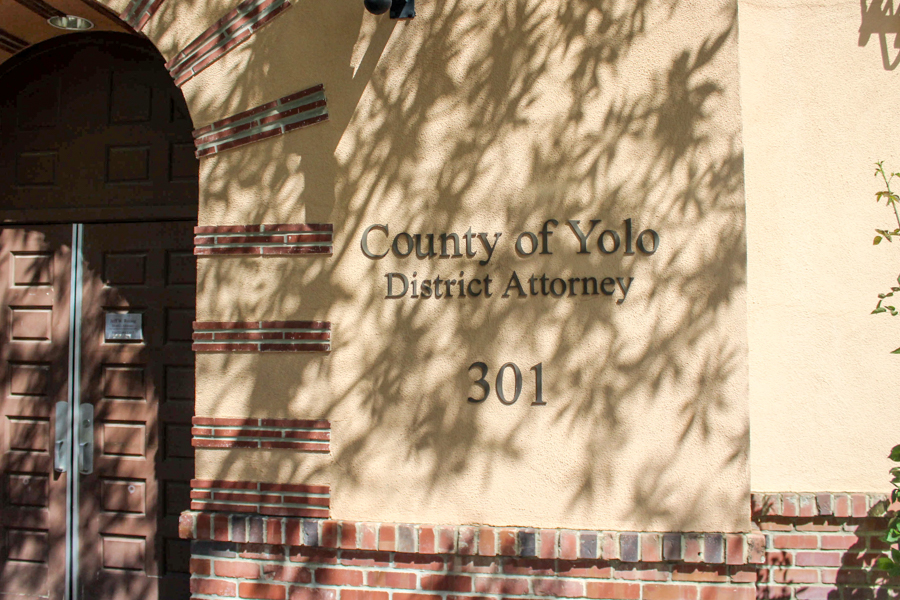 Training reduces effects of implicit bias in prosecution
On March 31, the Yolo County District Attorney's Office, in conjunction with the Museum of Tolerance, trained prosecutors about the role of implicit bias in prosecution.
District attorney Jeff Reisig was inspired to bring the training to Yolo County after attending the 10th annual National Prosecution Summit at the White House in November 2015. Speakers at the White House event discussed methods for reducing implicit bias in prosecution nationwide.
"The very first step in addressing implicit bias is just to be aware of it, and that's what this training was designed to do," Reisig said.
The museum has a Tools for Tolerance professional development program used for training law enforcement professionals in the areas of racial bias, cultural diversity, racial profiling and other social justice issues.The Museum of Tolerance sent representatives from its location in Los Angeles to present a course on implicit bias and its unique role in prosecution to the Yolo County District Attorney's Office.
Reisig also said that the information in the presentation was new to most of the attendants and the response from staff after the training was very positive.
"Implicit bias recognizes that bias can happen at an automatic level. We are sometimes aware that we prefer chocolate over apples, but other times we are not aware of our biases. We pick them up and internalize them, but we can be unaware that we have them and not actually endorse them," said Dr. Alison Ledgerwood, an associate professor in the UC Davis Department of Psychology.
Dr. Cynthia Pickett, who is also an associate professor in the UC Davis Department of Psychology and the director of the department's Self and Social Identity Lab, explained that implicit bias can be prevalent in criminal justice decisions.
"There was a study that was done where [researchers] showed all the facts as the same, but used two different names, John Garner and Juan Garcia. When the person was given the Hispanic name, the subjects were more likely to be judged as guilty," Dr. Pickett said.
Dr. Pickett explains that such experiments can control other information in a way that proves systemic implicit bias, but proving that implicit bias has been a factor in any individual case is very challenging. However, the training tried to remedy this by informing prosecutors of biases they may hold.
"Prosecutors expressed to us that they appreciated the importance of the topic and how it relates to what prosecutors do, ranging from whether to even charge a case or make a plea bargain," Reisig said.
Written By: CAROLINE STAUDENRAUS – city@theaggie.org