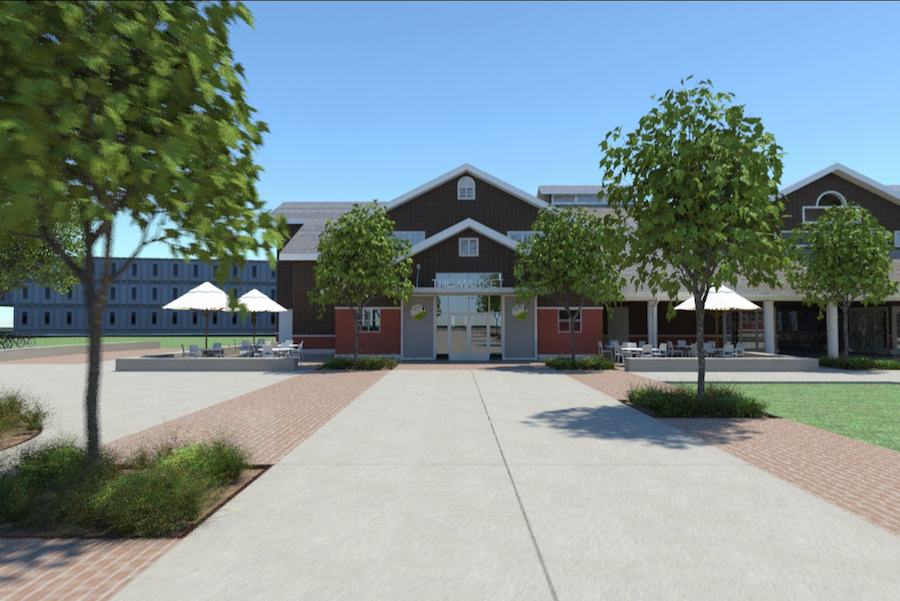 Convenience store, sandwich bar, pizza location to be built alongside additional space and seating for food trucks
On May 2, construction began on portions of the South Silo to make room for a new convenience store, a location to buy made-to-order sandwiches and a place to purchase pizza. Additionally, a "Food Truck Row" will be built alongside the Bike Barn that will provide additional space and seating for food trucks and their patrons.
The main Silo building, one of the oldest buildings on campus, will not be changed by this project.
"Nothing in the main Silo building is being touched," said Mike Sheehan, director of Facilities Services in Student Housing, in an email interview. "This project is repurposing first-floor space in the South Silo. That space previously housed the Student Disability Center, which moved to a new location, and a UC Davis Stores location, which was taken offline."
Sheehan further explained that the hired contractor is DG Granade Inc. from El Dorado County. Funding for the $5.2-million project is coming from three departments: Student Housing, Campus Recreation and Unions and Student Affairs.
To determine what the South Silo should be turned into, students were consulted in 2012.
"There was a market survey put on by Sodexo back in 2012 that canvassed campus and there was a lot of input on what kind of food desires were requested at that time over there [at the Silo location]," said Kraig Brady, director of hospitality and dining services for Student Housing. "If you think about the North Silo, there is an existing C-Store already in there, so that is hugely successful and that was obviously something to expand upon."
The other main draw of the construction project is the "Food Truck Row." This area is set to include space for four food trucks and a covered seating area.
"With the renovation process, we are going to deploy a food truck structure that will house four trucks near the [current] Star Ginger and the Halal truck locations," Brady said. "With the revamp of that space, we will provide much more seating. I believe it is even covered seating with a metal structure awning. It will allow us more flexibility of space [and] will expand cuisine styles and choices."
For Radai Mashriqi, co-owner of Fusion Fresh Café and Shah's Halal Food, the changes to the food truck area are beneficial and he looks forward to them.
"It's great for the students," Mashriqi said. "I have been to the Silo and that location tends to be extremely busy. The ability for students to come out and have another location to sit, it draws other students from other areas in. [Having the awning] will be really fantastic because during rainy weather they can sit under there. I think it's a win-win, not just for UC Davis, but for the students as well because now they will have a better dining experience."
The new locations will also be managed by Sodexo, the company that currently manages most of the dining locations on campus. Sodexo has been interested in input from food truck owners like Mashriqi.
"We know that Sodexo and UC Davis have approached us and said, 'This is what we're doing, if you have any disagreements, then we are happy to look at your requests,'" Mashriqi said.
The timeframe for the construction places completion around the middle of Spring Quarter 2017.
"The contractor was given the notice to proceed for interior work on May 2," Sheehan said. "They will begin exterior work on the courtyard and roof after the Spring Quarter ends. The goal is to have exterior work and roof work completed this summer. The entire project is scheduled for completion by March 2017."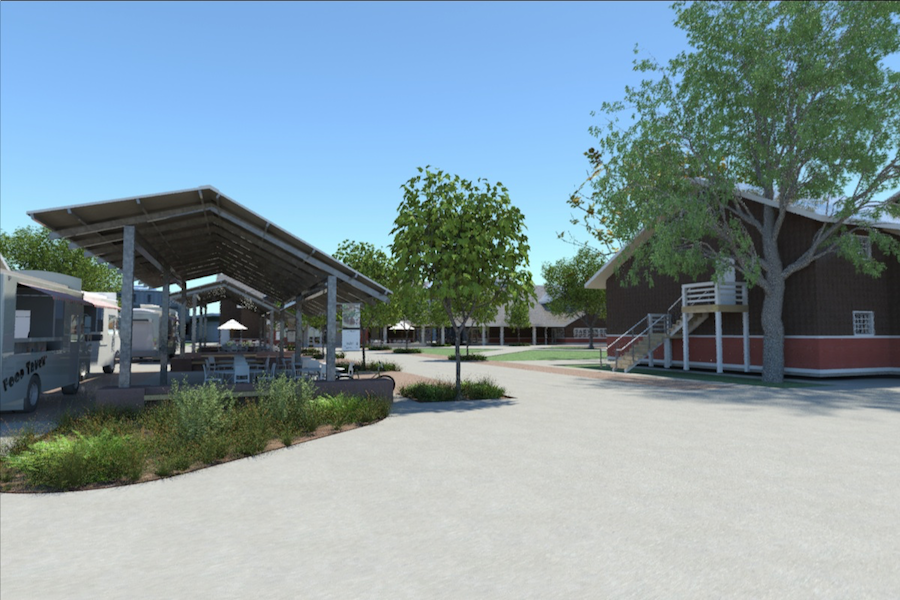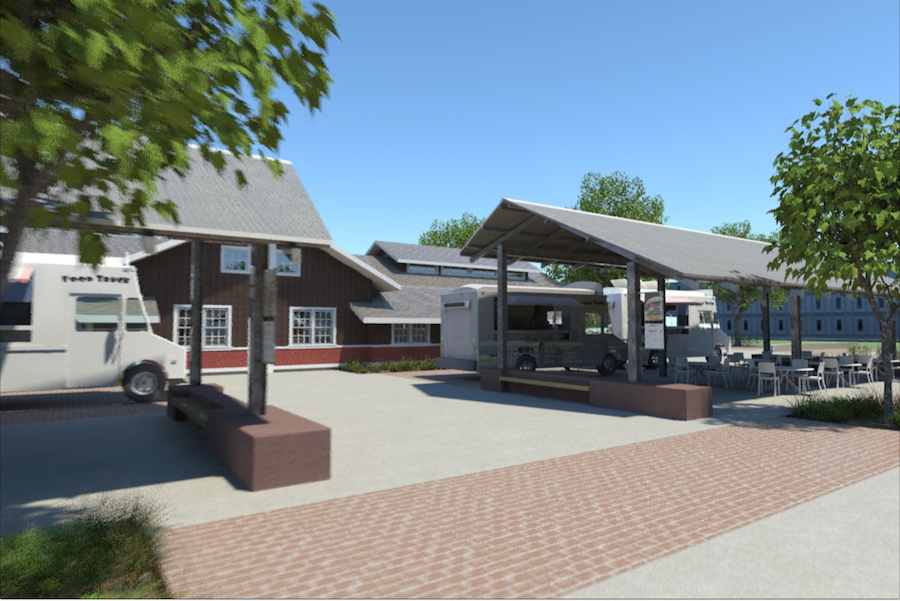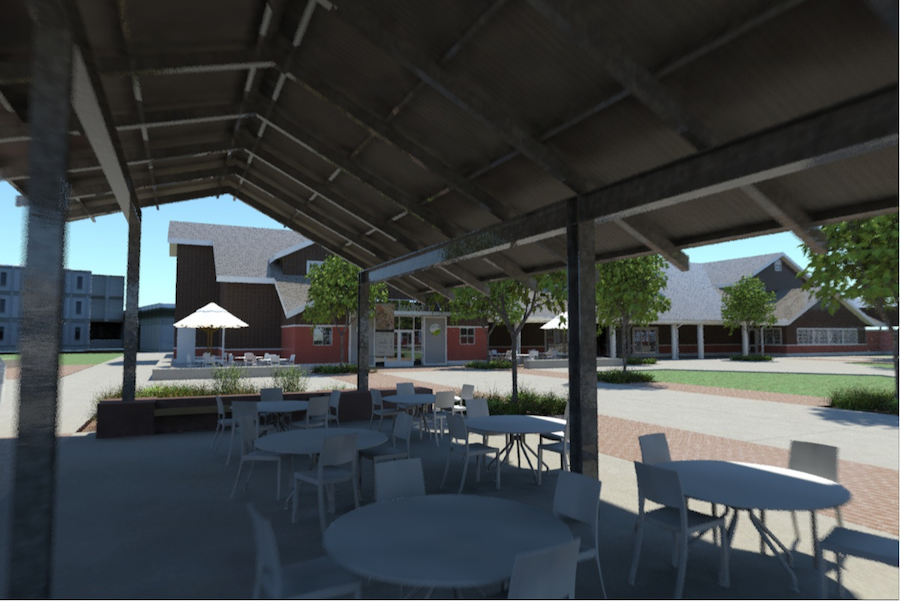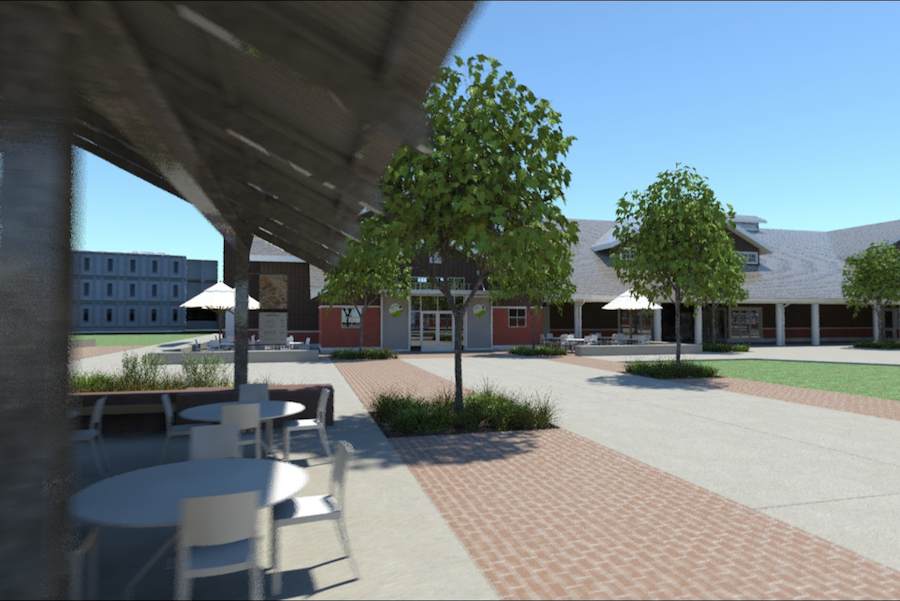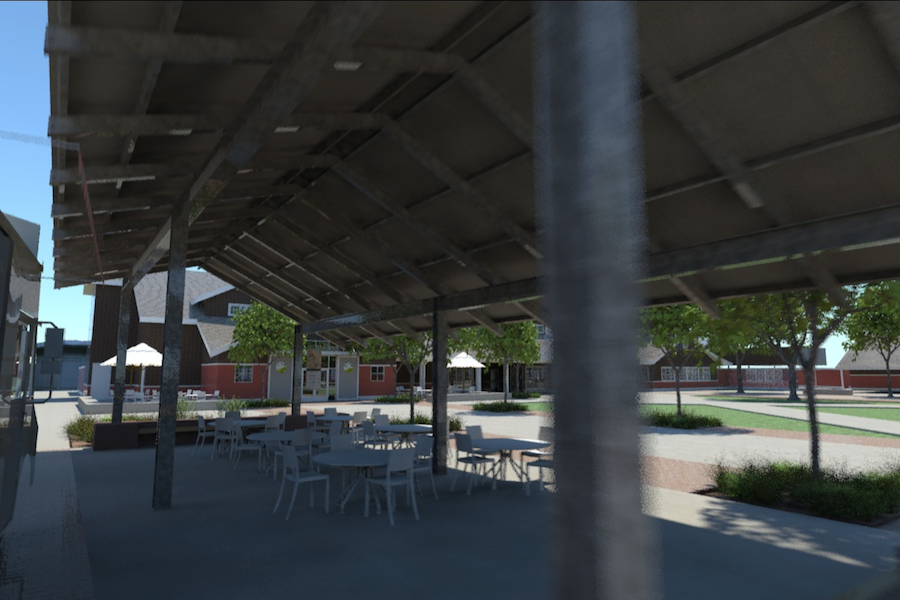 Written by: Kenton Goldsby – campus@theaggie.org