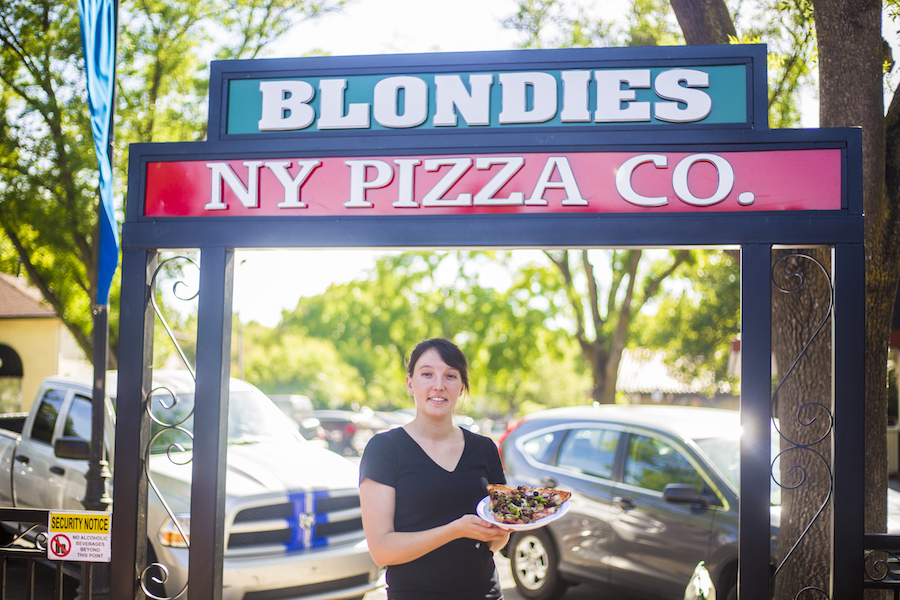 A Review of Blondie's
Pizza is a staple food in the college diet and yet, for a college town, the Davis area has a surprisingly poor selection of pizza places. There's Woodstock's, which is amazing if you're willing to pay for it; Village, if eating thin crust pizza on a patio is your thing; and Costco, if you've got a membership and are willing to drive to Woodland. They're all good for certain aspects, but there's no one place with good pizza, prices for a college student budget and a place you'll actually want to hang out at on a Friday night.
To test if Blondie's would be good place for college students, I got my friends together and we went downtown to get some pizza and hang out on a Friday night. The hardest part of getting pizza with my friends is that we can never agree on toppings, but thankfully Blondie's has pizza by the slice for around $5 each and we were able to get our own. They're also open for late night, serving pizza until 2 am from Thursday to Saturday.
Five bucks a slice might seem a tad expensive, especially if you're looking for a filling meal. But the slices at Blondie's are ridiculously huge. Imagine a typical, oval-shaped plate at a restaurant. Now imagine a slice of pizza so big that all three corners hang off the edges of the plate. That's a slice at Blondie's. They're huge.
We tried the meat combo, the artichoke delight and the Hawaiian. The meat combo was the best meat pizza I've ever had. Any carnivore would love it. It comes with tons of meat: salami, sausage, pepperoni, ham, bacon and meatballs. The pepperoni, salami and sausage are all well-seasoned and have a bit of spice that give it lots of flavor. It's also not too salty, which always seems to be a problem with pizzas that have a lot of meats on them. The artichoke delight was an absolute delight; it has a white sauce base and big chunks of chicken and bacon, yet these hearty flavors don't overpower the delicate taste of the artichoke. And the Hawaiian pizza was delicious, like Hawaiian pizza always is — the perfect blend of salty Canadian bacon and sweet pineapple. Overall, the slices weren't the best pizza I've ever had, but they were all flavorful and filling and definitely worth the price.
Blondie's is also a really versatile place. They have a nice outdoor patio and swanky interior room that would be the perfect place to bring the 'rents when they're in town; there's also another room with a bar and some arcade games like skee ball, basketball, pinball, and shooting games. Watch out though, the basketball machine on the right is definitely rigged — there's no way I actually lost.
Overall, Blondie's is a fantastic place to go hang out on a weekend night. The pizza is great for the price and really filling, and it's a great atmosphere to hang out with friends. Blondie's pizza is located in downtown Davis at 330 G St. Visit their website for more information and to view their online menu.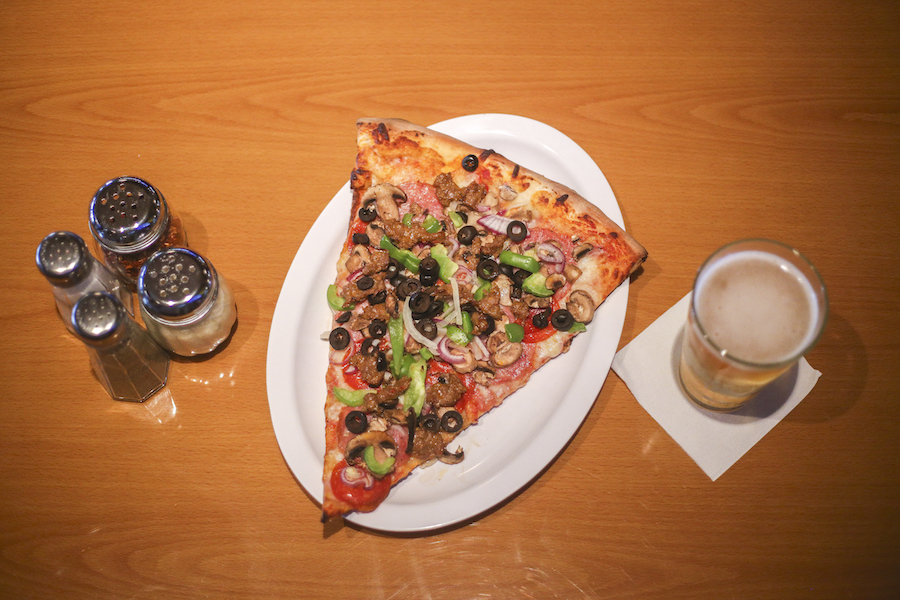 WRITTEN BY: Sofie Bates — arts@theaggie.org