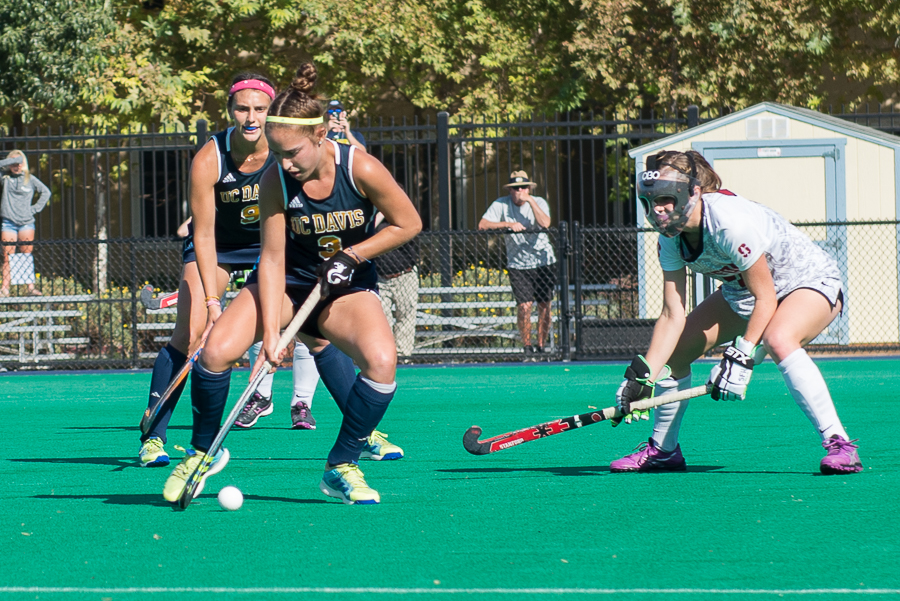 The Aggies break two new school records in big win, look forward to finishing their season strong
The UC Davis Aggies women's field hockey team was able to produce a dominating win over LIU Brooklyn on Sept. 25, defeating their opponent by an impressive 10-0 margin. Not only did the Aggies top their team record of the largest margin of victory and the biggest margin in a shutout (previously nine goals), but their impressive defense also did not allow their opponent to take a shot the entire game.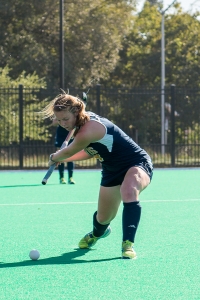 During the game, freshman forward Kathleen Humphries gave a dominating performance that culminated in three goals off of only four shot attempts against LIU Brooklyn. Humphries' performance led her to be named by America East Conference as Rookie of the Week. Humphries became the third Aggie in history to record six points in a single contest.
"I think that was a game that the team has worked really hard for," said head coach Chrissy Kilroe. "It's always nice to break records. The team really came together as far as working together and scoring."
Humphries was proud to contribute to a team that did not let its opponent take one shot the entire match.
"[The game] was definitely a team effort," Humphries said. "The dynamics of this team have changed and I am so fortunate to be playing with these girls. That award wasn't just on me, it was a team effort and I love playing for this team."
Even though this win is beneficial for the Aggies, they are 0-3 in Big West Conference play, but could make a mark for the season overall.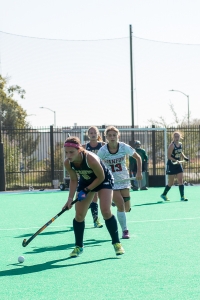 "Going forward, if we can continue to play our system and play our game I think that we are going to compete, and I hope we can come up with some big wins within the conference and the rest of the season," Kilroe said.
In their most recent conference game against Pacific, the Aggies took a tough 3-2 loss.
The Aggies play their next conference game away against Stanford this Friday, Oct. 21, at 6:00 pm. They return to the Aggie Field Hockey Facility on Friday, Oct. 28 at 3 p.m. to face UC Berkeley in their final game of the season.
Written by: Ryan Bugsch  – sports@theaggie.org