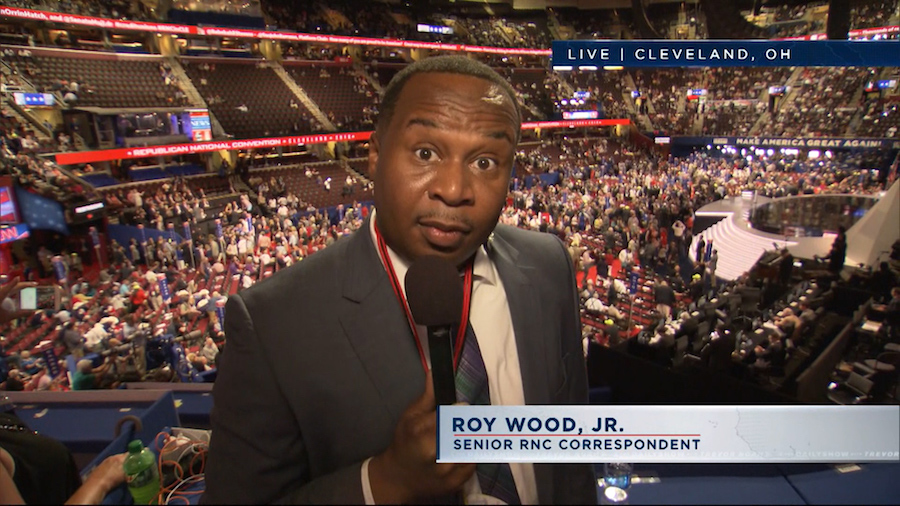 Hasan Minhaj, Roy Wood Jr. discuss upcoming election
What better way to watch the news than with a bit of comedy? The Daily Show uses satire to criticize current affairs, making it a unique "alternative" to watching the news. Of course, while The Daily Show shouldn't substitute your average news channel, it does offer different perspectives to these stories.
With the presidential elections rapidly approaching, the show is bound to have a plethora of political news to share. The California Aggie recently had a chance to join in on a special college conference call with Daily Show correspondents Hasan Minhaj and Roy Wood Jr. about the upcoming election.
The Daily Show frequently discusses mainstream social issues regarding racism and sexism in America, and Minhaj and Wood have an understanding of the magnitude of these problems going on today, especially in light of recent events from the presidential debates.
"I feel like I have the responsibility to make sure I'm doing my job well. I have a wonderful opportunity on this platform to tell stories that I feel like should be told about my race or things that are important to me," Wood said.
However, as with any comedy show, mixing jokes with politics can evoke very mixed audience reactions.
"If someone's offended by anything I do at The Daily Show, that's just what it is. You're talking about issues that matter to people, and issues have a lot of different perspectives and opinions, so there's always going to be someone who disagrees with you," Wood said. "You just go on the Facebook comments on The Daily Show fan page and see tons of disagreeing every single day on videos that have 30 million views — 30 million people thought this was funny but there are 12 comments in there of somebody who said it's 'too this and that.'"
Minhaj also noted that it is important for comedians to recognize institutional power when deciding who to direct their comedy at.
"You can make fun of of institutions and power structures that can take it. These people who hold power over other people, they can take it. So you can punch up at that. I try not to punch down at women, children, minorities — people who are already disenfranchised," Minhaj said.
The Daily Show is funny, but what makes it engaging and relevant is the fact that it condenses news stories for its audience, because let's be honest — the news can often be confusing. And not only can it be complicated, but the recent havoc of the upcoming election is causing people to develop "election fatigue."
If there's one show to keep audiences on their toes and provide a break from feelings of desperation regarding the election, it's probably going to be The Daily Show.
"We're basically comedic sympathizers. We take just really, really complicated esoteric information, and in seven and a half minute acts, we're able to break it down, pepper in really funny stuff and I think that's why people like it. To give the college analogy, we're like funny history professors essentially," Minhaj said. "You can tune into the Daily Show and we could sift through all that stuff and be like 'Hey, did you hear the main things that came out?' and there'll be some jokes along the way so it would feel like less of a chore. That's really what we are."
The Daily Show will be hosting a one hour live special on election night, Nov. 8 at 11 p.m. on Comedy Central.
Written by: Becky Lee — arts@theaggie.org