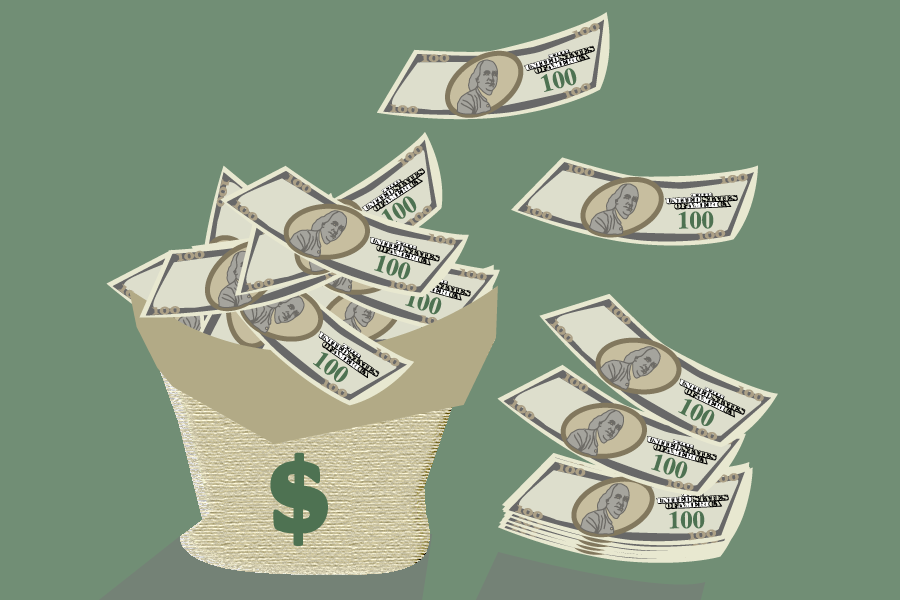 Despite UC support, Clinton loses presidential election to Trump
Individuals from the University of California (UC) system were the largest source of cash from any single organization for 2016 Democratic presidential nominee Hillary Clinton, according to a new study by the Center for Responsive Politics (CRP). Despite failing to secure the presidency, Clinton's campaign outspent Republican nominee Donald Trump's by more than $300 million.
"The money came from the organizations' PACs; their individual members, employees or owners; and those individuals' immediate families," the CRP said on its website. "At the federal level, the organizations themselves did not donate, as they are prohibited by law from doing so."
The CRP, an independent nonprofit organization based in Washington, D.C., is a research group which looks at the flow of financial contributions and its effects on elections and public policy.
Individuals from the UC raised more money than several large companies in the US, including many tech companies in Silicon Valley, another large source of funding for Clinton.
Employees for the UC raised $1.37 billion for the Democratic nominee. Workers affiliated with Alphabet Inc., the parent company of Google, were second in financial contributions, coming in at $1.32 billion.
"At first blush, I'm surprised," said Jessica Levinson, a professor at Loyola Law School, in an article published by the San Francisco Chronicle. "People who work at UC make a lot less than people who work at Google or Alphabet, Inc., so in that sense it's surprising, but you have to think about the size of the employer."
Antoine Menager, a second-year economics major and executive director of the Davis College Democrats, believes that Clinton's election loss was in part due to a disconnect between the Democratic party and its supporters.
"The idea that Democrats have of their base and the people who are actually voting for them is not exactly the same," Menager said. "And I think that Democrats right now really need to, on a national level, need to focus in on reconnecting with voters, reconnecting with what people want and need out of their country."
At UC Davis, students overwhelmingly supported Hillary Clinton. In an online survey conducted by The California Aggie, 71.3 percent of the approximately 200 respondents said that they would vote for Hillary Clinton. By comparison, 13.3 percent of respondents said they would vote for Donald Trump.
In the 2016 election, voter turnout fell from previous elections. While voter turnout in 2008 hit a peak of 61.6 percent for eligible voters, that number fell to 58 percent in 2012 and 56 percent in 2016, the lowest level in 20 years.
For many Democratic voters, Clinton's loss became a wake up call for the state of the party.
"The Democratic party used to be a party of activists, of community organizers, of individuals who are on the street, on the ground, who had a direct connection with the people that they were supposed to represent," Menager said. "I think it's symptomatic of the disconnect that Democrats have with a certain portion of the American population. Even with all this money, she wasn't able to make much headway in any of the battleground states."
Written by: Ivan Valenzuela — campus@theaggie.org