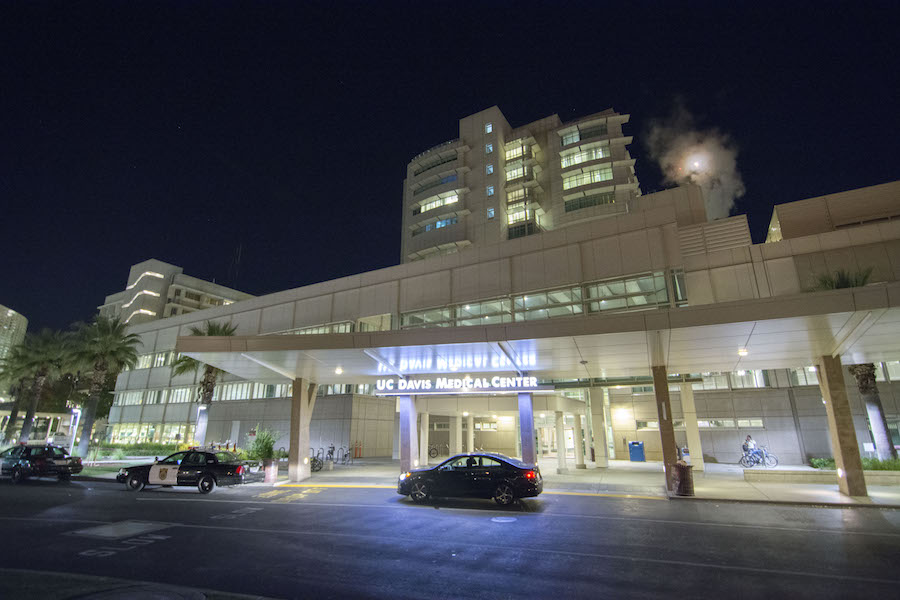 Former interim chief of nursing and patient care services becomes new chief
Toby Marsh was appointed as the new chief of nursing and patient care services for the UC Davis Medical Center (UCDMC) on Dec. 14. He had served in the same role as the interim chief since April 1.
Marsh oversees more than 1,800 nurses and nurse practitioners who together provide care for more than 200,000 patients every year at the 627 bed acute care hospital and affiliated primary and specialty care clinics.
Ann Madden Rice, the chief executive office of UCDMC, believes that Marsh will continue to lead just as well as he had in his previous positions.
"[Marsh] has shown exemplary leadership throughout his career, and I am confident he will continue to do the same in this important role," Rice said in a UC Davis press release.
In 2004, Marsh joined UCDMC as a registered nurse and was promoted successively to nursing advisor, nurse manager and director of patient care services. From 2010 to March 2016, he was director of hospital and clinics, planning and leading daily patient care procedures, clinical education and projects.
While Marsh led the nursing department, UCDMC earned Magnet recognition from the American Nurses Credentialing Center in 2014. The designation is the nation's highest form of recognition for nursing excellence and serves as a benchmark for quality of care.
Some of Marsh's personal distinctions include serving on the board of the California Association of Healthcare Leaders, working as  a fellow of the American College of Healthcare Executives, receiving the 40 Under 40 Award from the Sacramento Business Journal in 2012 and receiving U.S. Air Force Commendation Medals in 2001 and 2004.
Marsh was a member of the U.S. Air Force from 1997 to 2004, and he considers his work as a healthcare worker to be heavily influenced by his time in the military.
"Robert Olson, my squadron commander, was my biggest professional influence," Marsh said in an interview for the Sacramento Bee. "He role modeled how to treat people and how to work with people. His job — and my job now — is to help facilitate other people's greatness, to help them achieve what they showed up to do. There, it was fixing planes. Here, it's delivering safe, quality patient care."
Baljeet Sangha, president of California Association of Healthcare Leaders, also recognized how Marsh's military service has influenced his current healthcare leadership.
"Toby Marsh has a strong legacy of selfless, servant leadership," Sangha said. "From his time in the military serving our country, to his bedside nursing career to his health administration leadership roles, Toby has focused on improving the professional development of his peers with their careers and modeled how we should keep the needs of those we serve at front of mind."
Sangha regards Marsh as the best candidate for his appointment.
"He is humble, personable, approachable, humorous and compassionate," Sangha said. "UC Davis could not have chosen a better chief of nursing and patient care services."
Written by: Yvonne Leong — campus@theaggie.org