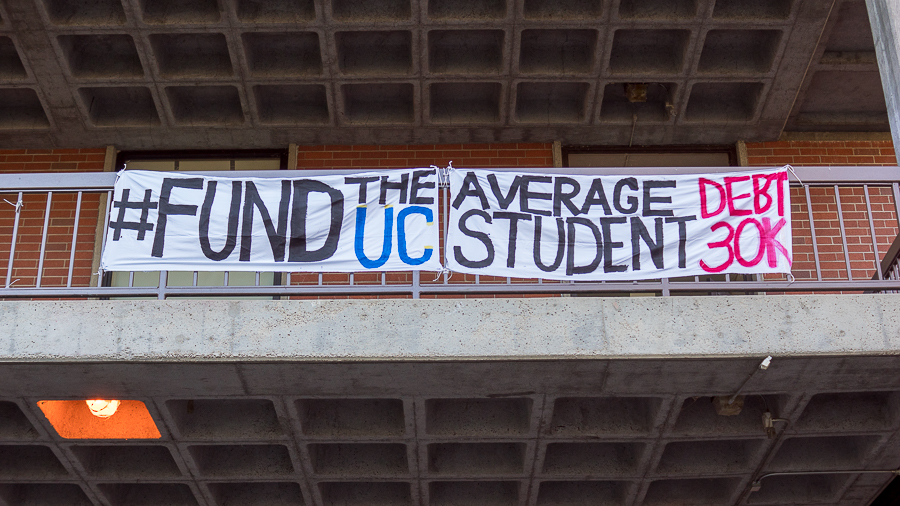 Tuition to increase by $336
On Thursday, Jan. 26, the UC Regents voted to raise the tuition for all of the 10 UC campuses. The 2017-18 tuition will increase by $282 and the student services fee will increase by $54 — a $336 increase overall. It will be the first tuition increase since 2010.
"It was frustrating and disappointing to watch such a debate result in such a bad result, but I predict a worsening affordability crisis among UC students," said ASUCD President Alex Lee via email. "Officially [the UC Regents] claim 2/3 of students will not feel the increase because of increased financial aid, but that still leaves 1/3 (thousands of students!) who will feel the punch of $336 a year."
UC Regent Gavin Newsom, who voted against the tuition increase, released a statement on Thursday after the vote.
"We talk about how much we value the middle-class, yet this decision doesn't demonstrate that commitment to the middle-class," Newsom said. "New York is moving toward free education while California moves toward increasing its cost. We are heading in the wrong direction and today's decision has let Sacramento off the hook from reinvesting in public higher education and offering all Californians a place of ascent on the ladder of economic mobility."
Written by: Alyssa Vandenberg  — campus@theaggie.org