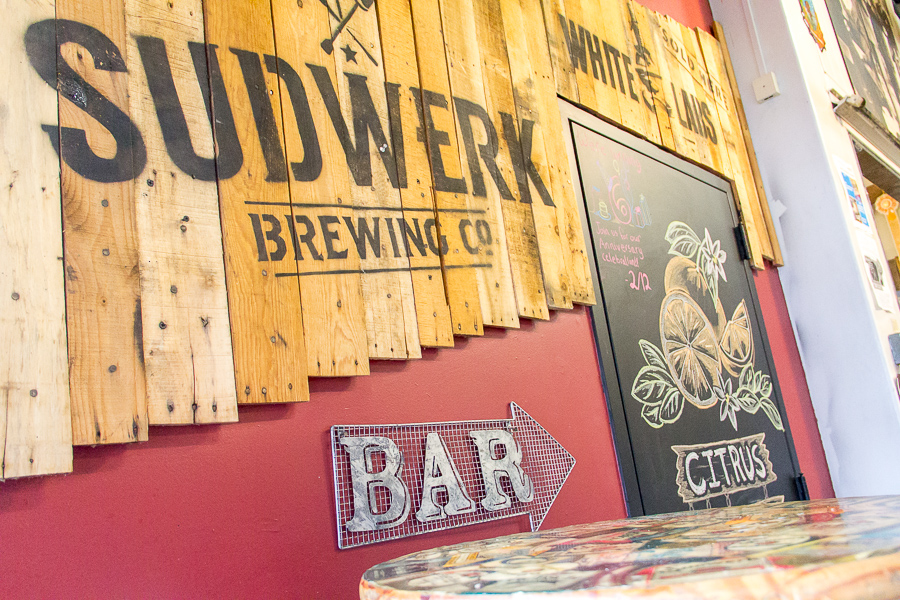 Los Angeles-based comedians bring their jokes to small town
Get ready for Hopped Up Comedy X, which is funnier and dirtier than ever before. James Frey will be hosting the 10th event of the Hopped Up series at Sudwerk Brewery in Davis on Feb. 10, along with other talented comedians from Los Angeles.
Frey, a Los Angeles-based comedian, started performing stand-up comedy six years ago with the Upright Citizens Brigade and discovered his joy in making people laugh. Although he hosts large shows at Los Angeles venues such as Malibu Family Wines, Frey really enjoys bringing his work to the Davis community.
"We try to get everybody from Davis out here, from the college to the people who live and work locally. There's really nothing better than to bring in the best quality entertainment from Los Angeles and bring them the highest quality of stand-up comedians up to areas that don't necessarily have the cream of the crop of comedy," Frey said. "These guys that we drive up from L.A. with are really funny. They've been on Comedy Central, Conan and Jimmy Kimmel. We just try to bring a great variety and the funniest comedians in the scene right now. You might not have heard of their names yet, but I guarantee one day you're going to start seeing all of their names."
In contrast to a big city like Los Angeles, where the potential audience might be overwhelmed with the bombardment of live entertainment available, Davis citizens are always on the lookout for some great shows.
"We absolutely love coming up there because it's great to get out of the Los Angeles scene where people can be sort of jaded about entertainment," Frey said. "And we give to a community that's ready for it and hungry for it. Everytime we walk into that brewery to perform for those crowds, it couldn't be more of a warm welcome."
According to Ralph Guerra, one of the featured comedians, the best part of performing in Davis is that everyone is receptive to what he has to offer.
"Sometimes in Los Angeles you gotta change the material to best fit whatever city you're in, but at Davis I felt like I could do whatever I wanted," Guerra said. "That's what I'm really looking forward to."
Having the comedy show at Sudwerk Brewery will be a treat for Davis residents because of its warm atmosphere. Unlike many bars in downtown Davis, Sudwerk is characterized by its homey feel, providing craft beers with friendly people like hanging out in a friend's backyard.
Kathleen Brandl, the dock store manager, thinks that this brewery upholds the values of strong community in Davis.
"It's a very welcoming, very casual space," Brandl said. "We're not like a lot of the places in downtown where it's catering a little more towards loud music and drinking a bit too much. We're very much all about savoring the session, which is basically enjoying good beer and good company. We don't have any television out here, too. It kind of ties in with enjoying the people that you're with."
With Valentine's Day rapidly approaching, this show can be a great way to unplug with your significant other or a group of friends.
"Comedians kind of have a job to relieve tension," Guerra said. "It's really what comedy is. It's building up tension and releasing it."
Hopped Up Comedy X will start at 7 p.m. The show costs $20 and includes one draft beer.
Written by: Becky Lee — arts@theaggie.org