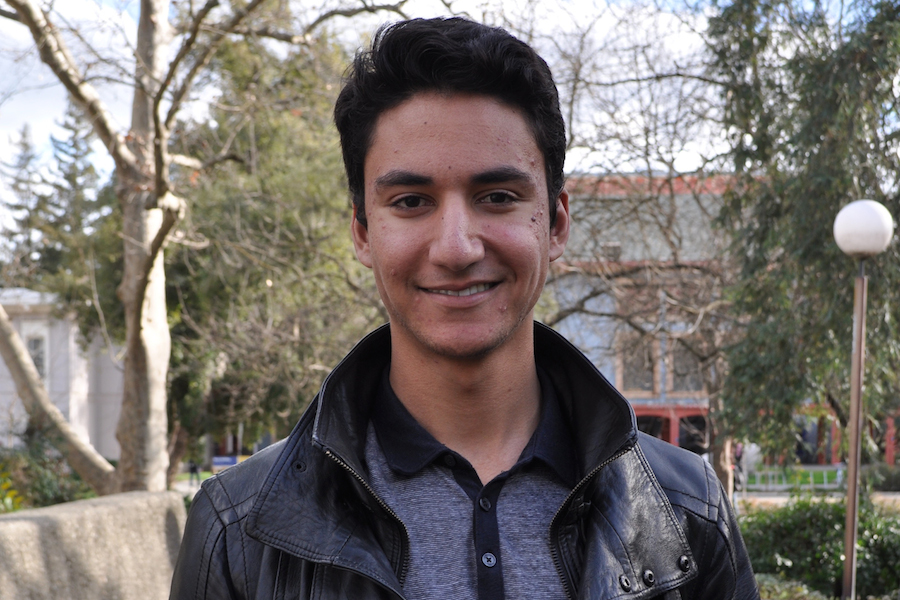 Shaheen's name to remain on ballot, his votes will not be counted
Senate candidate Zaki Shaheen chose to publicly withdraw from the race during the ASUCD debate on Feb. 21. After one of the debate moderators asked a question regarding one of his platforms, Shaheen spoke briefly about why students run for Senate and how he plans to become more involved with campus issues.
"Why do people run for Senate?," Shaheen said. "I think that that answer isn't always very clear when you think about what you can also achieve as just an individual student in the process of learning more about ASUCD and about how this school works and preparing yourself to become a better candidate in the future and I just decided that that's what I want to do. I'm going to withdraw myself, and I implore all of you to please pass your votes to these other candidates. I intend to spend the next several months learning more about ASUCD, learning more about this school, networking with people so hopefully I can become a candidate that you deserve better in the future. I love this school, I love all of its students, I love all of you and I hope to talk with you more. I'll be around."
Shaheen then left the debate.
According to ASUCD Elections Chair Sevan Nahabedian, Shaheen did not withdraw in time for his name to be removed from the ballot, but Shaheen's votes will not be considered in the final count.
Students can currently vote online at elections.ucdavis.edu until Feb. 24 at 8 a.m.
Written by: Alyssa Vandenberg  — campus@theaggie.org