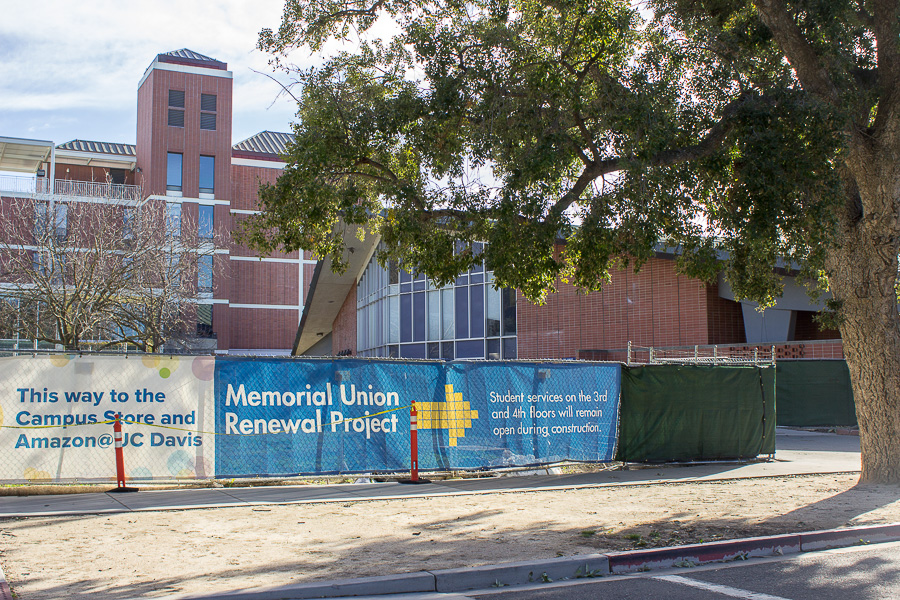 Opening date pushed back to May 1
Students have awaited the full reopening of the Memorial Union (MU) for almost two years since its closure in early 2015. Recently, however, the reopening date was pushed back to May 1, meaning that students will be left for an extra month without access to the central hub of campus.
"We had been working towards a public opening that was slated to be April 3rd," said Matt Fucile, the director of Building and Event Services, Divisional Resources, via email. "However, with some new information we have received on the construction processes, we are currently reviewing a postponement of that opening."
Notwithstanding another delay, plans are in motion to host a "ceremonial grand opening." Details remain scarce, however, on what this celebration will entail.
"A ceremonial grand opening will take place," Fucile said. "Planning for that is underway, and details should be more readily available shortly. Of course, while we had been close to the date for this, this will also need to be determined by the new opening date we are resolving. The plan was for the event not to happen on the opening date, but within a couple weeks after (schedule dependent)."
Greg Secor, senior project manager for Design and Construction Management, is one person who has been working on bringing the construction to completion. Secor is looking forward to students being able to see the MU fully renovated.
"I will be excited to see the new wide open spaces created on the first [and] second floor of the MU," Secor said via email. "These new spaces are reminiscent of the building's original design which had a clarity to its clear open floor plan. I think students will be excited about the large amount of new lounge space the building will provide. Hopefully it will take some pressure off the COHO right next door by providing more seating options for groups and individuals."
Sarah Santamaria, a second-year community and regional development major, is ready to experience the full MU for the first time, since it has been closed throughout her time at UC Davis so far.
"I have heard a lot of talk about all of the different things that are going on and that are going to be brought, which I've never experienced," Santamaria said. "I have heard a lot about the gaming area and that sounds really cool. Right now […] the seating area, that sounds really nice. You're always kind of having to run toward a seating area when it opens up. I think it's just something that's really exciting for our community here and something that makes us different and special and unique."
Looking back on the renovation process, Secor said that construction teams have faced various unexpected challenges while working on the building over the past two years.
"As with any remodel project on a building that is over 60 years old we expect to encounter some challenges," Secor said. "Over the years this building has gone through several renovations that have significantly changed the building. As a result, we have found unexpected conditions when we started opening up walls. Some challenges included finding space for new duct work between the confined space of the existing floor structures and new ceilings or  discovering data and electrical lines in walls and ceilings where we didn't expect them."
Written by: Kenton Goldsby — campus@theaggie.org