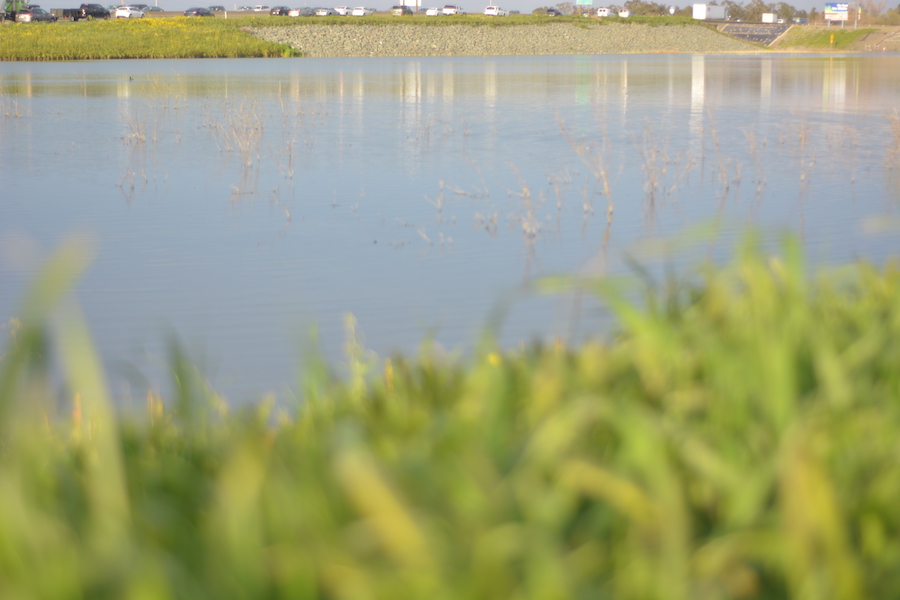 Governor Jerry Brown announces end of drought emergency
Governor Jerry Brown signed an executive order officially ending the state of emergency surrounding California's multi-year drought on April 7.
The last five years have been the driest on record in California, with record-breaking temperatures in the triple digits and the amount of rainfall and snowpack far below average.
In 2014, three years into the drought, Governor Brown issued an executive order declaring a state of emergency.
"I find that conditions of extreme peril to the safety of persons and property exist in California due to water shortage and drought conditions with which local authority is unable to cope," Governor Brown said in the executive order.
The order called for a reduction of California water consumption by at least 20 percent and requested "local urban water suppliers and municipalities" to "implement their local water shortage contingency plans immediately."
The local Davis contingency plan includes restrictions on watering outdoor plants between 9 a.m. and 6 p.m., with further restrictions on how many days per week watering is allowed. Washing off driveways, sidewalks or cars with a hose is outlawed. In addition, restaurants are only permitted to serve water upon request. In 2016 alone, Davis residents reduced their water usage by 22.6 percent.
During the previous winter, California received its highest amount of rainfall in 122 years, with an average of 22.81 inches of rain; in Gov. Brown's most recent executive order overturning the drought emergency, he noted that California snowpack was at "164 percent of the season average", and that the "great majority" of California reservoirs are holding an amount of water "above normal levels."
Governor Brown officially declared the California drought over, but also stated in his executive order that water conservation in California needed to become "a way of life."
"Improving water use efficiency […] and strengthening local and regional drought planning are crucial to California's resilience to drought and climate change," Governor Brown said in the order. "The [Water Board] shall continue development of permanent prohibitions on wasteful water use."
According to the Federal Drought Monitor, California is roughly 77 percent free of drought. However, drought conditions still persist in the Fresno, Kings, Tulare and Tuolumne counties, as well as in much of Southern California. Despite Southern California's desert-like climate, it received slightly above its average amount of rainfall for the year, and Gov. Brown's continued contingency plan is expected to help the 23 percent of California still in a drought.
"The way water is stored in [Southern California] is through underground aquifers," said Kerjon Lee, the public affairs manager for Los Angeles' Public Works Department. "The reason Southern California isn't quite out of the drought yet is because those groundwater basins haven't recovered yet, after five years of drought conditions."
As for the counties of Fresno, Kings, Tulare and Tuolumne, Governor Brown has extended the contingency plan to provide drinking water to those counties with exceedingly diminished groundwater supplies.
Statewide efforts will continue to conserve water and many rules will remain the same — cities throughout California have been instructed to continue to enforce their own contingency plans concerning water conservation as Governor Brown stresses the importance of water conservation becoming "a way of life."
"This drought emergency is over, but the next drought could be around the corner," Governor Brown said in a press conference.
Written by Caitlyn Sampley — city@theaggie.org