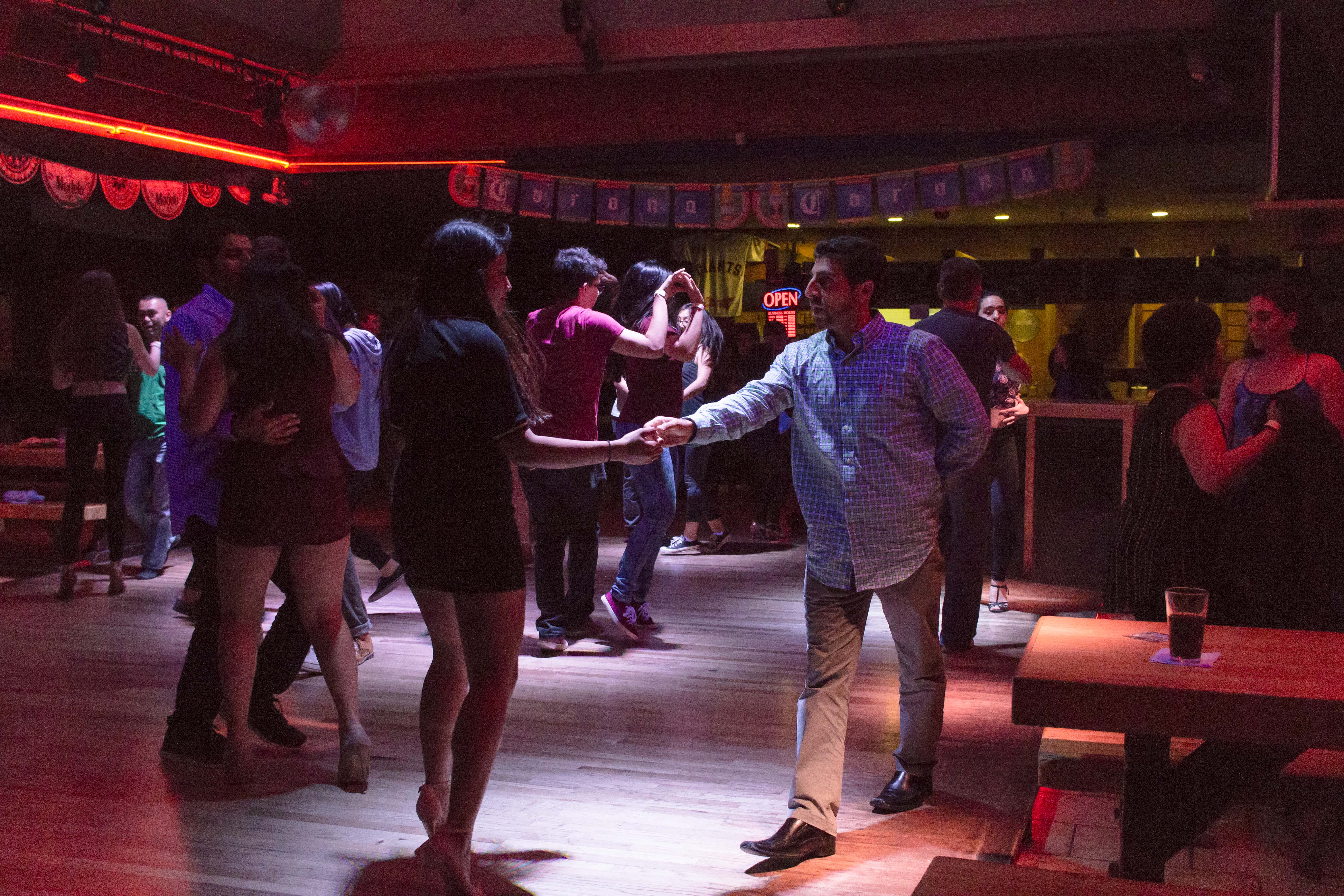 The Davis Graduate has Hokey-Pokied its way into the hearts of Davis students — being crowned the best place to dance for the second year in a row.
During the day, The Davis Graduate — more commonly known as "the Grad" — doubles as a bar and restaurant with a wide selection of beers, burgers, sandwiches, salads, pizzas and other foods. But at night, the Grad transforms into a lively club full of energizing music, groups of laughing friends and people breaking it down on the dance floor.
"We're probably one of the only places that do dancing specifically as opposed to just being a bar that puts a DJ in a corner," said Danny Ramos, the manager of the Grad.
Since its opening in 1971, the Grad has offered multiple dance genres that change depending on the day of the week. Anyone 21 and over interested in learning how to Salsa, Bachata, Kizomba, Merengue and more can take free lessons at 9:30 p.m. every Tuesday, Thursday and Saturday during Salsa Night. Dancers can then show off their new moves on the dancefloor with the accompaniment of either DJ Nehad, DJ j bear or DJ Migz.
Anyone who is at least 18 may also participate in country line dancing during Country Night, which happens every Monday, Wednesday and Friday at 9 p.m.
"We do Country Night. We do Salsa Night," Ramos said. "We do it right."
People looking to get their boogie on can find the Grad on Russell Boulevard in the University Mall. The bar and restaurant opens at 11 a.m. on weekdays and 10:30 a.m. on the weekend, and the dancing carries on late into the night.
Written by: Jayashri Padmanabhan and Taryn DeOilers — features@theaggie.org