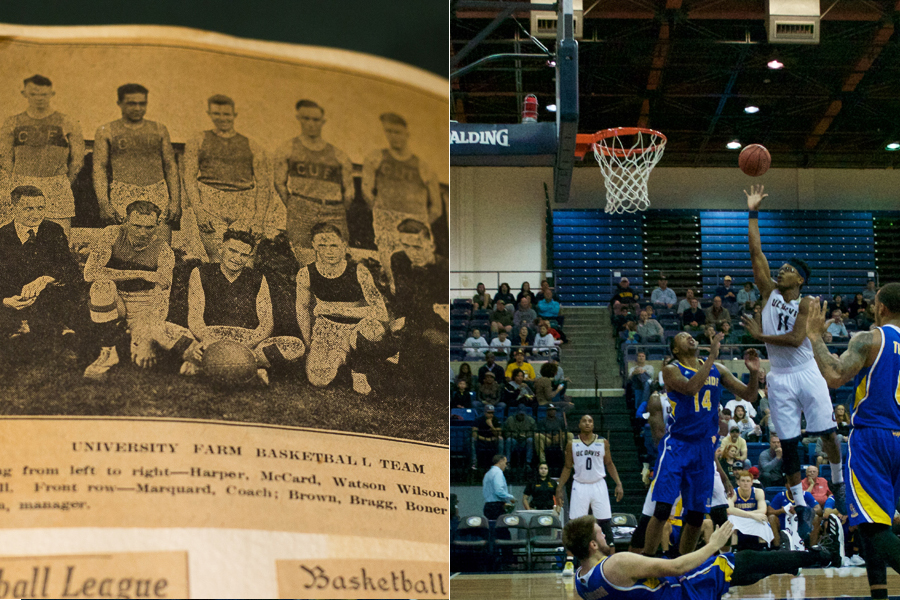 Archives include artifacts from around the world, Davis
It's certainly not every day that you get to look at a 1974 B.C. Sumerian clay tablet and Shakespeare's second folio in the same place. At Special Collections, however, it's just another day on the job. Established in 1966, Special Collections is located inside Shields Library, and houses the library's rare books and pamphlets, photographs, manuscript collections and university archives.
Commonly utilized by students and faculty for research, Special Collections is the perfect place to get in-depth knowledge for any paper or project.
"The reason why primary sources are so important is that everything you are getting is from the open stacks and from the general stacks has already been interpreted," said Christine Cheng, the instruction and outreach librarian at Special Collections. "It is meant for publication, meant for mass consumption, so it has already been filtered for you. When you're working with primary sources, these were things that weren't meant for the public eye, so that's why it's so important to have that experience with eyewitness firsthand account."
The staff at Special Collections also makes sure to support researchers in whatever subjects and time periods they're studying.  
"It's helping the patrons find the materials that they need for their research projects and then helping them put together the pieces of the puzzle to find more," said Sara Gunasekara, the public services and archives specialist. "I really like thinking about it as detective work."
Cheng also enjoys working with the objects themselves.
"In terms of self-interest, I just like handling the uniqueness," Cheng said. "[…] it is not everywhere you can handle an original second folio of Shakespeare's plays and comedies. It's not every day you could handle a Sumerian clay tablet."
The story of how UC Davis came to own Shakespeare's second folio is interesting, to say the least.
"That was acquired by betting on a game — the World Series. It was the New York Yankees playing against the Milwaukee Braves, and at the time the Yankees were the underdogs," explains Cheng. "So UCLA and Berkeley already had their copies of Shakespeare's second folio, so that left UC Santa Barbara, Riverside and us. So, to determine who would have the second folio, […] instead of doing a coin toss, they decided to bet on the World Series […] So Richard Blanchard, who was the university's librarian, bet on the New York Yankees, and they ended up winning."  
Now artifacts are either donated to Special Collections by professors or they are purchased. Each UC has their own Special Collections Library, each with different strengths. UC Davis' strengths are viticulture culturology, agricultural technology, agriculture, apiculture, brewing, beekeeping, entomology, zoology, religion, British and American literature and British history. They also have significant collections in the humanities, including 19th and 20th-century social movements and the history and contributions of women, queer folks, Native Americans, Chicanos, Asian Americans and African Americans.
"My favorite part of working in Special Collections is the constant learning," said Jenny Hodge, a Special Collections assistant. "Every time a researcher or a student comes in you learn more about that specific project they are doing. They're asking questions, and you have to start thinking outside the box. And we have such a breadth of subject matter here it's impossible to know everything, but it's really fun to poke your nose in everything and get a taste for what's there."
Special Collections is located on the first floor of Shields Library and is open Monday through Friday from 10 a.m. to 5 p.m. You can also contact Special Collections via its website.
Written by: Abigail Wang — arts@theaggie.org