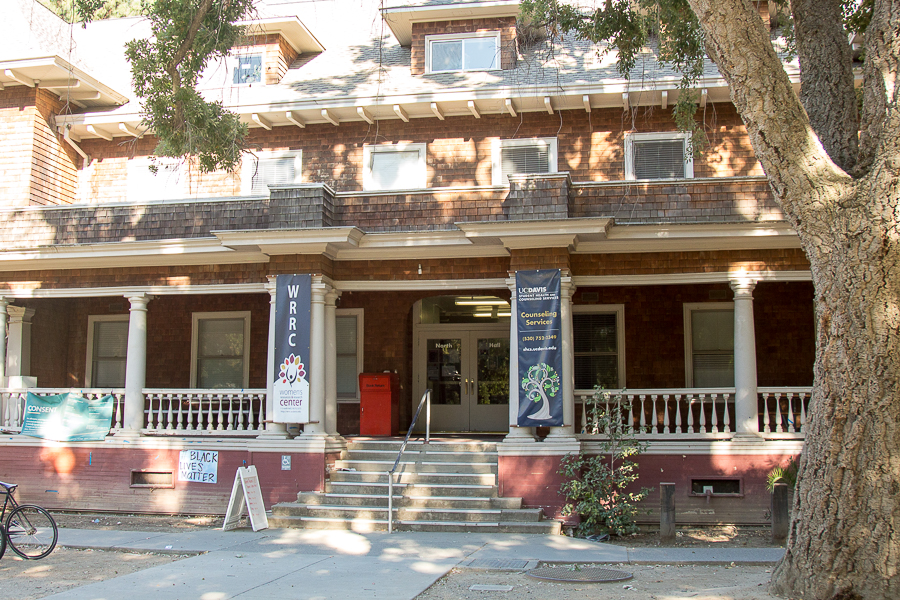 The university must make counseling services more visible to international students
Studying abroad is an exciting experience, but it can also be a stressful one, especially for international students studying in the United States.
Long-term travel, nostalgia, culture shock, language barriers, heavy workloads — the life of an international student can be weighted by fear of failure and a sense of isolation. As an exchange student from China who just completed a year of study at UC Davis, I know most of us try to work through these issues on our own. And that struggle can be exhausting.
Our campus offers an array of support services for student mental health and wellness, including individual counseling, peer support and therapy groups. But for all the focus on attracting international students to UC campuses, these services are not well integrated into our experience, particularly among students for whom English is a second language. Twelve percent of UC Davis enrollment is made up of foreign students — with approximately 2,000 undergraduate students from China alone — representing a strong tuition stream and constituting a sizable block of students who don't always feel included in these critical health care services.
Across the U.S., suicide is now the second-highest cause of death among college students. In California, 200 college students take their lives each year. The majority of those who die by suicide are dealing with depression that has gone untreated. All my friends reported they have experienced some level of depression or anxiety during their study at UC Davis, yet they are hesitant to see a counselor.
No doubt, the reluctance to access mental health services is partly cultural in nature. In my home country, there is still tremendous stigma surrounding mental illness. People regard symptoms of mental illness as threatening, and students who admit having mental health problems potentially face exclusion or discrimination. The fear of being segregated by fellow students and the suspicion that doctors providing counseling will not keep those services confidential can lead to delays or refusal to seek treatment.
At UC Davis, the confidentiality rules surrounding health services are strictly enforced. But there can be other barriers for international students. I've talked to friends and acquaintances from China who acknowledge going through difficult times and feeling they could have used the support of a counselor. But none have made use of campus services. Most had no idea such services existed. And those who did know worried about trying to discuss intimate feelings in a second language.
"I don't know how to elaborate on my conditions," one friend said. "And what if I cannot understand what the counselor says?"
The UC Davis Student Health and Counseling Services (SHCS) does make accommodations for language — staff can contact an interpreter service or make a referral to a counselor who speaks the client's language if available. As for cultural barriers, counselors at UC Davis have received training on working with clients who come from different backgrounds and strive to be culturally competent as clinicians.
It may be that the university's services would prove sufficient for most international students — if students were aware of where and how to access them. But there needs to be a more high-profile and concerted effort, whether through online forums or international student organizations, to target international students with information about mental health services, and to promote frank, stigma-busting discussion about mental strain and mental illness.
Dr. Paul Kim, the director of multicultural services at SHCS, said that the university is working actively to provide mental health services to an array of student communities, including international students. He noted that the department has a diverse, multilingual staff and provides outreach programs for international students, including orientation sessions regarding cultural adjustment, mental health programs at the International Community Retreat and services through the Community Advising Network Program, which strives to increase access to mental health services for students from marginalized and underserved communities.  
Tianbo Gu, the vice president of the Chinese Graduate and Postdoctoral Scholars Association at UC Davis, said his group would be willing to assist in these outreach efforts, providing an online platform for information on counseling services.
We need these bridges and more. I have been interning this spring at the Steinberg Institute, a Sacramento-based nonprofit public policy institute dedicated to raising awareness and inspiring leadership on mental health issues. One of our mantras is we won't rest until issues of the brain are treated as readily and comprehensively as issues of the body. It is neither ethical nor wise to leave international students out of this equation.
Zihan Yu was enrolled as an exchange student at UC Davis for the 2016-17 school year. Her home school is Renmin University in Beijing, where she is pursuing a bachelor's degree in Chinese literature.