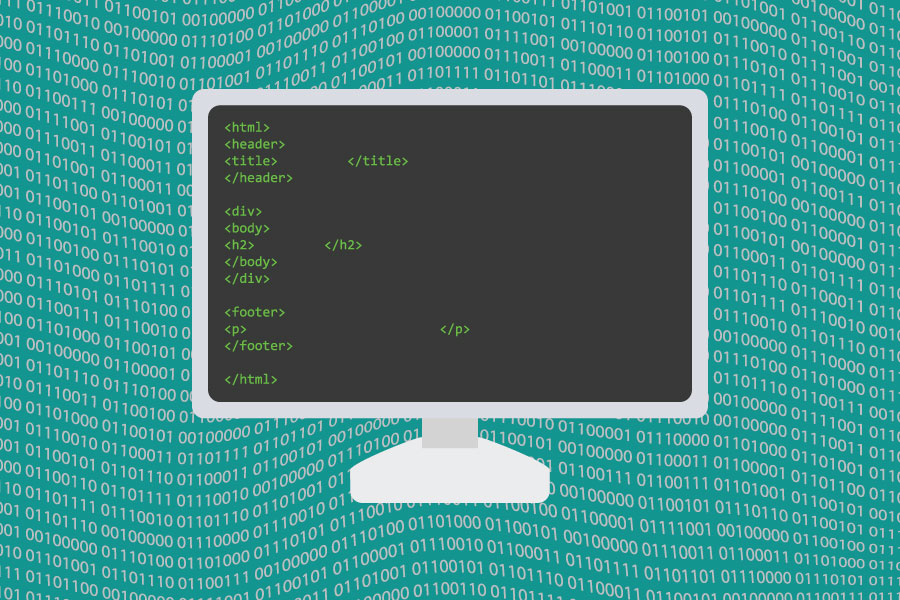 With more job opportunities in tech, computer science education is expected to evolve
To say that today's technology industry is growing would be an understatement. From shared Facebook videos about Amazon's new cashier-less grocery store,  to endless Apple iPhone updates, evidence of the booming technology and computer science industry is everywhere, especially in California. With new tech erupting out of the Silicon Valley, California has experienced an increase in the demand for computer science graduates.
According to Code.org, a nonprofit organization that aims to improve K-12 computer science education, there are currently 68,352 job openings in the computer science field in California, but only 4,029 computer science 2015 graduates to meet this need. The difference between the number of available job opportunities and jobs actually filled is significant, especially when considering that the average salary for a computing occupation in California is over $100,000, which is almost double the state average.
The insufficient computer technologists in the industry results from computer science education inequality at both the high school and collegiate level. In California, there is limited access to computer science education for resource-restricted high school students. In addition, many California universities experience difficulty in the retention of students in computer science majors.
Beyond preparing students for potential careers in the tech industry, computer science education is a necessity for all high school and college students, regardless of their professional goals. As technological advancements in all types of occupations continue to develop, it will be increasingly important for prospective employees to know how to operate and manage various computer software.
Nina Amenta, the chair of the UC Davis Computer Science Department, believes in the importance of computer science education for all students.
"I tell my GE CS students that whatever field you work in, if you are the person in the office that knows how to wrangle the data and make the convincing presentation, you're going to find a lot more opportunities," Amenta said in an email interview. "And coming from a top-tier school like Davis, even if you are not doing programming yourself, you're likely to eventually end up in a position where you have to make decisions involving technology and data, and the more you know the better off you'll be."
In addition to the professional expectations, some computer science experts argue that knowledge of computers and technology is relevant in day-to-day life. Christopher Nitta, a computer science professor at UC Davis, shared his insight on how young adults view today's technology and computer software. Nitta observed that although students may be well connected to their phone apps and other gadgets, many students do not know how their gadgets actually work.
"The students today are knowledgeable about technology, but don't seem to have a good understanding of how things work behind the scenes at all," Nitta said.
There is a deviation between students' awareness and access to technology and the deeper understanding of computer software, computer engineering and the internet. This knowledge gap becomes more problematic when issues like cyberspace privacy come into play.
If California aims to bridge this knowledge gap, changes in computer science education will have to begin at the high school level. Lieutenant Governor Gavin Newsom is currently pushing to implement former president Obama's computer science education initiative, Computer Science For All. Newsom has lobbied for the establishment of two California bills, AB 1539 and AB 2329, that require the formation of a computer science education advisory panel and subsequent creation of K-12 computer science education standards by July of 2019.
In a recent press release statement, Newsom expressed his hopes for how the education initiative and new changes in the state budget will eventually help California students fill the excess of computing jobs that are currently available.
However, improving computer science education is more complicated than constructing standards for K-12 curriculum. Code.org reports that of the 10,244 high school students who took the AP Computer Science exam in 2016, only 27 percent were female; only 1,487 students were Hispanic or Latino; only 146 students were Black; only 7 students were Native American or Alaska Native; only 17 students were Native Hawaiian or Pacific Islander. These statistics exemplify how certain gender, racial minority and socioeconomically disadvantaged groups are significantly underrepresented in computer science education.
Thus, Newsom believes that Computer Science For All should include outreach to underrepresented groups in order to ensure "that students of all backgrounds will be exposed to computer science education, and are equipped with the skills needed for the jobs of today and tomorrow."
Nitta supports the standardization of high school level computer science education and targeted outreach for resource-limited and underrepresented groups. Nitta also stated that the key to expanding computer science education is to support the underrepresented students who may feel inadequate or discouraged in a sometimes daunting field of study.
"I think some of our best students are women who leave the [computer science] major because they think are not doing well," Nitta said. "The advice I always give to the incoming female students is, 'don't let that perception [of not doing well] get in your way if graduating in this major is what you want.'"
Written by: Eliana Sisneros — city@theaggie.org