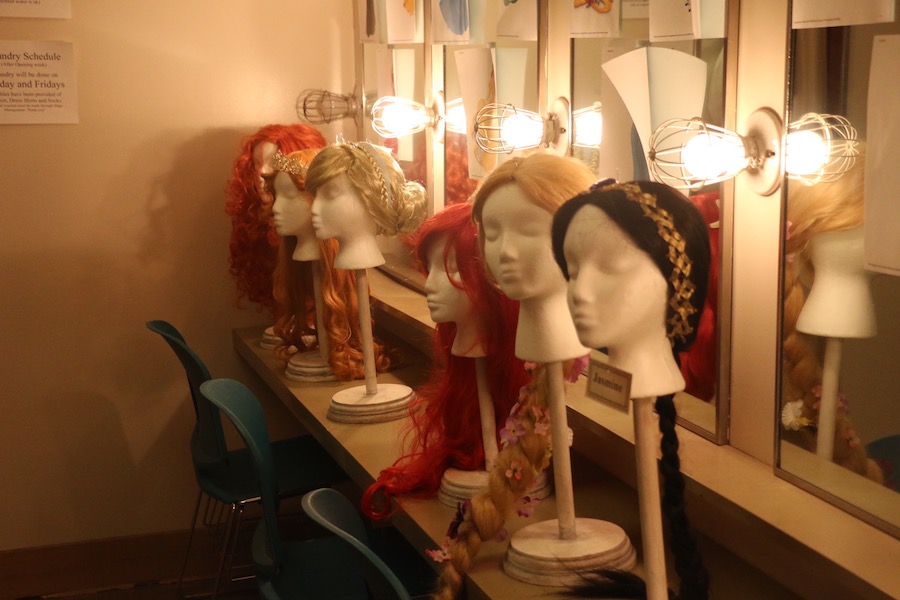 Costumes reflect this year's theme: "Heroines with Heart"
Located in the basement of Wright Hall, the Enchanted Cellar Costume Shop provides an assortment of elaborate costume rentals of all styles — and just in time for Halloween. Open all year long, the Enchanted Cellar has been providing the Davis community with a vast selection of costumes since 2004. This year's theme, "Heroines with Heart," celebrates female figures in folklore and literature, according to the Cellar's website.
Coordinated by costume shop director Roxanne Femling of the UC Davis Theatre and Dance Department, the Enchanted Cellar is devoted to bringing everyone's favorite characters to life.
"It's great to help people out with their costumes," said Enchanted Cellar costume consultant and fourth-year international relations major Natalie Guzman. "It's really fun to see people try them on."
Each year around Halloween, the Enchanted Cellar gathers widespread attention from the community. In its first year of business, the store managed to raise a total of $10,000, all of which went back into the costume department to support upcoming shows, new costumes and more.
"This time of year can get busy sometimes," said first-year design major and Enchanted Cellar costume consultant Keilah Lim. "Sometimes we can have up to 10 people down here at a time."
The Enchanted Cellar is open throughout the year by appointment, but the store also allows for walk-ins during the Halloween season. They offer a variety of "kits" for different costumes. According to Femling, the Enchanted Cellar is attempting to work with more personal requests this year, depending on the preferences of the customer. From "Game of Thrones" to "Star Wars," the Enchanted Cellar has nearly any iconic character costume a customer could think of.
"We've accumulated a lot of costumes over the years, but we've also bought a couple of things, and then make them better after the fact," said Femling. "For example, when the new 'Star Wars' film came out, we put together some kits for Rey and Finn, all from pieces we already had in our stock. We even got a Kylo Ren kit together!"
The Enchanted Cellar is located on campus in Wright 17. Students and faculty receive a discount on all rentals. For more information and the Cellar's hours, visit its website.
Written by: Sydney Odman — arts@theaggie.org